Reports that recently surfaced that Colonial Yacht Sales, based in the resort town of Fort Lauderdale, Florida, USA, would sell its HargraveCustom Yachts in the first half of 2019 have not been confirmed. Instead, Colonial owner Michael Joyce, who is also CEO of Hargrave, and Hargrave presidentMichael DiCondina are reportedly in search of a new investor to help take the Hargrave brand to the next level.
The investor partner will work with the president of Hargrave Custom Yachts to turn it into a separate company in the future, with the Joyce family foundation retaining a 50% stake.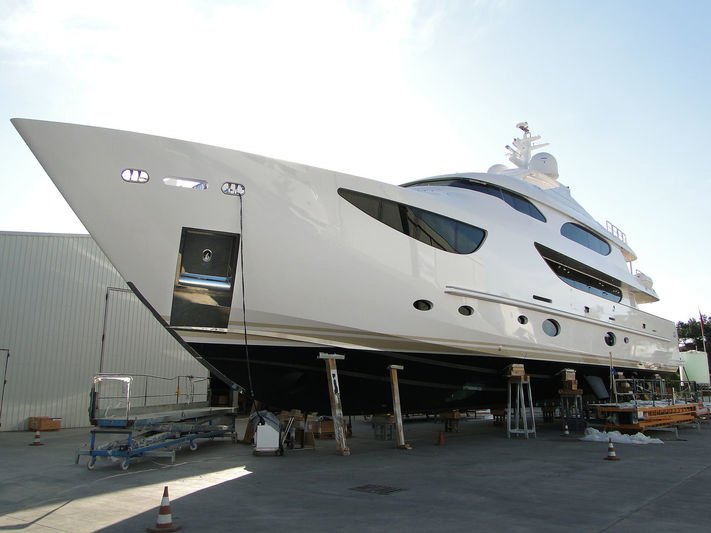 «When you look at the brokerage market, you see that Michael DiCondina and his team have not stopped delivering new boats even during the decade-long recession, and now he has the company in hand, ready to show the world the next wave of new models that will start hitting the market within the next 18 months. Including the largest Hargrave built to date - at 184 feet in length. Michael DiCondina will be doing this for another 30 years, and clearly he needs to find the right person or the right company in terms of matching his vision for the future. I can't wait to see where this company will be in ten years' time»," says Michael Joyce.
While the Hargrave brand origins date back to 1957, when it was formed by designer Jack Hargrave, it was Joyce who launched Hargrave Custom Yachts in 1997, a year after Hargrave's passing.
Joyce had been with Hargrave from 1977 to 1981, after which he left to set up brokerage at Colonial Yacht Sales. Joyce was firmly convinced that Hargrave's legacy could grow into a yacht building brand, so he purchased the rights to the design from his widow.
«With all the designs, engineering and proven testing data we already had in hand wewere able to launch the new project in just a matter of hours»," explains Joyce.
Joyce also credits the success of the brand to the Gong family, owners of Kha Shing Enterprises. While other shipyards have been heavily involved in building Hargrave boats, it is Taiwan's Kha Shing that has been and remains the primary production site.

Since the inception of Hargrave Custom Yachts, a number of custom motoryachts such as Hargrave 101, Hargrave 116 Renaissance, and DREAmer have been born, and the brand has become a household name in the yachting world. During the 2018 Fort Lauderdale Boat Show (FLIBS 2018), Hargrave Custom Yachts management announced that the order book is filled with projects totaling more than $100 million.

Michael Joyce says that when Hargrave Custom Yachts entered the top 20 yacht builders on the planet in terms of orders, he finally realized - it was time for a change.
He says most other shipyards are owned by wealthy individuals or large corporations, which is what is driving their growth.
«After looking at the competition, I realized that my personal passion for keeping the company a small, family-owned business was actually holding everyone back at Hargrave»," Joyce admits.