The team of the 40-metre maxi-trimaran Spindrift 2, which set off on 16 January on a non-stop circumnavigation of the globe to try to set a speed record and winthe Jules Verne Trophy, is celebrating its first small victory. On the morning of January 21, 4 days, 20 hours and 23 minutes after starting the journey, the boat crossed the equator.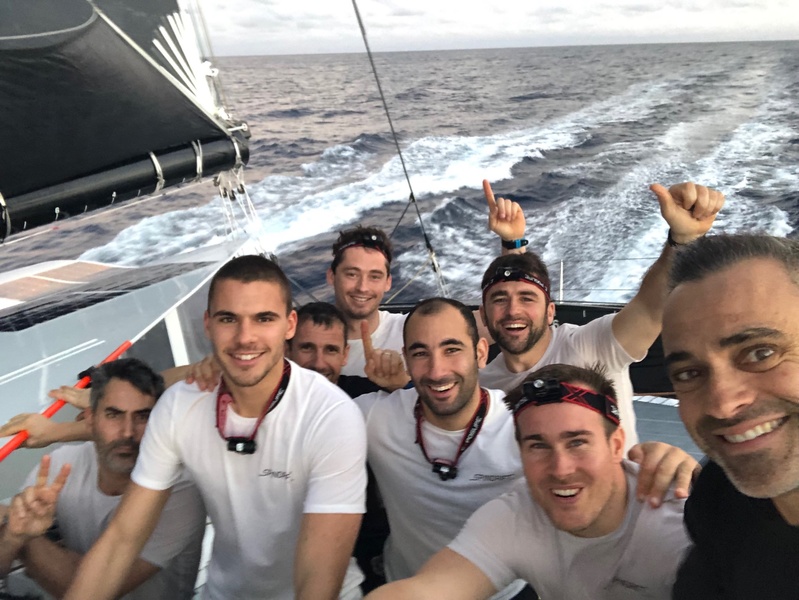 «The trimaran reached this first» checkpoint 22 hours and 47 minutes faster than the vessel of past record holder , Franc is Joyon of France , in 2017. IDEC Sport's Spindrift 2 now has a virtual lead of 167 nautical miles.
The next «checkpoint» for Spindrift will be the Cape of Good Hope, South Africa. In 2017, yachtsmen reached this point from the starting point in 12 days, 19 hours and 41 minutes.