A custom 30.2-meter boat, formerly owned by the iconic NASCAR driver Dale Earnhardt Sr. could be yours for $4.2 million. It's about Sunday Money, built by Hatteras.
The auto racer never enjoyed his time at sea: when the boat was nearing completion, he was killed in an accident at Daytona International Speedway. It happened on FEBRUARY 18, 2001 in the final lap of the race.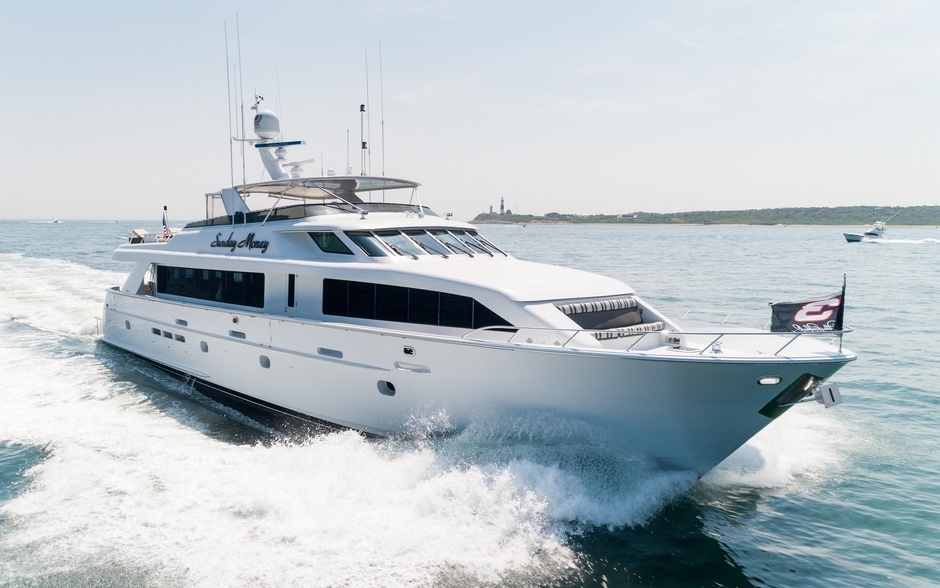 The 76-time winner of NASCAR's top division had famously chosen the layout and interior of Sunday Money to resemble a floating mansion. Though she has changed owners twice since Earnhardt's death, many of the features touched directly by the star have survived: the peninsula galley, African walnut and marble finish, macoré wood carving, engraved letter «D» - first letter of Earnhardt's name, compass card embossed on the floor, unique toolbox with latch in the engine room.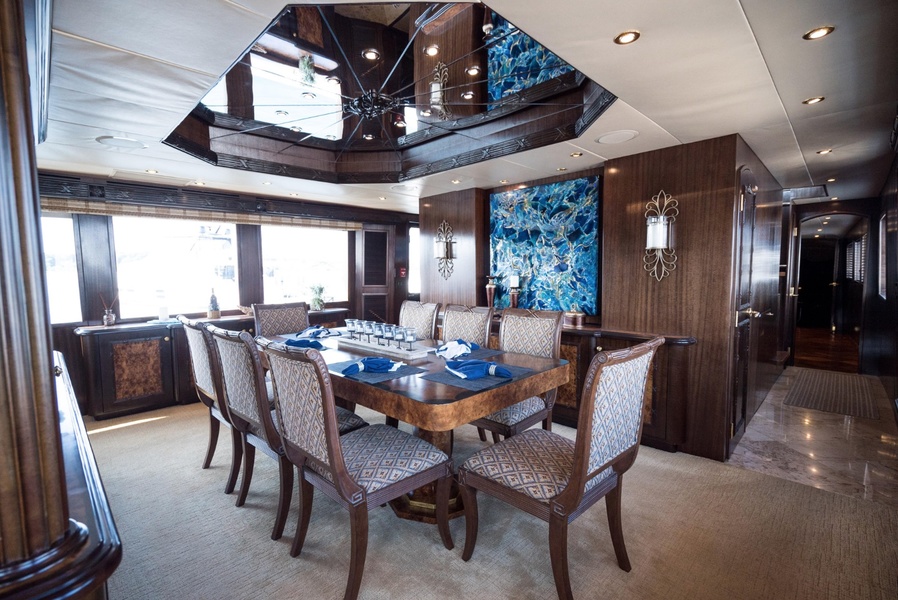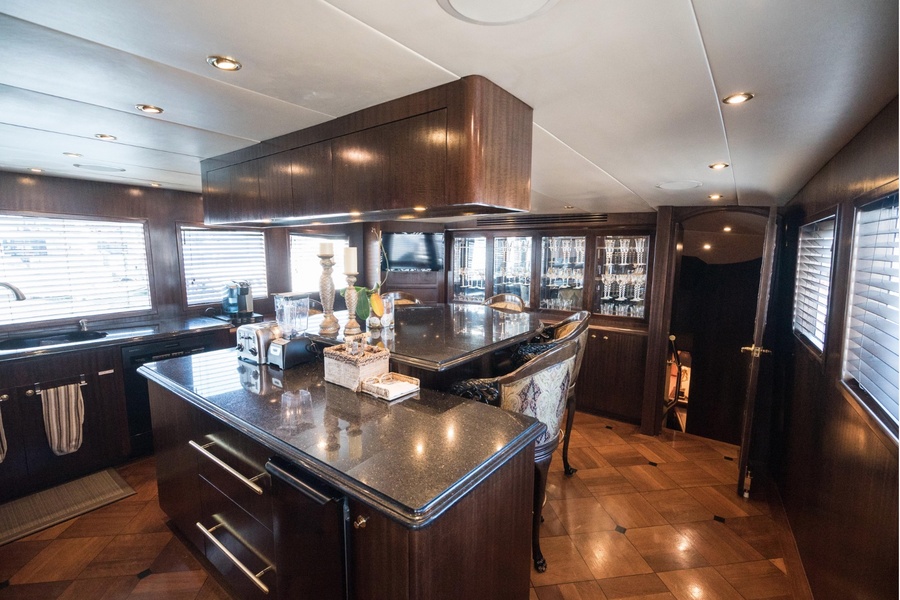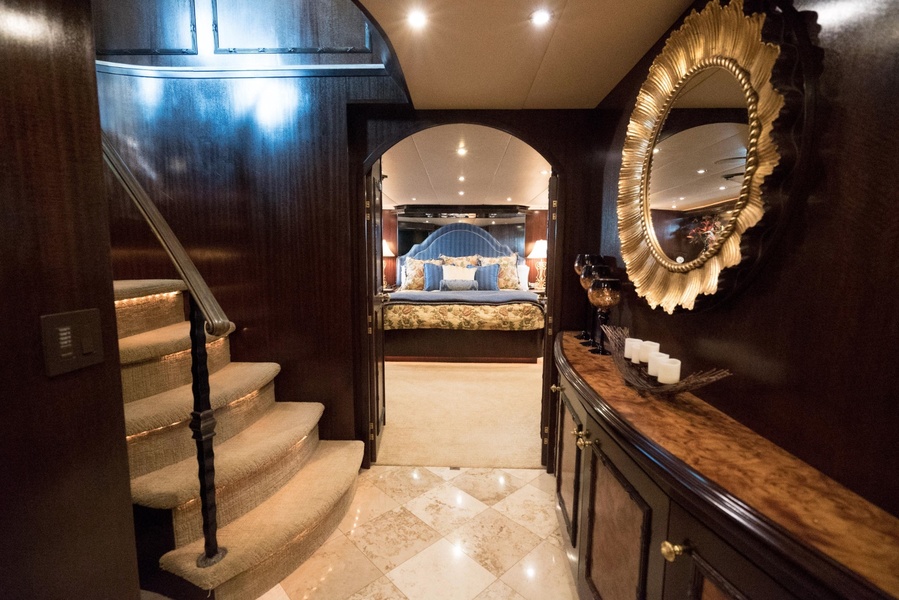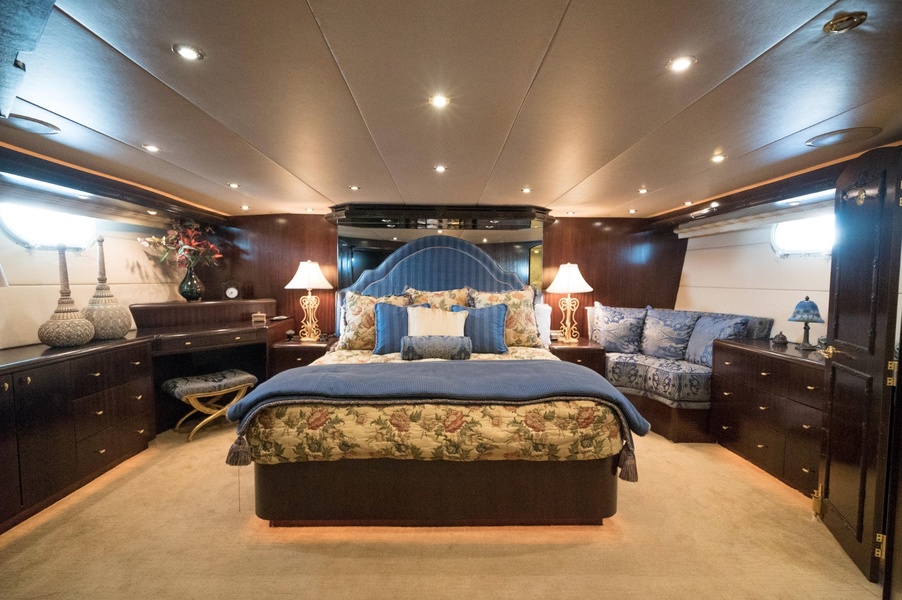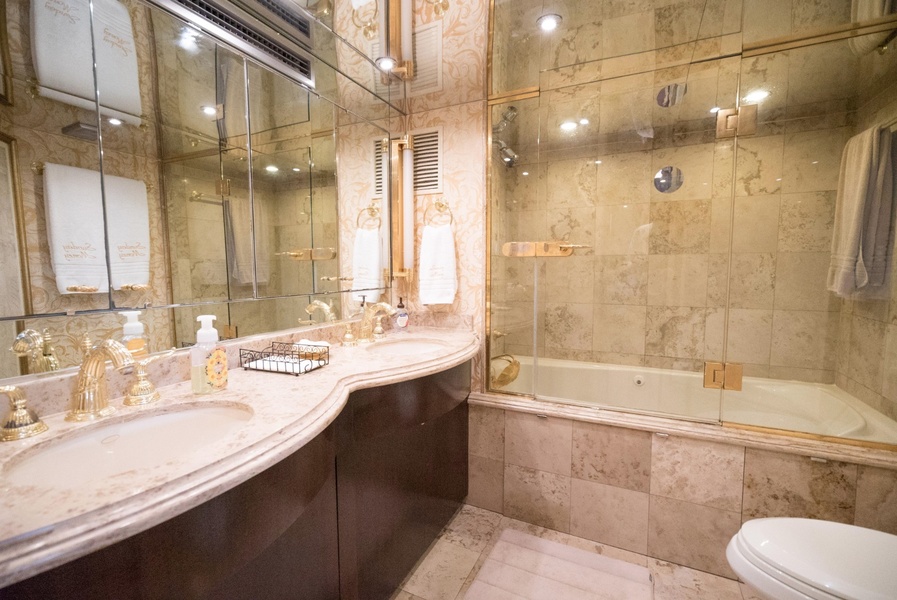 In case there is any question as to who was the first owner of Sunday Money, a flag depicting the number 3 - the number under which Dale performed throughout his career - hovered on the bow, while the United States flag is placed on the stern.
Powered by a pair of Detroit Diesel Corp. engines, she underwent a major refit in 2012.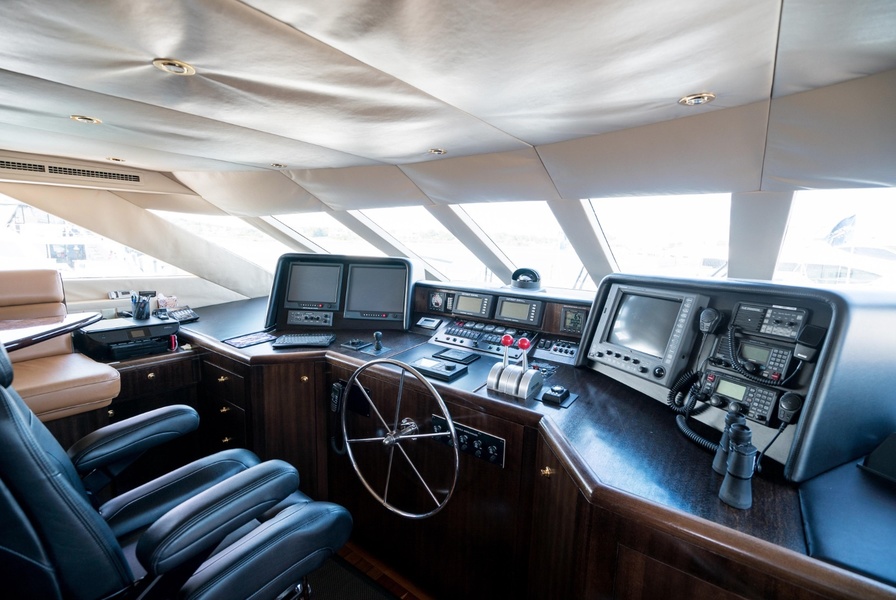 Sunday Money is one of several boats owned by Earnhardt. The first was a 1989 22.5-meter Hatteras. The seven-time Best in Stock Car Competition title holder bought it off hand and converted it into a fishing boat, which is still in service. What's interesting, it's also for sale, but by the second owner (priced at $390,000). The second, a 15.2m The Intimidator («Intimidator») was for the sport fishing he loved. This vessel is still owned by the athlete's widow, Teresa Earnhardt. Incidentally, «The Intimidator» is Earnhardt's most famous racing nickname.

Baird Paschal, customer service manager for Hatteras Yachts, recalled in an interview that Earnhardt, while having celebrity status, always remained a down-to-earth person. According to Paschal, during one visit to the Hatteras Yachts shipyard, the multiple champion handed out an autographed branded T-shirt to each of at least 700 employees.