The Miami International Boat Show and the Watches & Wonders watch and jewelry showwere both held in Miami from February 15 to 17. It's hard to imagine a better place and time to unveil a mechanical watch model called the Marine Mega Yacht to the world. And the Swiss watch manufacturer Ulysse Nardin decided not to miss this chance.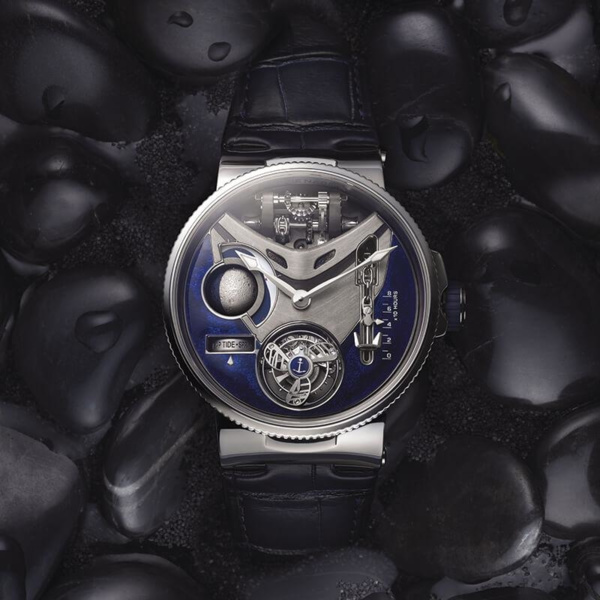 Ulysse Nardin since mid XIX century engaged in the manufacture of ships chronometers, so who else but the masters of the company know, what should be the watch for the real sea wolves. The latest Ulysse Nardin wristwatches have been inspired by the romance of sailing ships and now it's time for modern luxury motor yachts.
The company clearly expects people without too much modesty to own a Marine Mega Yacht: the 44mm diameter platinum watch on a blue alligator strap is sure to attract attention.
But as long as the watch is on the wrist, the curious eye will not be able to see the most interesting thing: the greater part of the 504-piece movement, which can be observed through the sapphire crystal, of which not only the front but also the back cover of the chronometer is made of.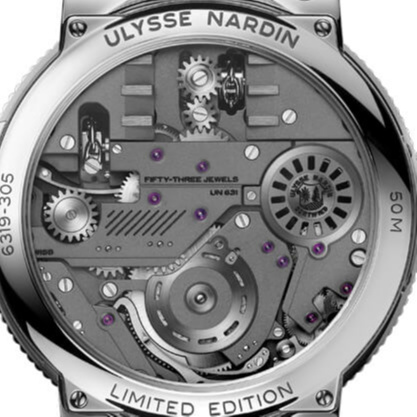 Only the dial, whose design is inspired by «the bow of the luxury liner».
While the classical hands count off the minutes, the winding mechanism mounted at 12:00 gradually winds the anchor chain second by second.
The anchor itself slides down the right-hand side of the dial, indicating the remaining power reserve of the movement. The Marine Mega Yacht needs to be wound manually every 80 hours.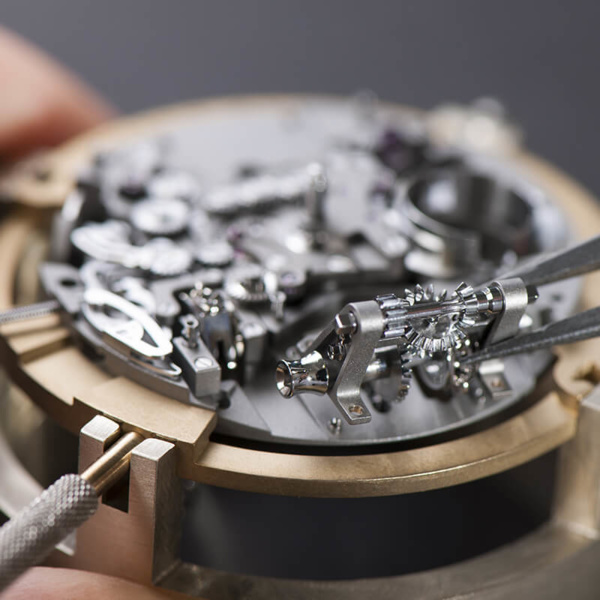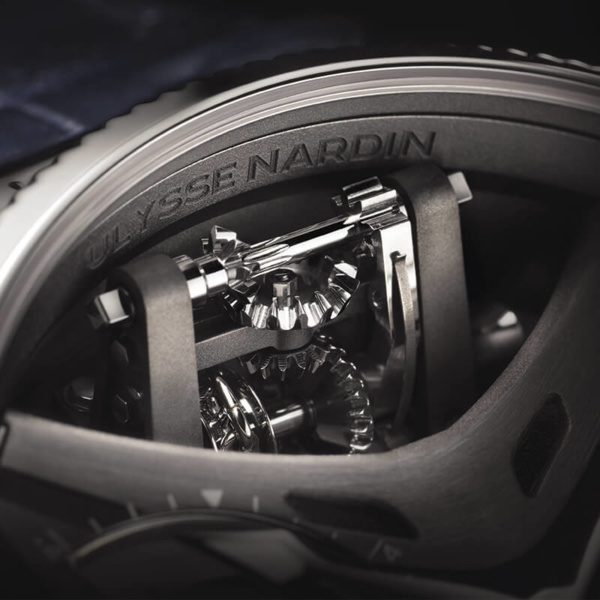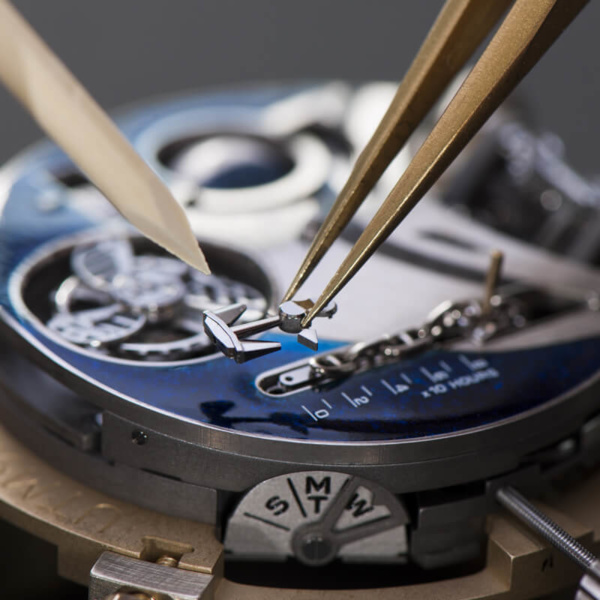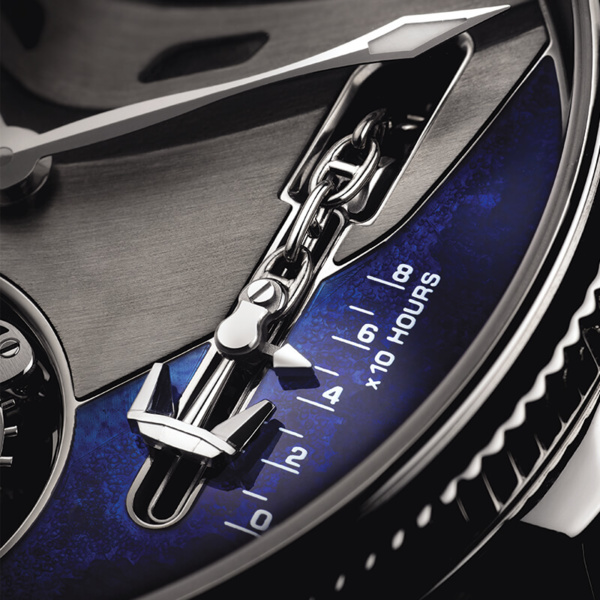 The new Ulysse Nardin model is not only inspired by the sea, but also made for sailors, so the left side of the dial features a miniature moon.
The model, which has been engraved with real landscape, moves according to the phases of its celestial namesake. It is also connected to a mechanism by which the height of the tide can be seen on the dial. The system is configured to show the water level at a particular time in a particular location, taking into account seasonal factors.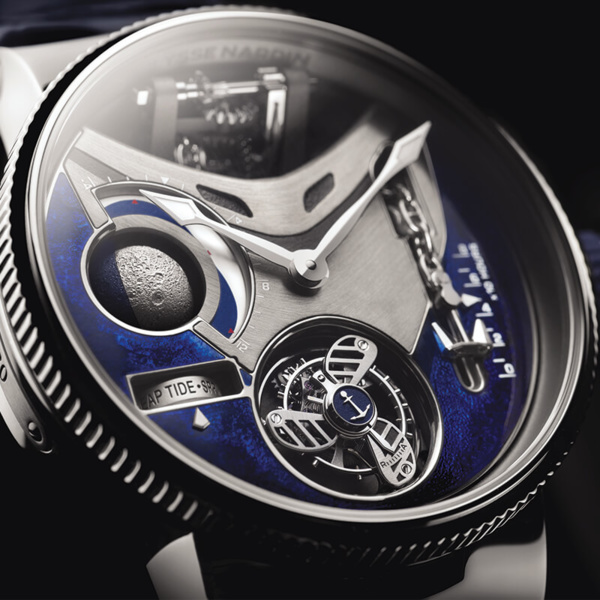 The jewel in the crown of any luxury mechanical watch is the flying tourbillon, which compensates for the effects of Earth's gravity on the device. In the Marine Mega Yacht, it is located at the bottom of the dial and decorated with an oscillating propeller.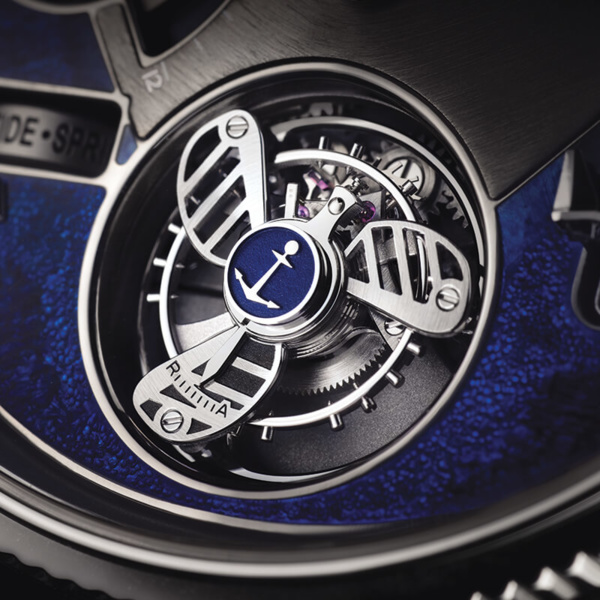 The mechanical movement is encapsulated so that wearers will always be carefree while diving as the Marine Mega Yacht remains water resistant and will continue to function down to 50 metres.
The watches are priced at 21.08 million rubles ($310,000). Masters from Ulysse Nardin and Christophe Claret 's workshop will create only 30 samples of this model.
Upon request, owners will be able to have their motto engraved on them, and then «megayacht» on their wrist will be truly unique.