From the outside, the 13.4m Spirit 44E looks like any other Spirit sailboat: low freeboard, long overhangs, the beauty of quality joinery. But a closer look will reveal the features of a sailboat of the future.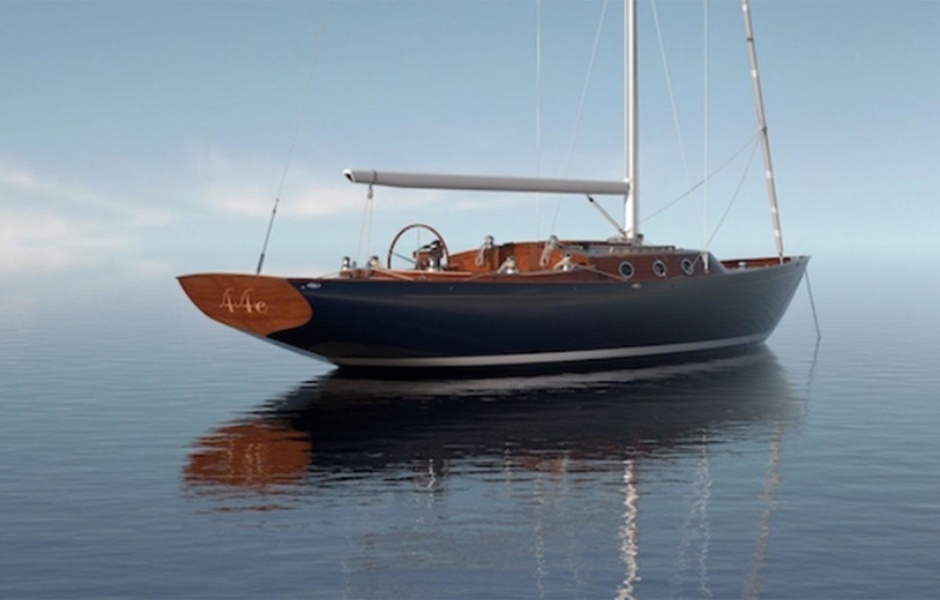 Conceived and financed by Spirit's new buyer, the retired Canadian entrepreneur Vincent Argiro. He says he wanted a boat with the seaworthiness of the Spirit 46 and the comfortable living space of the Spirit 47CR.
The Spirit 44E, meanwhile, is an attempt to apply the Spirit 111's eco findings to a smaller boat.
«By doing away with hydrocarbons and adding solar sails we're inching a step closer to being a totally green boat»," says Spirit CEO Nigel Stuart.
To everyone's delight, «the energy-efficient» design of the 44E will likely prove to be very fast too.
«This light, streamlined girl will fly! » - Argiro rejoices.
A lightweight propulsion system which weighs just 65kg and a Hall Spars carbon mast and boom will keep the boat from putting on extra kilos.
As for sails, the 44E will be dressed in upgraded OneSails 4T Forte, the only fabric sails that are fully recyclable. The improvement will be that the sails will incorporate elements that allow them to be used as large solar panels.
Two more solar panels will be integrated into the aft deck. They will be camouflaged in teak so that they will not stand out against the wood. The panels will supply OceanVolt 48VDC batteries which will in turn supply power to the Oceanvolt ServoProp15 motor. The total capacity of the 16 batteries will amount to 30.4 kWh. As on the Spirit 111 the batteries will be recharged by the rotation of the propeller while the yacht is sailing.
«The rate of energy recovery will depend on the speed of the boat, but realistically we can talk about 1.5 kW. This is enough to boil a kettle, which is one of the main power consumers on the yacht», explains Stewart.
There's an electric propulsion tender hidden under the aft deck.
Inside the boat there will be two cabins for four people. The owner will be accommodated in the forward section and guests will be on the starboard stern. The space between the sleeping cabins will be occupied by the mess room with an open-plan galley closer to the stern on port side.

Remarkably, cooking onboard will be done with spirit burners for greater sustainability.
Outside the galley to port is a U-shaped sofa set around a wooden dining table. A second sofa will be positioned along the starboard sofa.» White bulkheads, mahogany ring bends and unconcealed yellow cedar planking will create a warm and cozy feel in the stateroom «.
Illuminating the entire interior of the 44E will be LED lights.
Spirit is scheduled to launch the first vessel in early 2020. Spirit DH65, a member of the Deckhouse range, is also under construction at the same time.