Following the mayors of Venice, the authorities Amsterdam, in an effort to tackle air pollution, they have decided to restrict the use of boats and motorboats with internal combustion engines. internal combustion engines. True, unlike «the pearl of» Adriatic, in the Dutch capital, petrol and diesel-powered pleasure boats are only allowed in the central part of the city.

As according to the mayor's office, the ban will take effect by 2025.

According to preliminary calculations innovation will affect several thousand owners of recreational vessels that ply the developed canal network.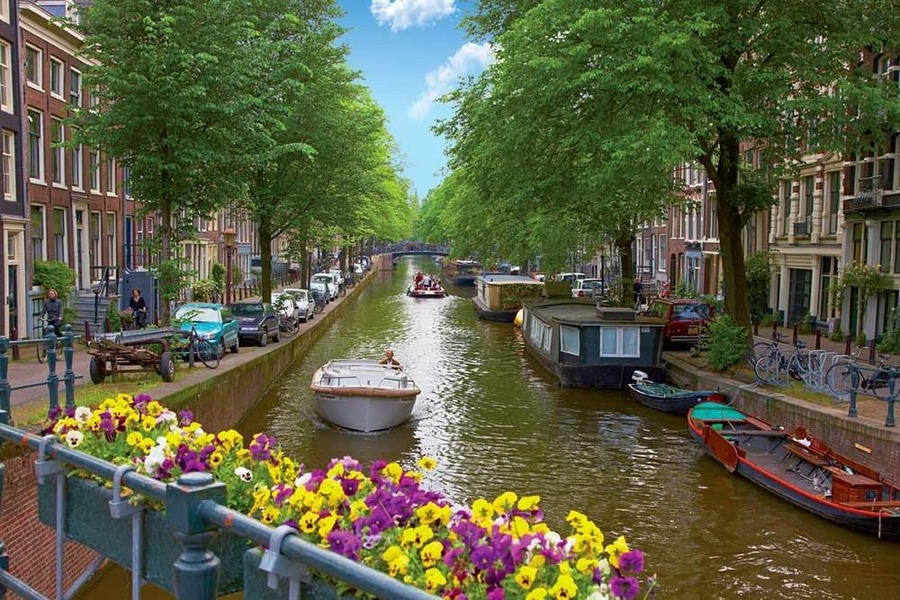 The boats and boats are not the first victims of the Dutch environmentalists. For example, diesel-powered cars manufactured before 2005 will be outlawed on the streets of Amsterdam as early as this year. Buses with internal combustion engines will disappear from the heart of the city in 2022, scooters. and pleasure boats in 2025. By 2030, the city will get rid of any vehicles gasoline and diesel-powered vehicles.

Some have taken the NEWS without optimism: at the RAI Association, a lobbying an auto industry lobbying group, called the policy «strange».

There is not much in the way of converting all boats, as well as cars and motor vehicles, to electricity, but it will not be affordable to everyone. And you need to work on your infrastructure: by 2025 there will need to be as many as 16,000 to 23,000 charging stations in Amsterdam (vs. 3,000 today). Only then will the project be viable.
National HISWA yachting association is also is concerned about the possible side effects of the new law. General HISWA CEO GeertDijks (Geert Dijks) is trying to negotiate some concessions from the department that would mitigate the economic economic impact on the people involved category of people, while continuing to do the best it can to ensure that the document only applies to canal sections around the centre.

The authorities themselves say their initiative is fully justified because pollution pollution reduces the life expectancy life expectancy of Amsterdam residents by about a year.

«Pollution is a silent killer and one of the biggest hazards to health of Amsterdam's residents», said a member of the local municipality. Sharon Dijksma . Dijksma.)
It should be noted that Maastrichtand Rotterdam are two other major Dutch cities that, like Amsterdam, are literally choking on exhaust fumes.