The jubilee fifth Sochi Yacht Show took place in the waters of Sochi Grand Marina from May 1 to 4.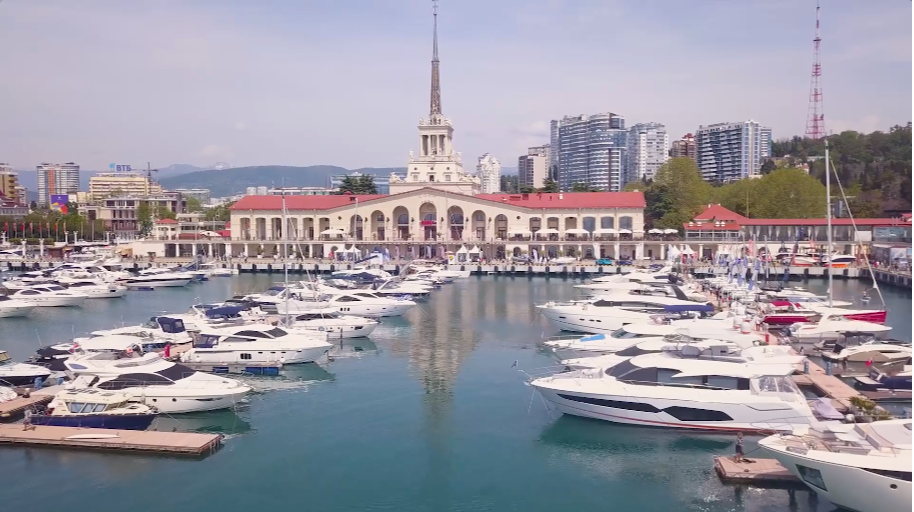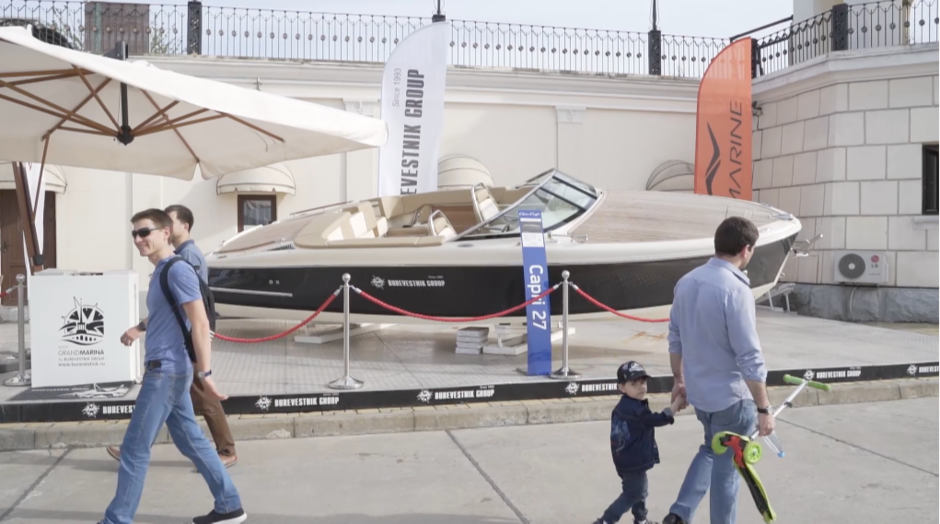 The event was attended by more than 30 Russian and foreign companies including Ferretti Yachts, Austin Parker, Prestige Yachts, Apreamare, Seabob, Sea Ray and Cigarette. The marina can accommodate a total of 300 vessels up to 140m in length.


In addition to a tour of the yachts (and at the same time vintage cars), as well as consultations with experts of Burevestnik Group on the selection, purchase, logistics and maintenance of ships, every day the guests had the opportunity to see the only in Russia and CIS professional flyboarding show.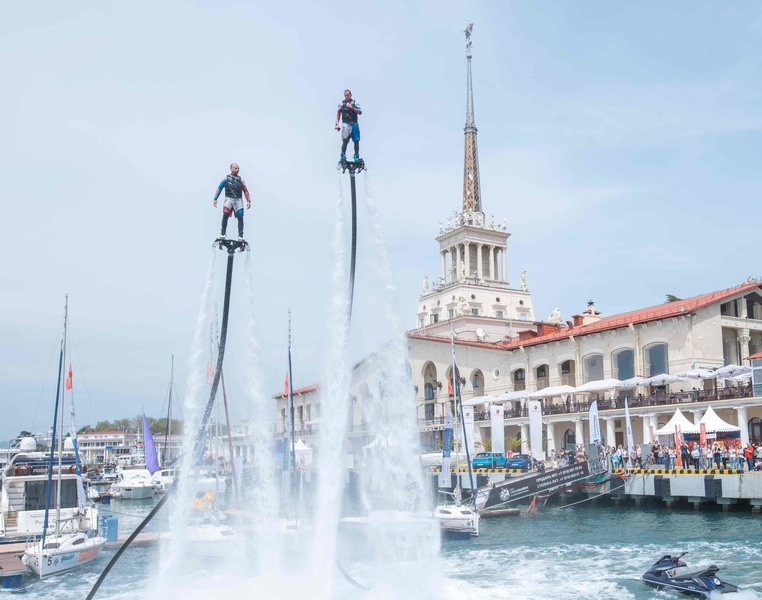 Extreme riders stood on special boards, which were set in motion by the reactive power of the water flow, pushed by the jet ski, and performed a variety of stunts, causing the audience's constant delight.


Those who wished to try a new sport by themselves were offered SUP-boarding master-classes. For children a small sailing school Sail in Sochi was opened on the territory of the exhibition. On the final day of the exhibition, May 4, 40 adults were able to join the sailing sport - regatta on Elan 210 yachts by Yacht Russia magazine Sailing Academy.
In the evening of May 3 Burevestnik Group clients enjoyed a closed party, dedicated to several anniversaries. First of all, the film «The Diamond Arm» celebrates its half-century anniversary. The ship «Mikhail Svetlov» sailed from Sochi seaport, where the Sochi Grand Marina is located today, with its main characters on board. Secondly, the American shipyard Sea Ray is celebrating its 60th anniversary in 2019. And finally, Yachting magazine, which is the organizer of the Sochi Yacht Show together with Burevestnik Group this year, has its 100th issue.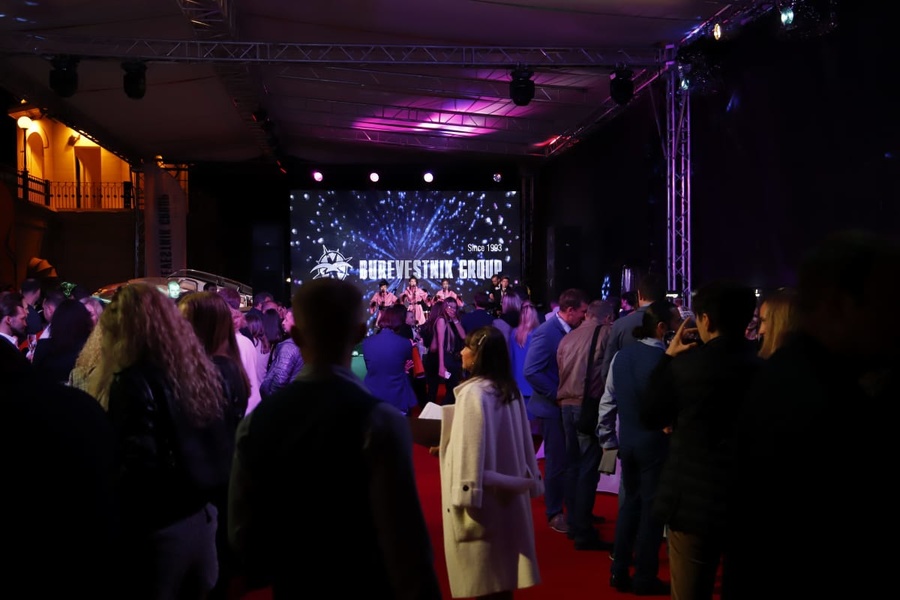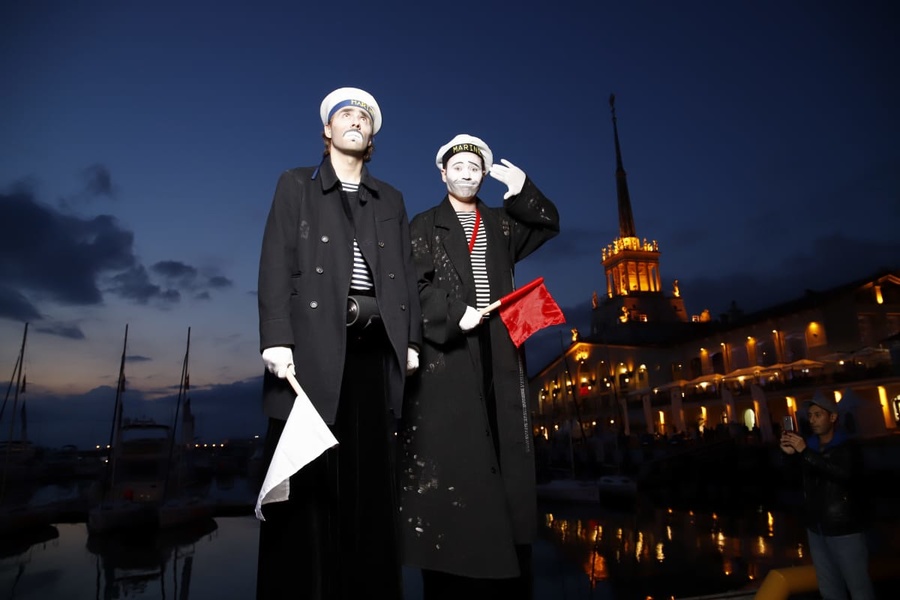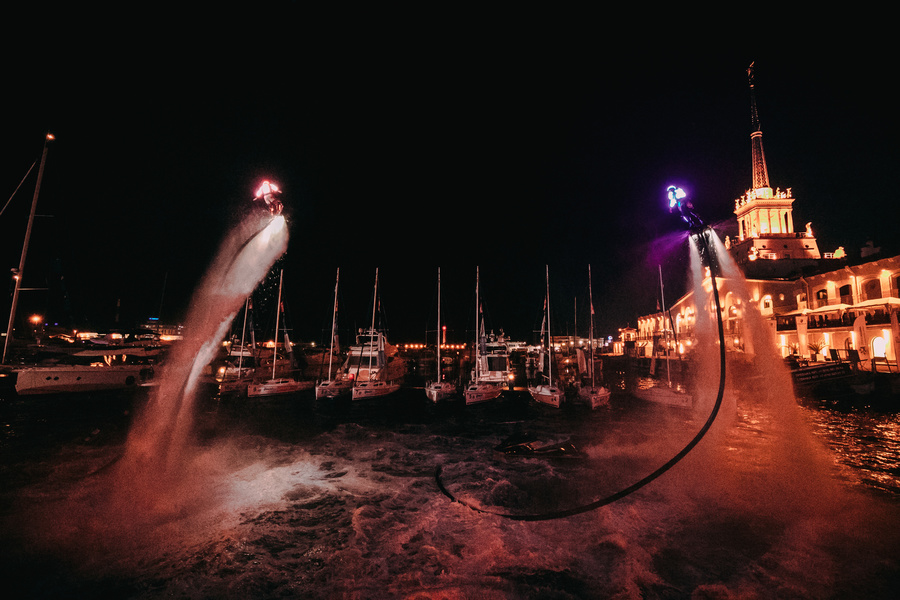 These days Sochi Grand Marina especially clearly demonstrated how in Russia can look yacht anchorage of the level if not European, then at least close to the European. Unfortunately, there are not so many such marinas on the Black Sea coast.

«We have a huge potential [for the development of infrastructure for recreation on the water] - an internal, national one. Not to use it would be a strategic mistake», - said director of Burevestnik Group Andrey Boiko in his interviewto «Dozhd» during the show.
Sochi Yacht Show in Sochi Grand Marina may be considered as a positive example of using this potential. It remains to hope that in the future there will be more such examples in Russia and the exhibition in Sochi will attract new visitors, grow and prosper.