Luxury 91.5m superyacht Tranquility, formerly known as Equanimity, has joined the charter fleet of brokerage Camper & Nicholsons and is now sailing towards the Mediterranean.
Having been built by Oceanco Shipyard in 2014, Tranquility (translated into Russian as «Tranquility») found fame in the summer of 2018 - criminally.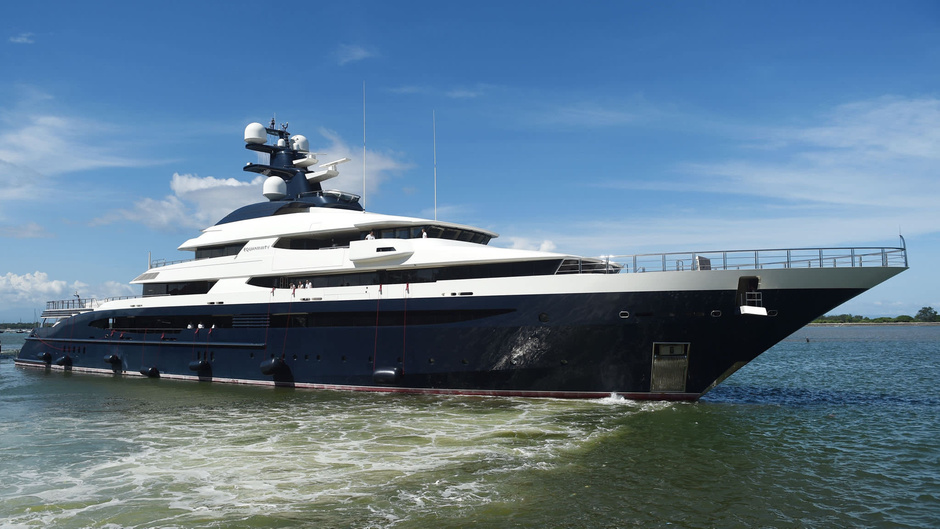 Owned by Malaysian financier Jho Low, accused of financial fraud and wanted by Interpol, the yacht had long been unable to find a buyer and was on the books of the Malaysian government. In April of this year, she was purchased by Genting Malaysia Bhd for $126 million, the very minimum the seller was willing to pay.
When the fugitive financier ordered the boat, he talked to Hollywood stars like Robert De Niro and Leonardo DiCaprio. The latter even received a priceless Pablo Picasso painting as a gift from the dollar billionaire . Accordingly, one can easily conclude what status and wealthy people must have been and probably were Equanimity guests at the time.
Joe Law is quite the moth: he spent £50m a year on entertainment alone.
Whether they will be interested in the possibility of staying aboard again, given the weekly rent of €1.1 million for a week in the Western Mediterranean in summer and the Caribbean in winter, it is unclear whether they will be interested in the cruise.
The price tag is justified, though, as in exchange you get: Oriental-style interiors by Winch Design - marble and precious wood, an expensive grand piano with a Plexiglas cover, a beach club, a fully equipped gym, spa with sauna and hammam, an infinity pool, and so on.
«Tranquility» reaches a top speed of 18 knots with a cruising speed of 15 knots. The range is 5,000 nautical miles.
«Tranquility officially became available for hire this morning. No one has yet expressed a desire to charter her, but she is expected to be popular for her ability to accommodate up to 22 guests»,"YachtCharterFleet told MailOnline on Friday, June 21.