British shipyard Fairline is bringing two world premieres to the Cannes Yachting Festival in September - the flagship of the Squadron 68 flybridge cruiser range and the F//Line 33 speedboat.
The Squadron 68 replaces the Squadron 65. She is slightly longer and roomier than her predecessor, with 12% more foredeck space, 5% more saloon space and 10% more flybridge space.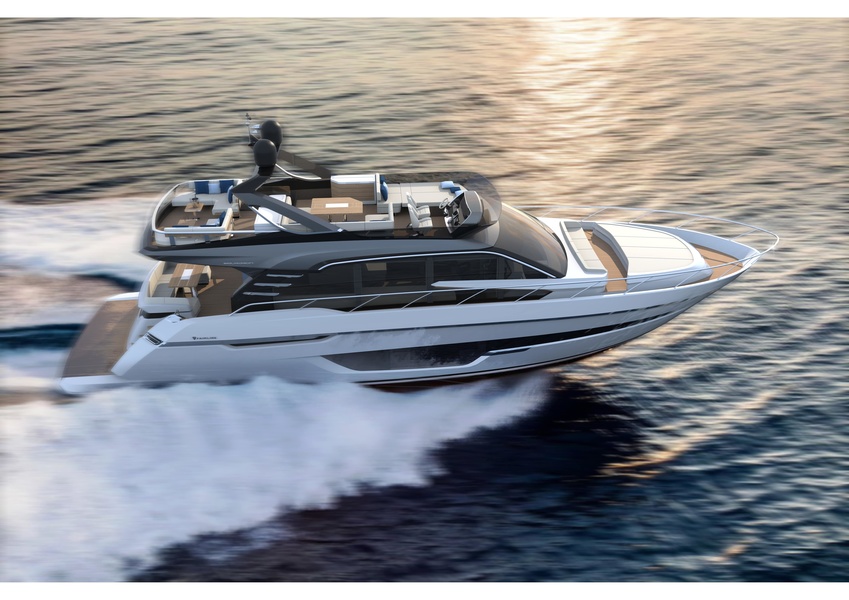 The volume of Squadron 68 is shaped by Mancini in an Italianfashion.
Fairline's collaboration with the designer began with the Targa 65 GTO . The British company, bought by Russian investors, had just emerged from financial difficulties. The yard had to surprise the market with something (in a good sense). The new management doubted that modern Mancini's design would satisfy the brand's conservative fans. This was dispelled with the aid of modern technology, which allowed for the creation of two virtual designs. The genius of this project won over the jury of the World Yacht Trophies, which did not fail to recognize the Targa 65 GTO, a striking example of Mancini's genius on the drawing board. It's a boat that will also be on show at Cannes this year.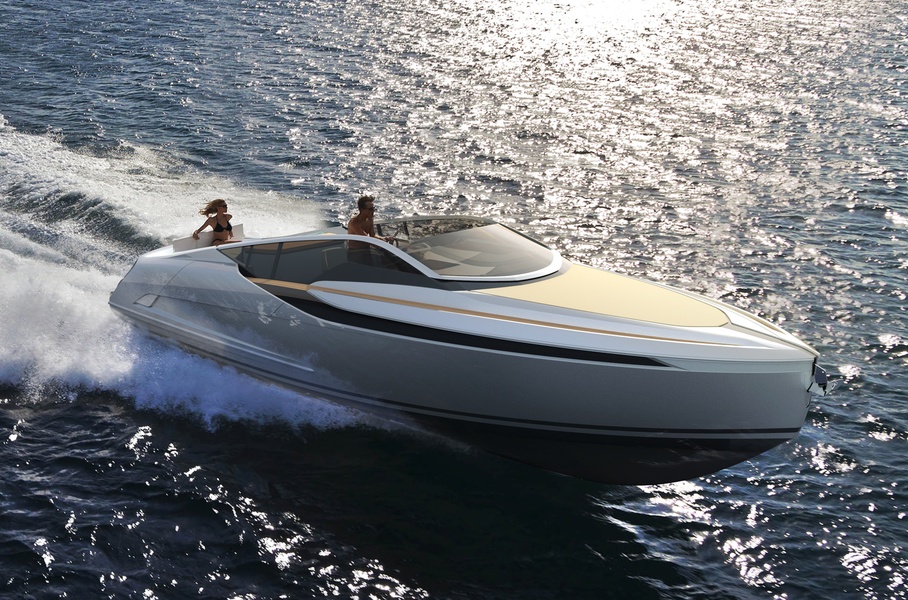 But the most striking feature of Mancini's vision was probably the small day boat F//Line 33. Compared to its counterparts from other lines, it looks not just modern but futuristic, with its continuous glazing line running from the windscreen along both sides to the bow. At the same time, its silhouette paradoxically refers to the great designs of the past.
By Mancini's own definition, this boat «is the epitome of the spirit of classic 1960s cars».
It's fast - 45 knots with the most powerful motor - but also comfortable enough to go for a short overnight trip.
In addition to the above models, Fairilne will be showing at Cannes two Targa 48 Open cruisers and the best-selling Targa 43 Open.