At «Konakovo River Club»the second (and last) stage of selection for the Russian Championship in J/70 class yachts - «Konakovo Regatta: reloading». The regatta was attended by teams fromSt. Petersburg Moscow ,Moscow Region, Perm, Nizhny Novgorod and Sochi. Let us remind you that the first four crews from each stage are selected for the Russian Championship.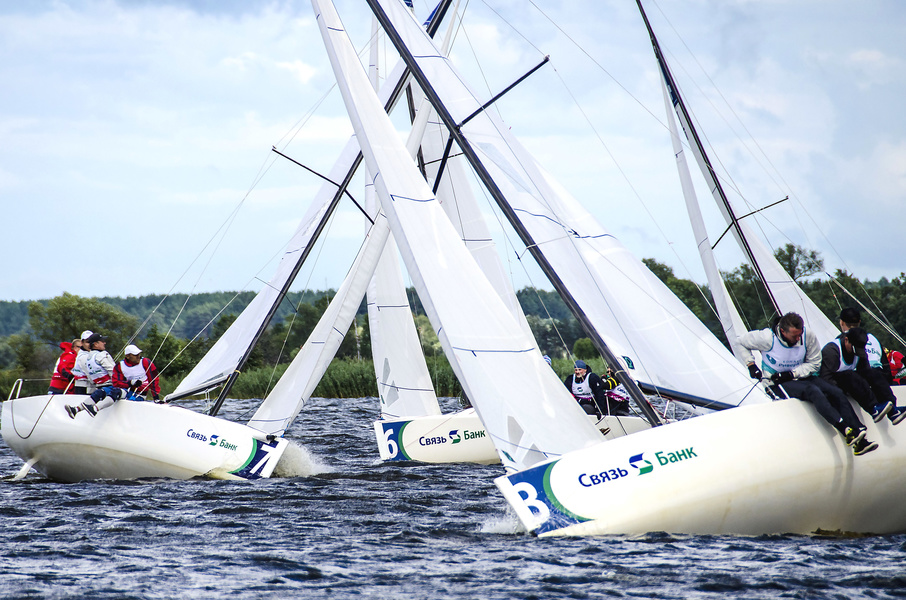 On the first day of the competitiondue to heavy downpour the first start was postponed, and only at two o'clock in the afternoon the yachts set off to the course. The first race was quite calm, but during the course it was obvious that the competitors were split into two groups: someone managed to tune the boat immediately, someone was tuning during the process.
In the second race, a cloudy front came up and the wind increased to the appearance of foamy tracks on the water, but the biggest trouble for the racers was «a torn» wind.
Some caught broaching, some almost lost their helmsman, but everyone coped by the finish.
In the third race the wind eased and became more even. Accordingly, all finished quietly. The race committee tried to run one more race, but the wind «turned off», and the race was abandoned.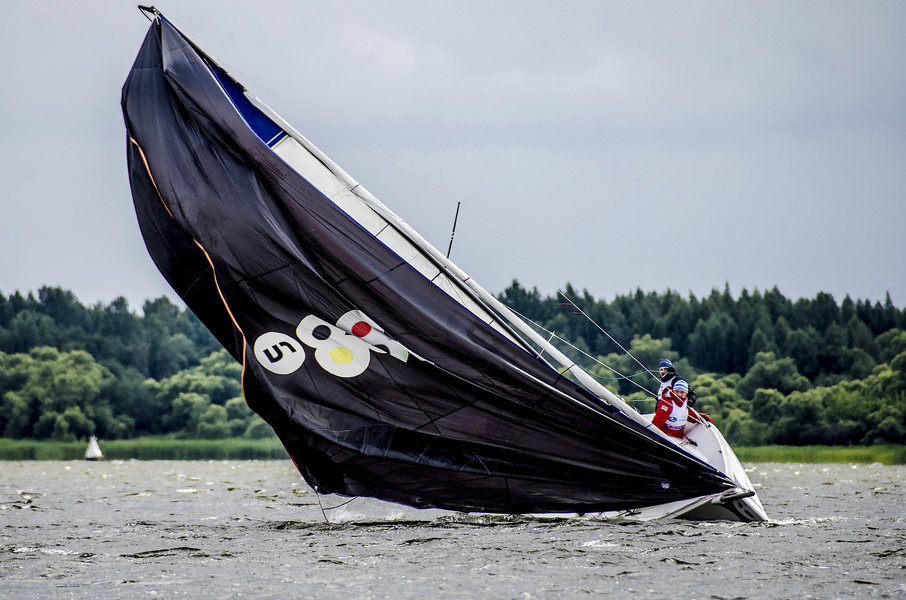 On Sunday, the races started as scheduled and were tightly fought, with a one or two point difference from the cherished top four. The Sail&Sea team continued to lead for the second day in a row, but other teams began to catch up with them. The team from Perm was especially distinguished as they went from the sixth place to the top of the podium. The team of «PEC: sport», who also fought with the leaders, passed the regatta smoothly.
At times the gap between the boats at the finish line was from one to five seconds, and there was a sharp tactical competition.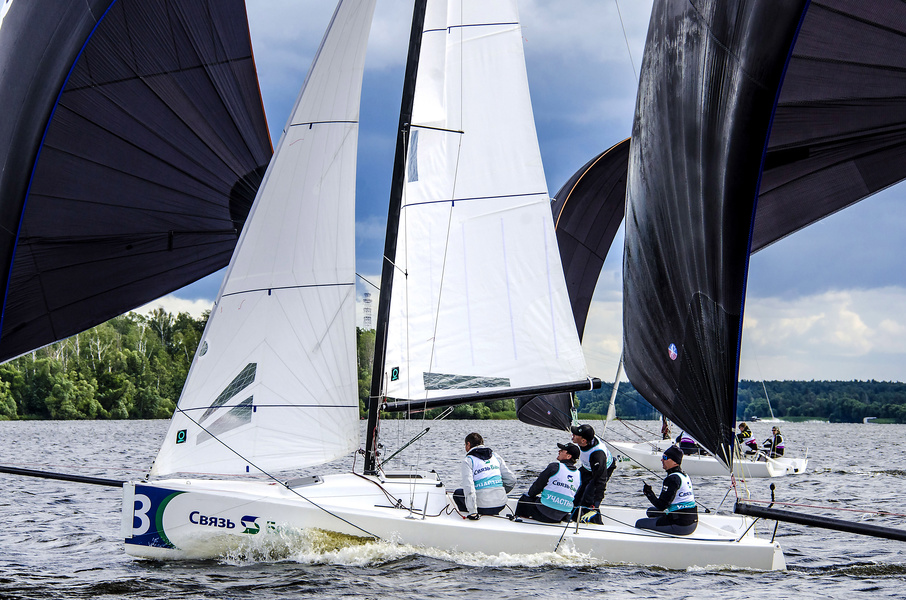 In the end, the Sail&Sea team kept the lead and took first place, the second place went to«PEC: sport». Third place, literally bursting onto the podium, was taken by the team «PARMA». The fourth participant of the CR was the team «UKSH».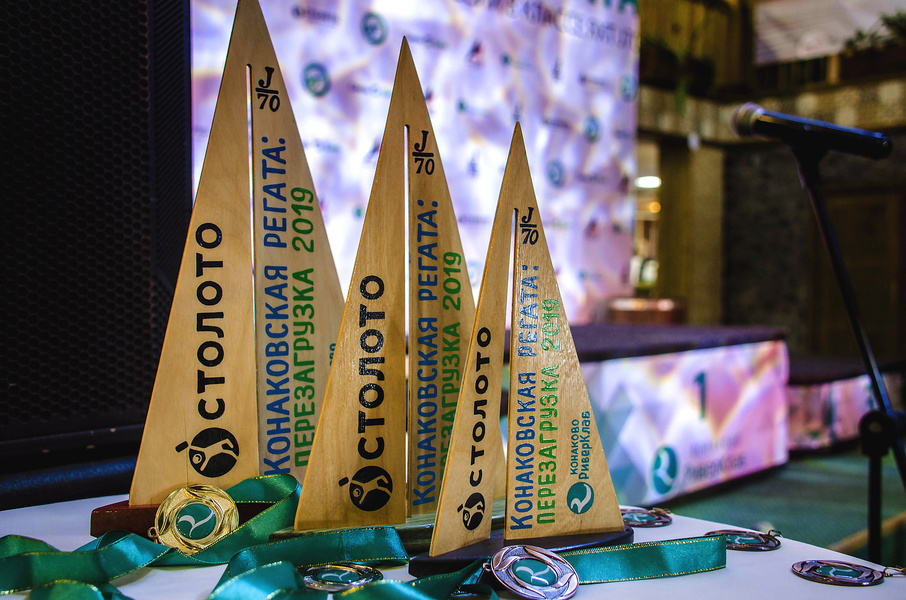 The first stage of qualifying for the RK in J/70 class was held at «Konakovo River Club» in May. Then the teams selected for the Championship were M-Sailing Team of Mikhail Poslamovsky, «Svoi» Mikhail Nechvolodov, TREM-Sailing of Irina Sorokina and «FPS Sochi» AlexeyKrylov.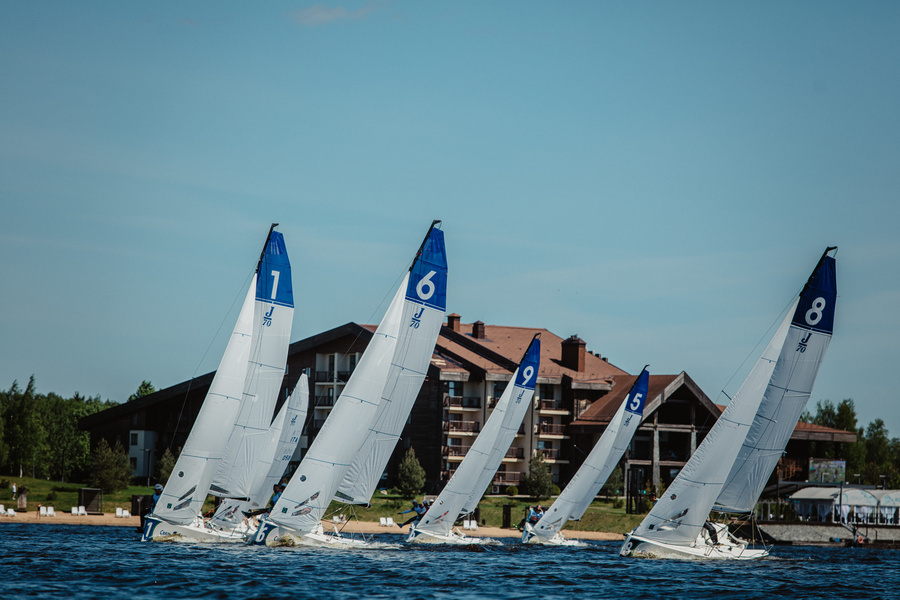 The Russian Championship in the J/70 class will be held from 30 October to 4 November 2019 in Sochi.