Ancona-based ISA Yachts , part of the Palumbo Superyachts group, has made a debut with its new model, the Super Sportivo 100 GTO. The only thing we know about the lucky owner is that he is a European.
The 30.5m semi-custom Super Sportivo 100 GTO designed by naval architect Marco Casali from Too Design is due for delivery next year.
«We are firm believers in the Super Sportivo range. We are sure that this first model will be a great success»," insistsGiuseppe Palumbo, CEO of Palumbo Superyachts.

The Super Sportivo 100 GTO is one of the fastest models on the market.
«Powered by three 2,000 hp engines, it can reach up to 50 knots. The V-shaped hull and superstructure made of carbon fiber sandwich» with polyester and epoxy reinforced with kevlar is characterized by the optimum combination of lightness and durability.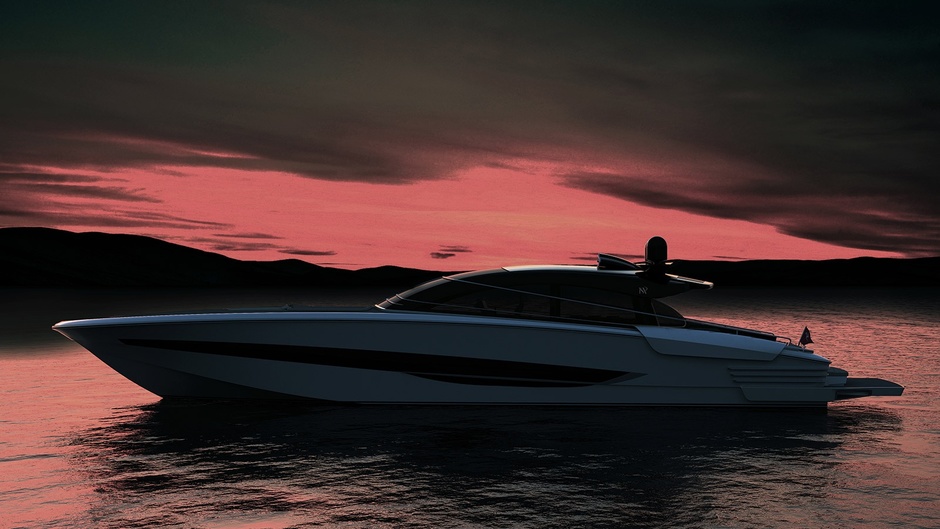 The boat is distinguished by the large open spaces fore and aft. The hardtop is equipped with glass sliding panels which allow transforming Super Sportivo from coupe to open space. Her sporty character is underlined by the air intakes on the roof like in a rally car.
There is a choice of layouts with three to five guest cabins.