Gourmet yachtsmen can now sample the dishes of renowned Italian chef Domenico Filippone during a personalized cruise alongthe Moskva River on the 10-seaterboat «Lastochka».
Unlike pleasure boats, the boat allows you to get to the most secluded corners of the canals.
Moreover, it is possible to choose the route of the trip: in the center of Moscow, near Luzhniki or the Vorobyovy Hills.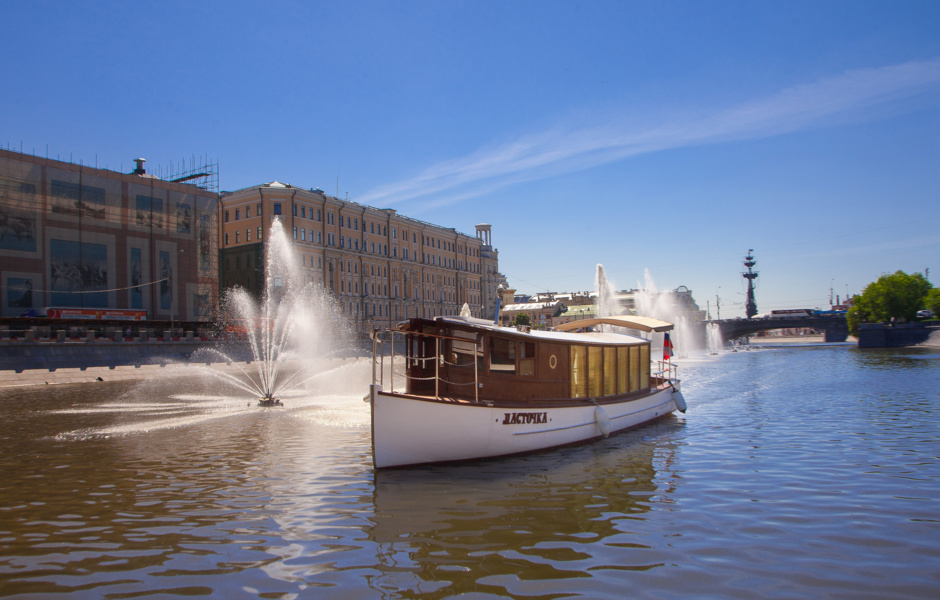 Magnificent views on the Cathedral of Christ the Savior, the towers of the Kremlin, the monument of Peter the Great, fountains and embankments will complement the author's cuisine in the best traditions of Mediterranean cuisine.
The chef «Swallow» Domenico Fillipone used to cook for the guests of the famous Florentine Enoteca Pinchiorri that has three Michelin stars.
The cost of boat rent on weekdays is 10 000 rubles per 1 hour, on weekends and holidays - 12 500, every additional hour - 10 000 rubles. There is a 20% discount on the kitchen menu of the yacht restaurant «Seagull» and the boat restaurant «Swallow», other projects of Serena Group.