Participants in the 48th Rolex Fastnet Race renewed three speed records at once. 388 teams set off from Cowes (Isle of Wight, England) on3 August.The first of them reached the iconic lighthouse on Ireland's Fastnet Island from which the second half of the 608-mile race to Plymouth begins after just 18 hours.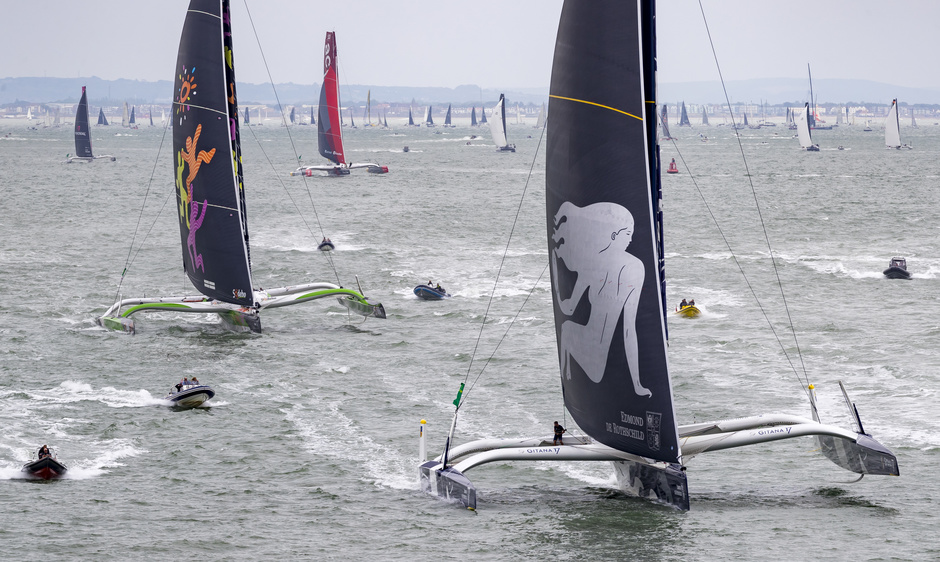 So swiftly the two French 32-metre Ultim maxi trimarans raced along the route. They were Maxi Edmond De Rothschild by Charles Caudrelier and FranckCamma and MACIF by Francois Gabart and JimmySpithill, who had just replaced Pascal Bidegorry who had just suffered a back injury.
The teams rounded the island just 1 minute and 53 seconds apart.
Codrellier and Camma will de jure be the new record holders on the Caus-Fastnet leg, but de facto both crews could be equally congratulated for improving their previous best by more than 4 hours. It belonged to another Frenchman, Loïck Peyron , who in 2011 with the crew of the 40m trimaran Ultime Banque Populaire V (later Maxi Spindrift 2) passed this section in 22 hours 21 minutes and 25 seconds.
Before leaving the Solent Strait, Maxi Edmond De Rothschild ran aground at 25 knots and damaged the centreboard tip.» Perhaps that's why the trimaran «caught a big fish on the centreboard just after the record on Fastnet. The hiccup caused by the need to deal with it gave Gabar and Spithill an opportunity to overtake their compatriots and come out on top. The situation remained like this until the finish.
However, as had already happened to Gabar in November 2018 during the Route du Rhum transatlantic, his rivals kept him on his toes until the very last minute. At the finish line of the Rolex Fastnet Race, as well as the Fastnet Lighthouse, MACIF still only came in second.
«When they reached the finish line, we overtook them and blocked the wind. It was our last chance to do anything while it was still possible. Five minutes before our finish, I never would have believed it was possible! » - Kamma said.
The result: a finish of only 38 seconds and a renewal of another Loïc Peyron record from 2011.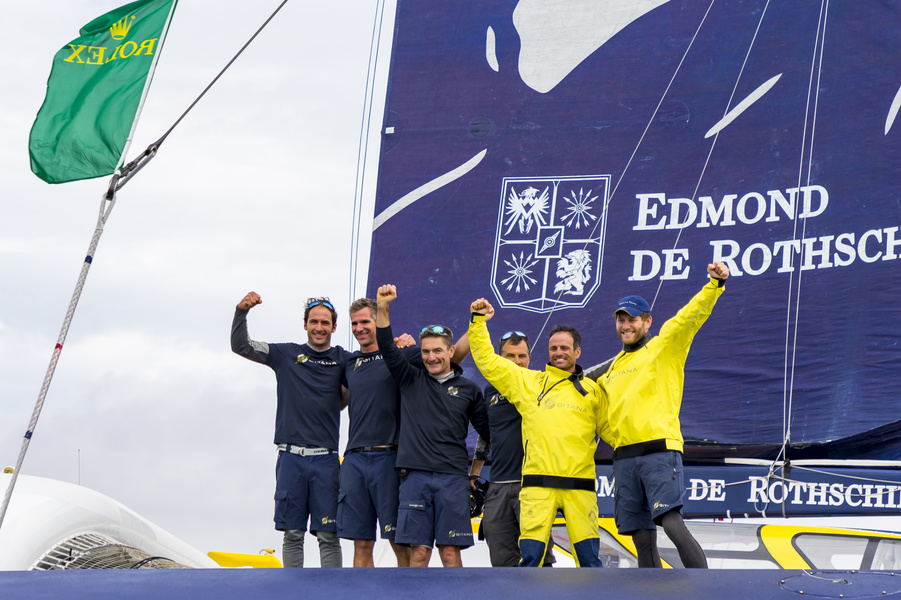 Maxi Edmond De Rothschild and MACIF were faster than Banque Populaire by about 43 minutes: 1 day 4 hours 2 minutes and 26 seconds for Codrellier and Camma versus 45 minutes and 34 seconds for Peyron's team.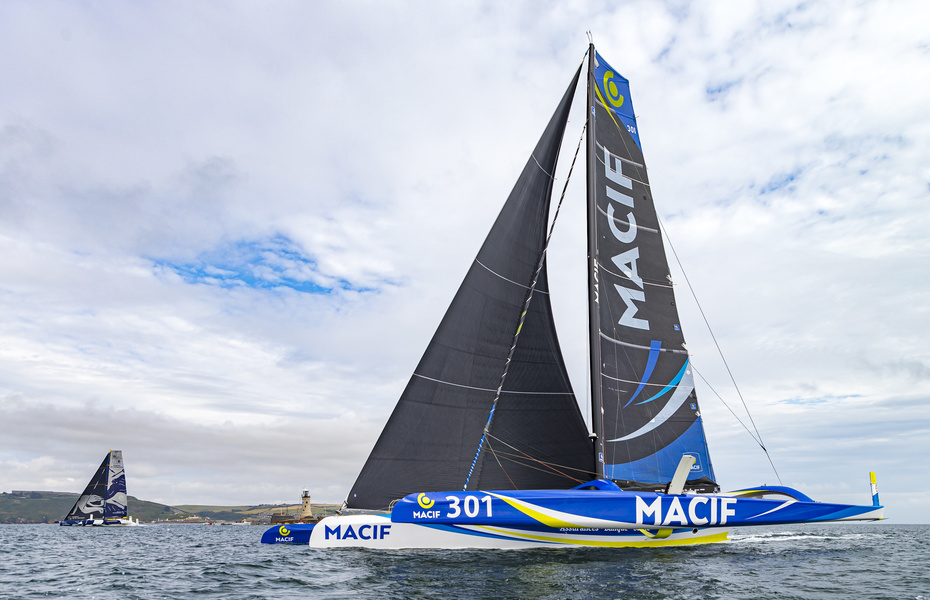 «They shifted a little bit away from us and I thought, "Looks like they're in a good position." Plus, they were moving really fast downwind and even at Cape Lizard I thought, "It's not going to be easy to keep them behind." After the last tack they were two miles away, we were between them and the finish line. The situation looked good for us. But they could use the foils while we had a problem with the foil incline system and couldn't fix it»," said Gabar.
Third, after another 1,5 hours in Plymouth on Sodebo Ultim 3 arrived FrenchmanThomas Coville.

While in Plymouth spectators watched the Maxi Edmond De Rothschild and MACIF match race, 1 day, 2 hours and 47minutes after the start, the first monohull, the 26.8m sloop Rambler 88 by American George David , approached Fastnet Lighthouse.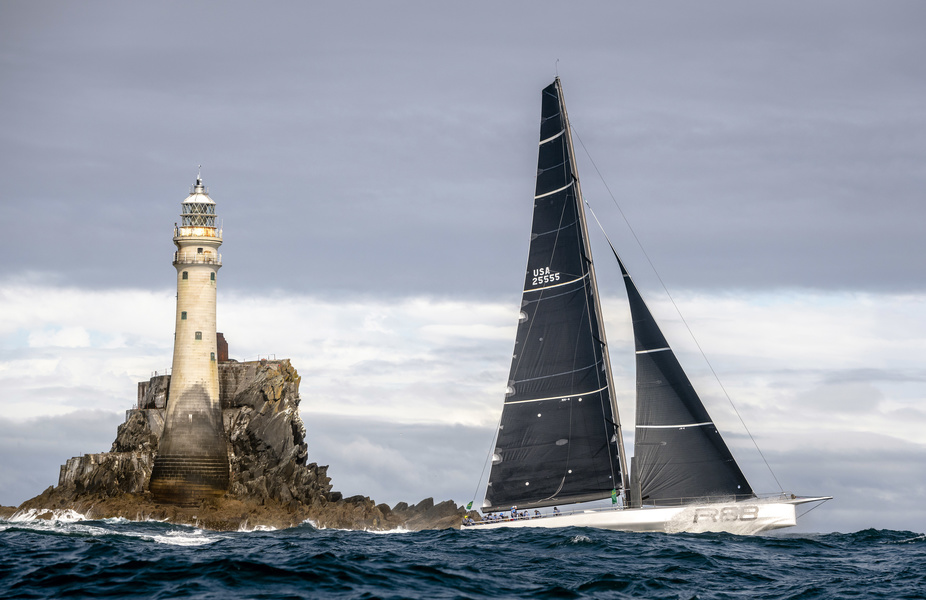 The team was 88 minutes better than their own record for this section of the race, set in 2011 on the larger Rambler 100.
The New York sailorswere doubly lucky compared to that year. Eight years ago just minutes after the record was set their boat's keel had fallen off and she capsized. This year, the Rambler 88 became the first single-huller to finish in Plymouth. It took the American team an additional 7 hours and 8 minutes to complete the race after rounding the Fastnet Lighthouse.
Second among the monohulls this time after 27 minutes was the 30.48-metre Dovell 100 SHK Scallywag from Hong Kong, thelargest boat in the IRC Zero division. Third after another hour and 15 minutes, the American 21.33-meter sloop Wizard came to Plymouth.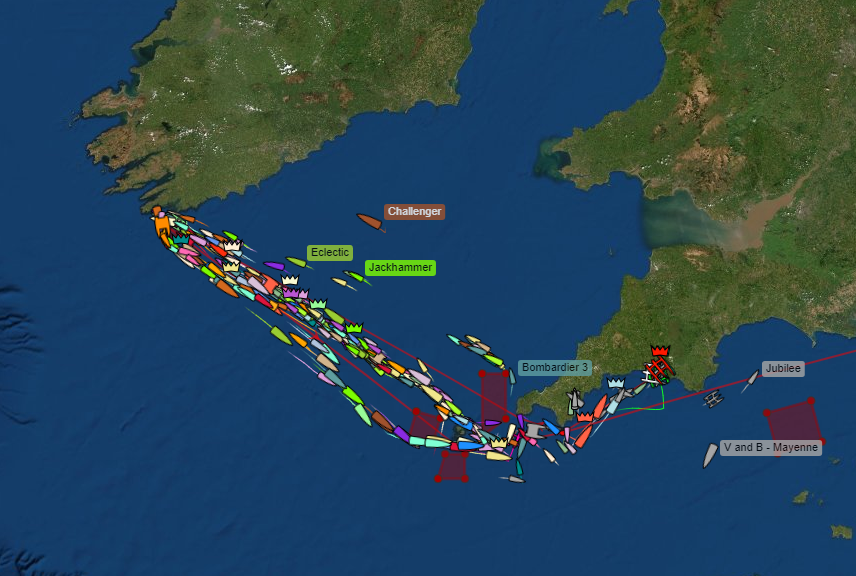 Russia is represented by 4 boats at this year's regatta. Grand Mistral 80 Weddell (skipper Afanasiy Isayev, 44th place in monohull fleet), Club Swan 50 Zanoza (skipper Jordi Griso, 49thplace), J/122 Jolly Jellyfish (Seaventus Russian Offshore Racing Club, 156th) and Elan 350 Mirabelle (skipper Nikolay Drozdov, 209th).