The reconstructed antique 14-metre cane sailing boat Abora IV was launched in the Bulgarian city of Varna on 1 August . The boat is being prepared for a large-scale archaeological experiment, which is due to start on 11 August: a voyage via Istanbul, Athens , the Greek islands of Milos and Santorinito Crete andfrom there to Egypt's Alexandria. The expedition commemorates the 50th anniversary of Thor Heyerdahl's voyage on the cane boat «Ra-2» and the 35th anniversary of the first sea expedition with an official representative of the Varna Archaeological Museum.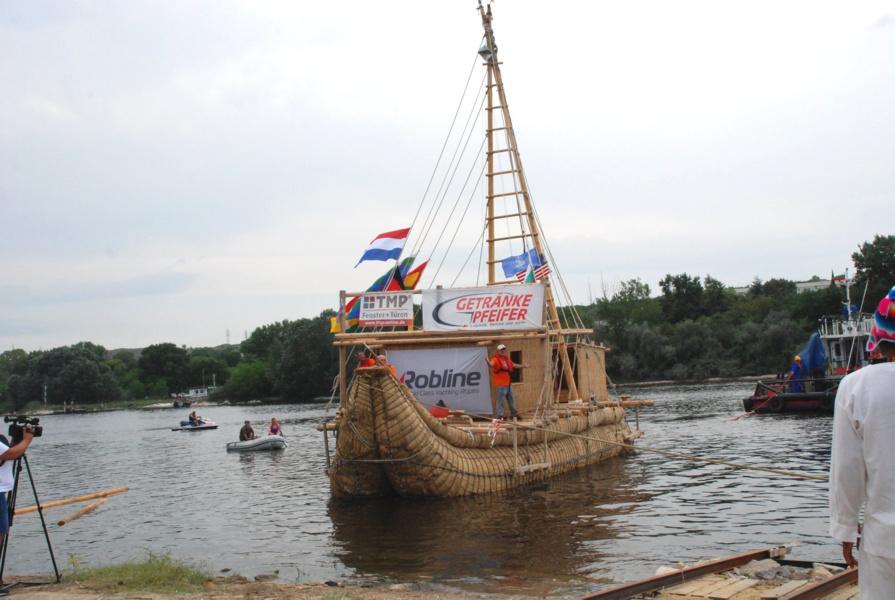 The weight of the Abora IV is 12 tons. The crew will steer the boat with a straight sail of about 75 square meters and two stern steering oars. The vessel was reconstructed based on descriptions found in the ancient Greek historian Herodotus.
The material for its manufacture was brought from Bolivia.
According to the member of the expedition, researcher of the Archaeological Museum of Varna Theodore Rokov, quoted by TASS, Abora IV is capable of speeding up to four knots. Based on this, the team plans to reach Crete from Bulgaria in three months.
The expedition includes representatives from nine countries, including Russia.
If successfully completed, the voyage of more than 1600 nautical miles will prove the technical possibility of a direct trade link between the barbarian tribes of eastern Europe and the Egyptian kingdom in the era of the pyramids.

According to the not entirely confirmed theory of the German experimental archaeologist Dr. Dominique Görlitz, iron tools may have been used to build the pyramids as early as the Bronze Age. Raw materials for their manufacture in that era could be found on the Black Sea coast, on the territory of modern Georgia, Armenia and Russia. Imports of Baltic amber and tin from the Ore Mountains - from the border between Saxony and Bohemia in modern Germany - may have followed the same trade route to the ancient Mediterranean countries.
Görlitz built his first small reed boat prototype back in 1983. Between 1990 and 2007, he was involved in eight similar projects.