British yachtsman Alex Thomson's new IMOCA 60 has its premiere launching inLondon. Designed by Thomson's technical team in collaboration with French naval architects VPLP (Van Peteghem Lauriot-Prévost) and British shipbuilder Jason Carrington, she was shown against the backdrop of Tower Bridge.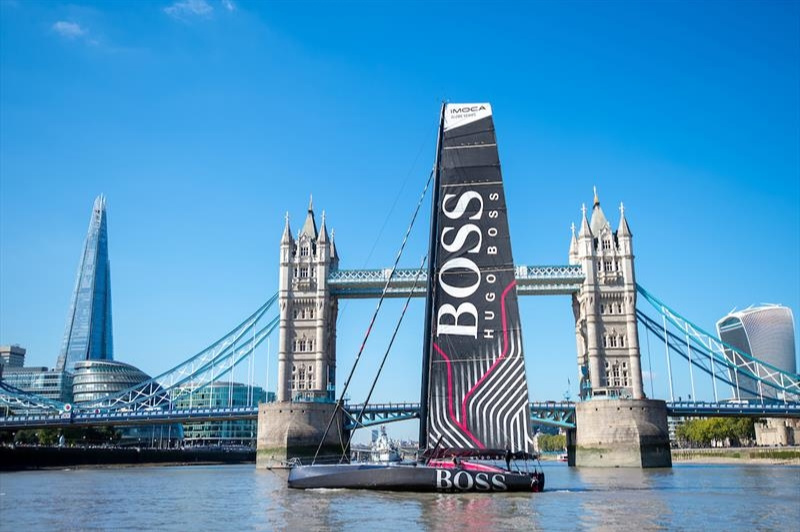 «Godmother» British model and actress Poppy Delevingne was the godmother of the sailboat. She broke a bottle of champagne on board during the launch ceremony.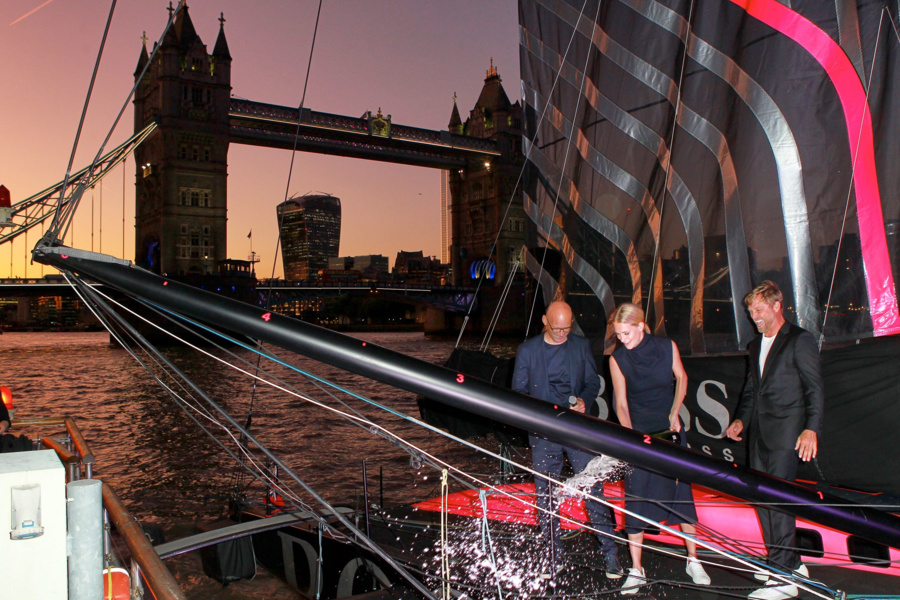 «The New Hugo Boss is the culmination of the last 16 years of the team's work. We gathered the best people to work on every aspect of the project. Assembled to create a boat that is so stunning in so many ways, a boat that we very much hope will help us realize our ambition of winning the Vendée Globe»," says Alex Thomson.
The boat, which is made almost entirely from lightweight and durable carbon fiber, weighs 7.6 tons in total. Literally every detail was custom made to meet the lightness and durability requirements. Even the Hugo Boss logo decorating the boat is made of silver carbon fiber.

The main power source for this IMOCA will be the sun.
The electric motor and battery system will play a secondary role. During the upcoming Vendée Globe non-stop round-the-world singles regatta in 2020 Thomson will try to circumnavigate the globe without using fuel, and as a result not producing a single gram of harmful emissions.

In doing so, the Hugo Boss will need a lot of electricity.
Onboard there is a sensor system for real-time analysis of the boat's sailing characteristics, a camera system and innovative software built on the principles of AI («Augmented intelligence», Augmented intelligence), which will assist the skipper in decision-making during the race.
The first race awaits this boat and its skipper as early as November 8. It will be the Transat Jacques Vabre.