The Frenchman Etienne Salomé has achieved great heights in the automobile industry. After he drew the interior of the Chiron hypercar for Bugatti and then the exterior of the fascinating La Voiture Noire which was built as a single copy and sold for a record-breaking €11 million, the artist decided to try himself in a new field - yacht design. He did not seem to receive any good offers and found nothing better than to found his own company, Salomé Yachts.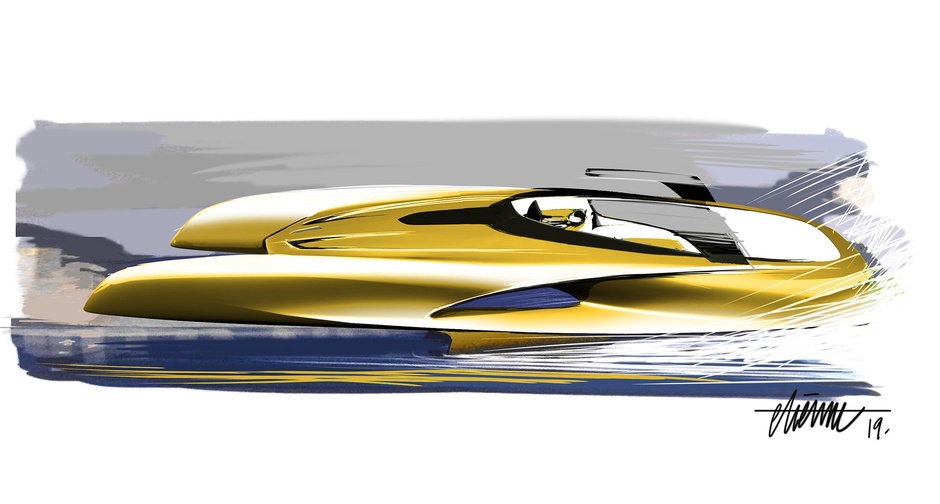 He decided to turn over a new leaf and forget all his previous projects. The Atlantic, his first 12m yacht, is called Atlantic and contains stylistic references to the Bugatti Type 57SC Atlantic. The same model that was a muse during work on La Voiture Noire.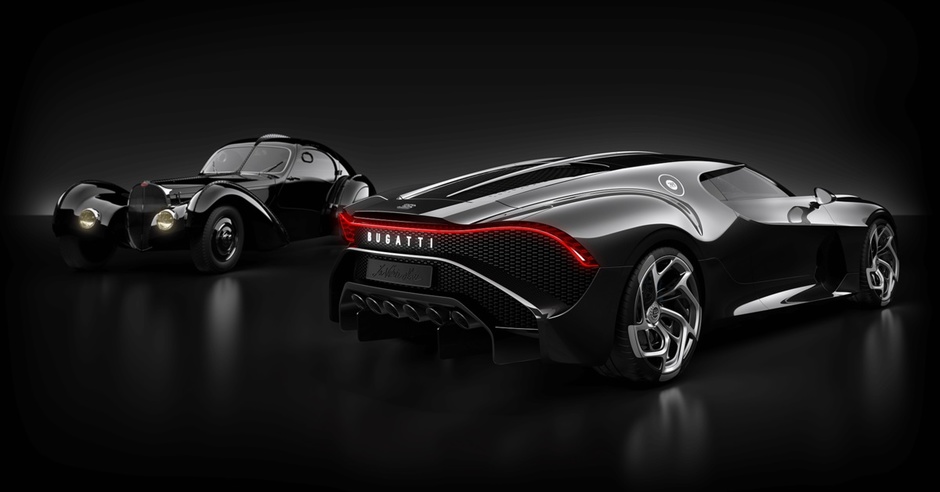 » The designer's intentions are really grandiose - to build a dozen of such «author's boats.
Each hull of the speedboat will be hand-built in an Italian yard. The first one is due to touch the water as early as 2020. The right to own an exclusive Atlantic cannot and will not be cheap - the projected price of €1.6 million (excluding taxes). For this money the buyer will also receive two custom dinghies made in a similar design-key.
The ambitious project was officially unveiled during the recent Monaco Yacht Show where Etienne Salomé showed first sketches with renders.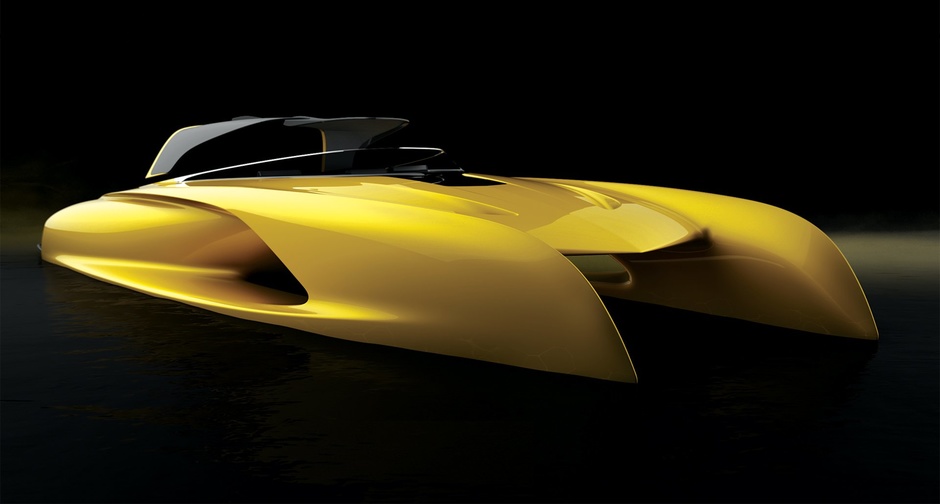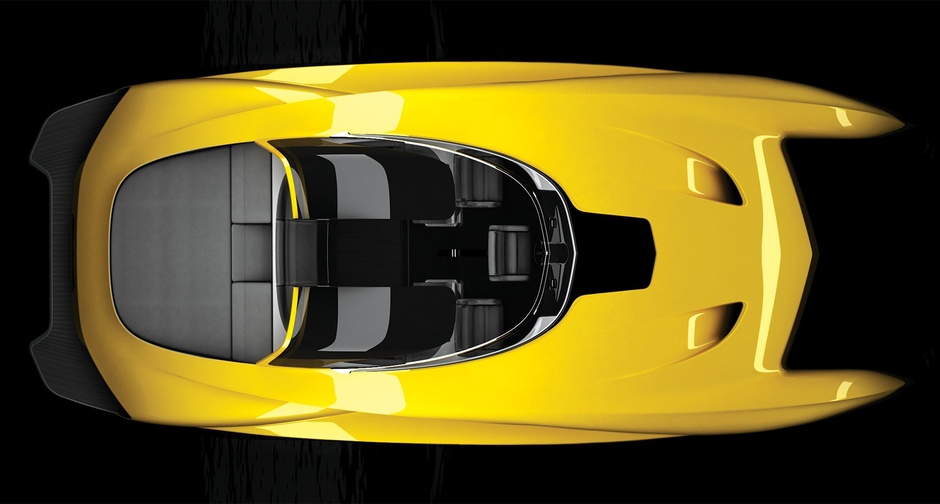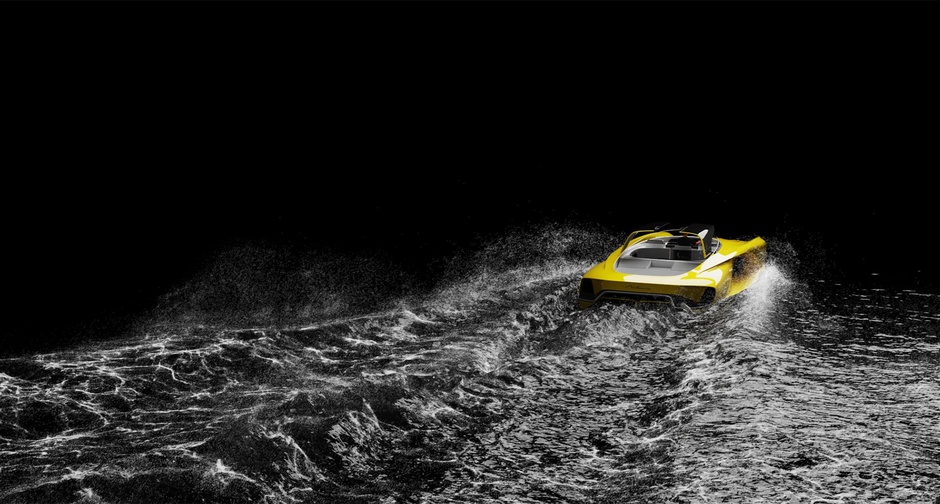 They show that old-timer Bugatti Type 57SC Atlantic influences much indeed, but in terms of aerodynamics it is definitely not 30-40s. Thus, a lot of things are borrowed from Formula 1 racing bolides. For example, an air tunnel passing through the entire boat hull has a beneficial effect on drag reduction and leads to increased stability at speeds close to maximum.
Speaking of speeds. With a pair of 880 hp engines, Volvo «Atlantic» will prove capable of 55-60 knots.
«I would like to liven up the market with this boat. The interest in day boats is huge, but the previous major innovation for boats in this segment, introduced by Wally, has been around for several years, so it is high time for a new revolution», convinced creative Etienne Salomé.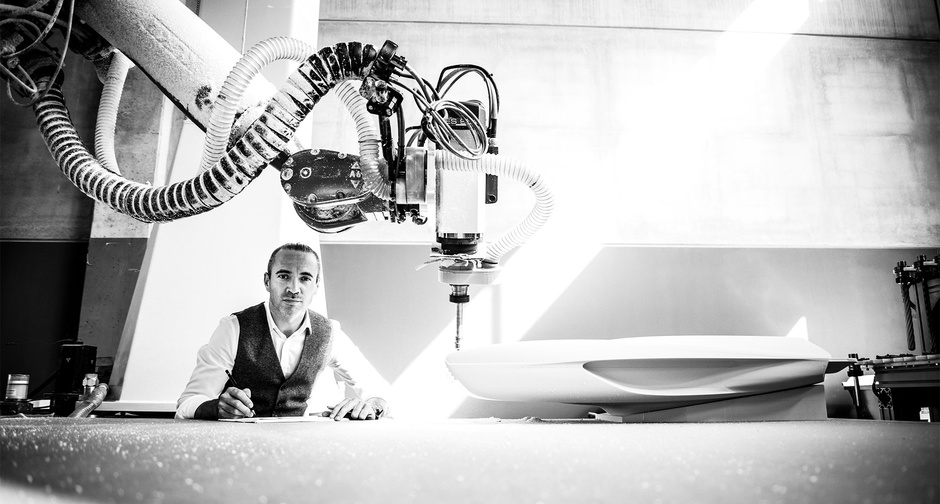 This is not the first and not the only yacht project inspired by cars. The most striking of the latest is the Lamborghini Centenario roadster-style concept speedboatpresented by Italian studio Officina Armare.