The presentation of the seventh issue of the sailing school print magazine «Power of the Wind» took place on October 3 at the Moscow «House of Culture».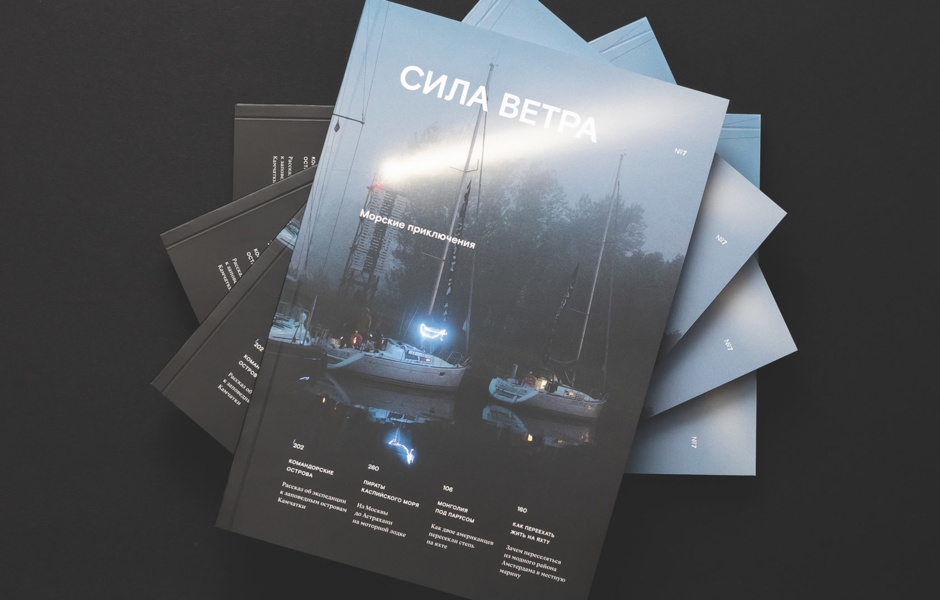 The new issue includes interviews of IrinaGracheva, participant of international transatlantic regatta on 6.5-meter yacht Mini Transat, and Russian participant and winner of round-the-world race for nonprofessionals Clipper Race, story of enthusiasts fromAmerica who built a motor sailboat and set off on a voyage across Mongolian steppes;photo reports from Iceland and Scotland; a reportonan expedition to the Commander Islands, andmany other articles.
It turned out to be a real almanac of 300 pages.

«New issue of the magazine is twice as thick as the previous one - it contains a year of work, adventures and incredible stories», - are proud of«Power of the Wind».
The guests of the presentation got a free copy of the magazine. Well, those who couldn't make it to Sretenka, 25, will be able to buy the issue at the Moscow office of «The Wind Force» on Bolshoy Kiselevy, 5, andat lebigmag bookstores and «Tsiolkovsky»in Moscow, and«Subscription Editions»in St. Petersburg.« Force of the Wind» promises that other outlets will appear later.
The community «Force of the Wind» has been publishing the magazine since 2015. The magazine «tells stories about people, unusual occurrences and adventures at sea and on land».