At the Monaco Yacht Show the Dynamiq range of compact explorers from the boutique Dynamiq shipyard was unveiled.

G300 (30.5m), G350 (35m), G380 (38m) and G440 (44m). As the length increases so does the gross tonnage, with each successive model in the hierarchy adding 100GRT, with the G300 having a 200GRT internal capacity and the G440 a 499GRT.
Relatively high speed capabilities for a yacht of this type («top speed» reaches 19 knots), compactness and low draft are the three «whales» on which the concept of Dynamiq Global is based.
Good performance has been achieved thanks to the round-bilge shape of the fast displacement hull designed by Van Oossanen naval architects, and fuel consumption has been reduced by combining this very hull shape with a Hull Vane aft wing that reduces yaw and water drag by 20%.

«yachts in the Global range are designed to meet the needs of a wide range of potential customers and their families. Moreover, due to their compact size, they can enter shallow bays and gulfs where larger yachts cannot go»," said Dynamiq general director Sergey Dobroserdov.
The smallest«three hundred» Dynamiq Global is «smart» all-aluminum superyacht with a top speed of 19 knots and a range of 4,000 nautical miles. She is one of the «global» series of yachts with master suites on the lower deck - on the midships closer to the stern, where there is less rocking.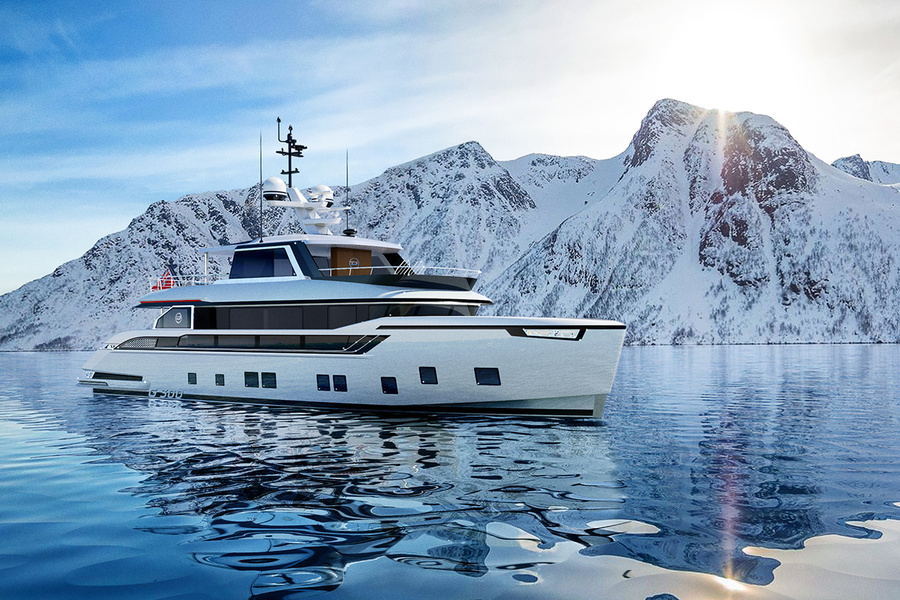 The Dynamiq G350 (ex. G330, the model has grown slightly in sizeas the project developed) is also built in aluminium. An enviable hull width of 8.5 meters and a draft of only 1.8 meters are the strongest points of this expedition yacht.

Powered by twin MAN V8 1200 engines, the G350 will have a top speed of 16 knots and consume only 62 liters of fuel per hour at a cruising speed of 10 knots. Guests will be accommodated in five comfortable cabins. The master suite on the main deck has access to a balcony, a rarity on a boat of this size.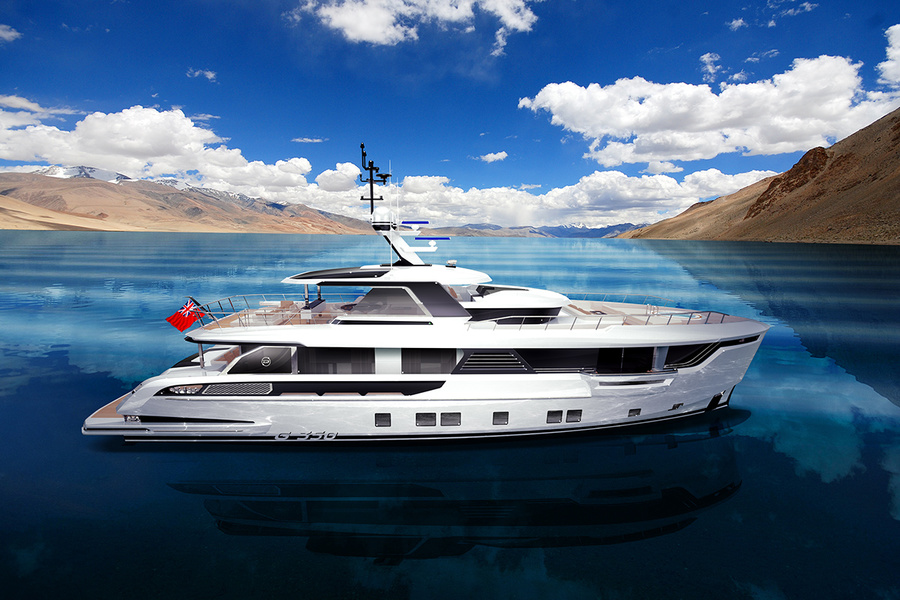 The G380 is the only steel-hulled yacht in the range.
Other distinctive features include a class leading master suite, again with two fixed balconies, a very spacious wheelhouse with panoramic windows, a beach club with sauna, a huge sunbathing area and a cruising range of 4,500 nautical miles at cruising speed.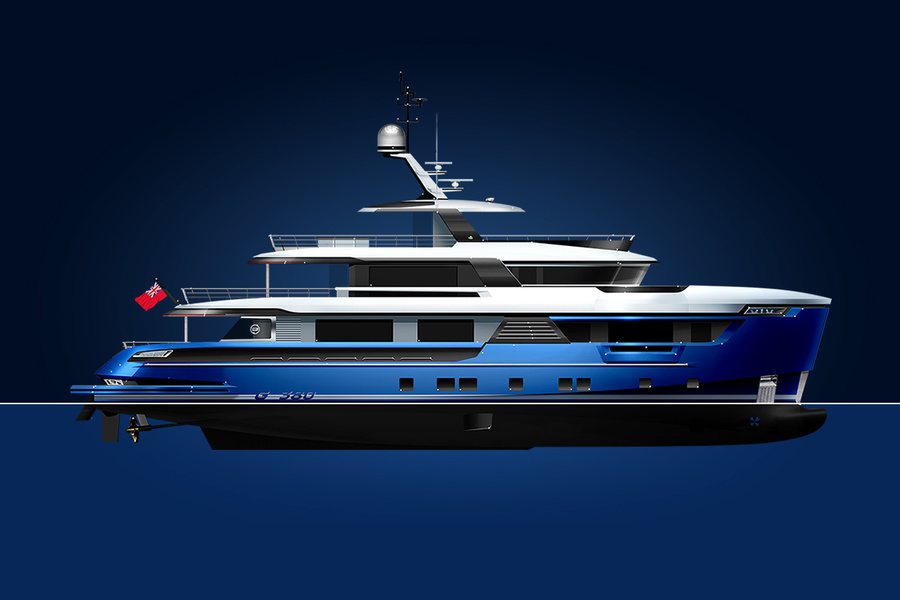 The flagship of the range is the G440. Powered by MAN V8-1200 engines, she has a top speed of 17 knots and can go up to 5,000 nautical miles at 10 knots without refueling. «The G440 also offers a large aft tender garage and helicopter landing pad type» designed for light multipurpose rotary-wing aircraft such as Eurocopter 135.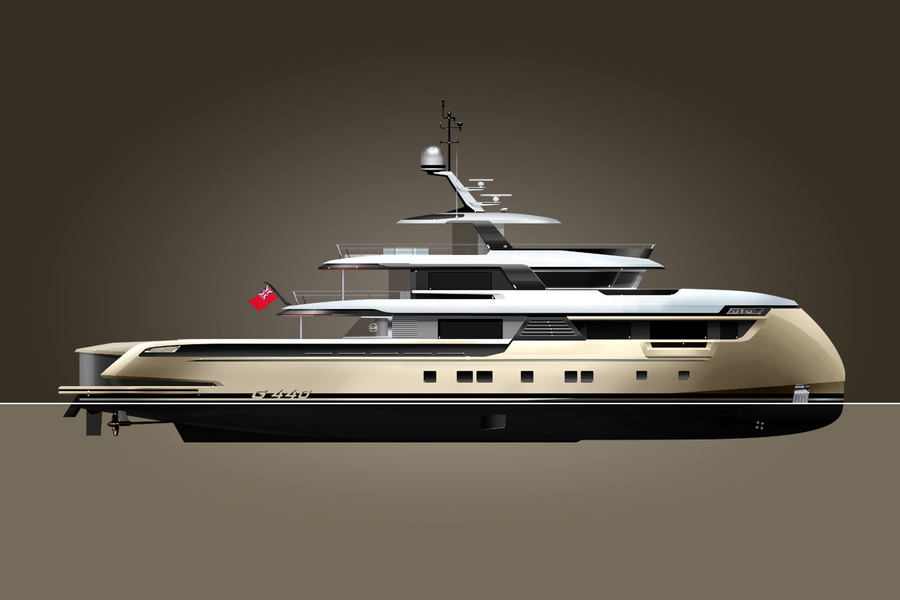 All Global family boats have saloon on main deck with floor-to-ceiling windows and fireplace, sauna on aft deck (except G300), garage with separate room for diving and fishing gear, and 5x6 m inflatable swimming pool for open water swimming.
Living up to its research yacht status, each Dynamiq Global will be fitted with a DJI drone, a Remotely Operated Vehicle Underwater Vehicle (ROV) and a high-powered Celestron telescope as standard equipment.
The Explorers will be built in Massa (Tuscany, Italy).