Dutch shipyard Heesen has announced that it has found an owner for the 67m steel superyacht Project Sparta. He will receive his boat in spring 2023.
Previously, during the Monaco Yacht Show - 2018, we could already see her, but under a different name.
Sparta is not Sparta at all - it is the renamed Avanti .
It was at the MonacoYacht Show and it was at the Monaco Boat Show that she caught the eye of her, as it turned out, future owner. Particularly appealing to him was the newness of the design and the dynamic architecture.
» Elegant lines of decks, powerful bow with reverse bow, stepped stern from profile, «five-meter pool, beautiful transom... «» looks very neat and weightless, and in some ways even sporty, which is greatly contributed by elevated wheelhouse.
Harmony in everything - this is the motto of«Sparta» and Winch Design studio that drew it.
The connection between the exterior and interior spaces is so strong as if there is no distinction between the two, forming one paradise for living and relaxing on board with family and friends.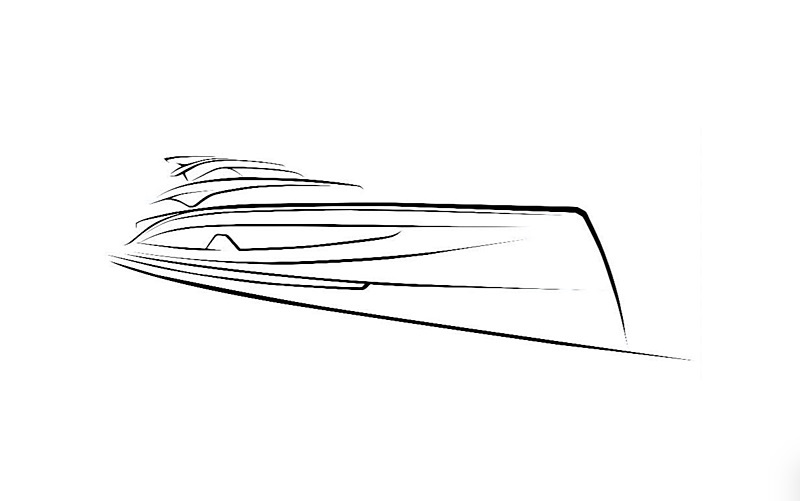 An immense 1,200 BRT ensure there is enough space for everyone everywhere. The layout is quite traditional except for one thing.
A full-width main deck saloon is an unusual feature on a yacht of this size. This makes Project Sparta unique.
The forward half of the main deck features four guest rooms. A sliding bulkhead allows two of them to merge together to form a luxurious full-beam VIP stateroom. The covered dining area flows into the aft deck which is sheltered from the wind and slanting rain on both sides.
The lower deck houses a wellness area with Jacuzzi, sauna, steam room and gym. The access from one deck to the other is possible by means of a spiral staircase or a glass lift.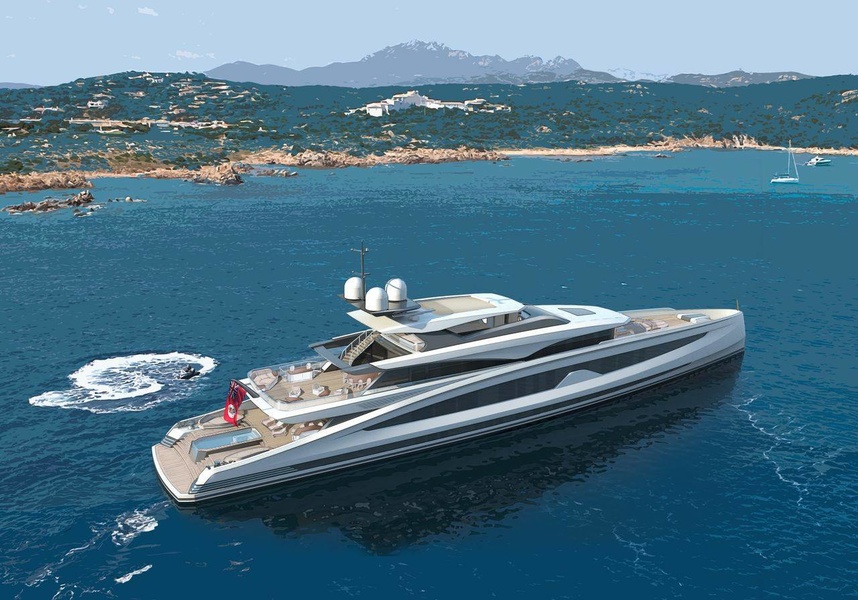 The bridge deck is entirely dedicated to the owner: one suite, with an open air private lounge, faces forward while a second suite, with access to a private terrace for alfresco dining and lounging, faces aft.
The fifteen crew members (incidentally, there will also be a babysitter on the boat) will be able to perform their direct duties quietly and unobtrusively, as everything is specially planned so that their paths and those of their guests do not overlap.
Tenders and various water toys are stored in the bow garage with doors like «gull wing».
Beauty, comfort and convenience are just a few of the many assets this superyacht brings to the table.She has a Fast Displacement Hull (FDHF) designed by Van Oossanen NavalArchitects and she is very comfortable in the water. She has a maximum speed of 16 knots.

Sparta is the third boat sold by Heesen this year after Castor and SkyFall.
Heesen currently has 13 yachts under construction.