Shipbuilder from the USA Nordhavn has unveiled a design for a 45-metre exploration yacht, the Nordhavn 148, at the Fort Lauderdale International Boat Show featuring designs by the Dutch studio Vripack .
This is the first steel and aluminium superyacht in Nordhavn's history.
She will be the yard's new flagship and will supersede the 36.75-metre N120.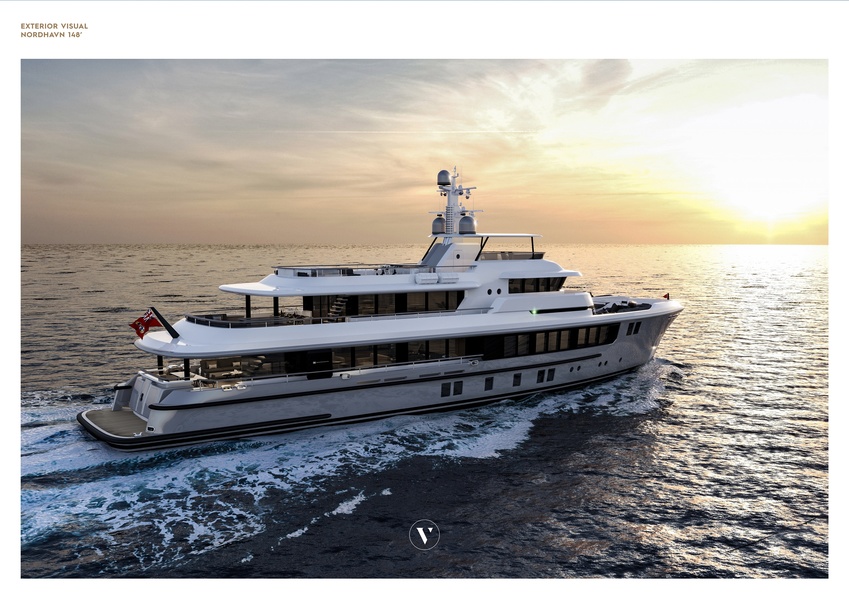 «We've already had conversations about building a larger project that would be something purpose-built for the roughest of conditions», says Jim Leishman, vice-president of the Nordhavn brand owned by Pacific Asian Enterprises.
The Ice Class Explorer must be recognized in many ways as groundbreaking for Nordhavn. It is difficult to attribute the project to any particular class of boat and therefore the yard talks about it as a crossover which combines features of commercial ships and luxury superyachts.
The overall design concept can be described as«industrial-chic».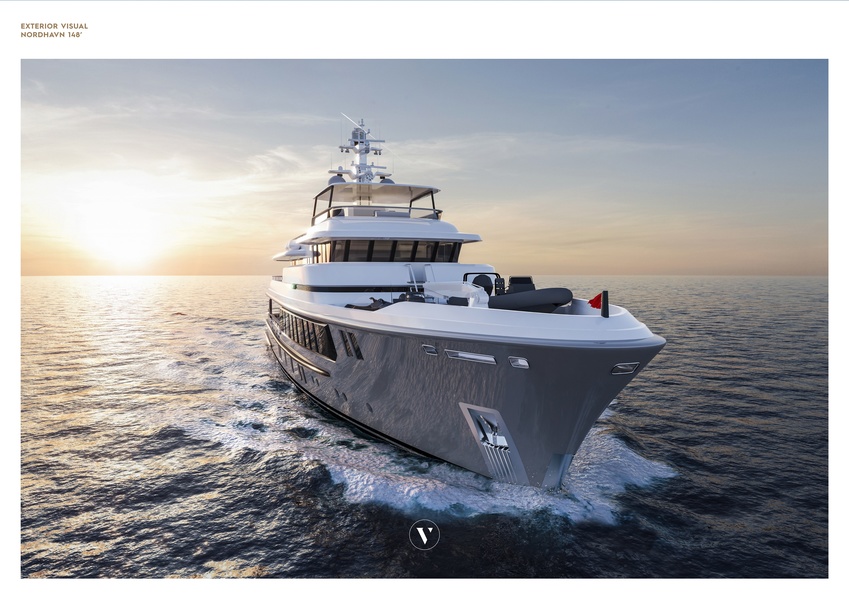 It was not a coincidence that they turned to Vripack for help.
«Nordhavn boats are renowned for their unafraidness to sail to remote destinations, so the aim was to clearly demonstrate to the owner that this significant shipyardthe model was developed by a design studio with a proven track record of expertise in the Explorer field»," notes Vripack's Creative Director Marnix Hoekstra.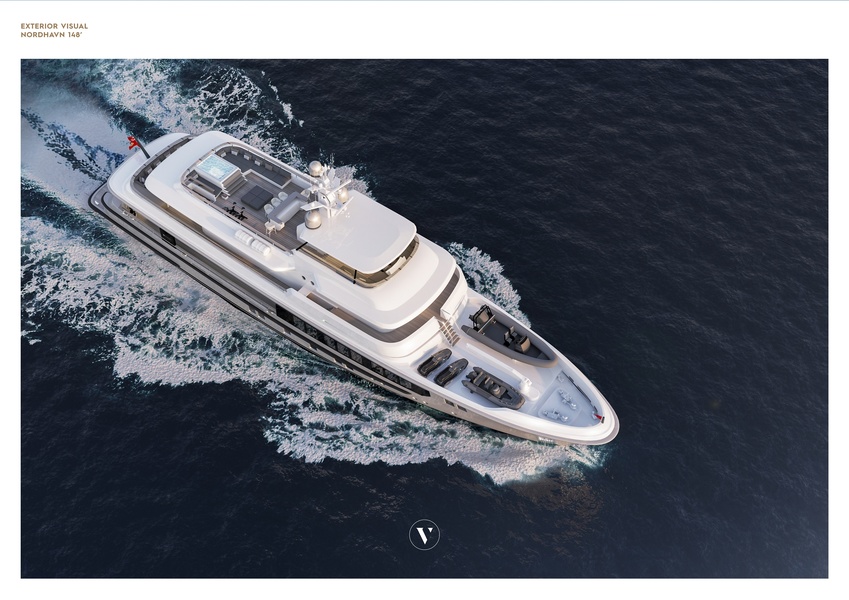 A lot of details regarding the N148 have yet to be revealed, but some things have become clear. For example, it is known that internal volume of the vessel, designed for 12 guests and 10 crew members, is about 25% higher than that of N120 - 495gross tonnesvs. 400gross tonnes. The decision to refuse FRP is explained by purely pragmatic considerations, namely lower financial costs and shorter delivery time at the expense of greater ease of handling the metal.
The new Nordhavn 148 is expected to be built in less than two years.
There is a possibility that construction will take place in Europe rather than in China or Taiwan, where modern Nordhavn is made due to the cheaper cost of Asian assembly.

The first result of the Nordhavn and Vripack collaboration - the N80 24-metre expedition trawler - was shown here in Fort Lauderdale a year ago.