French Crédit MutuelPrédit crew Ian Lipinski and AdrienHardy have won the Transat Jacques Vabre transatlantic regatta in the Class40 fleet. The crew sailed the 4,714 nautical mile trip from Le Havre, France to Salvador , Brazil at an average speed of 11.11 knots in 17 days 16 hours, 21 minutes and 23 seconds. Crédit Mutuel crossed the finish line in the early morning hours of November 14.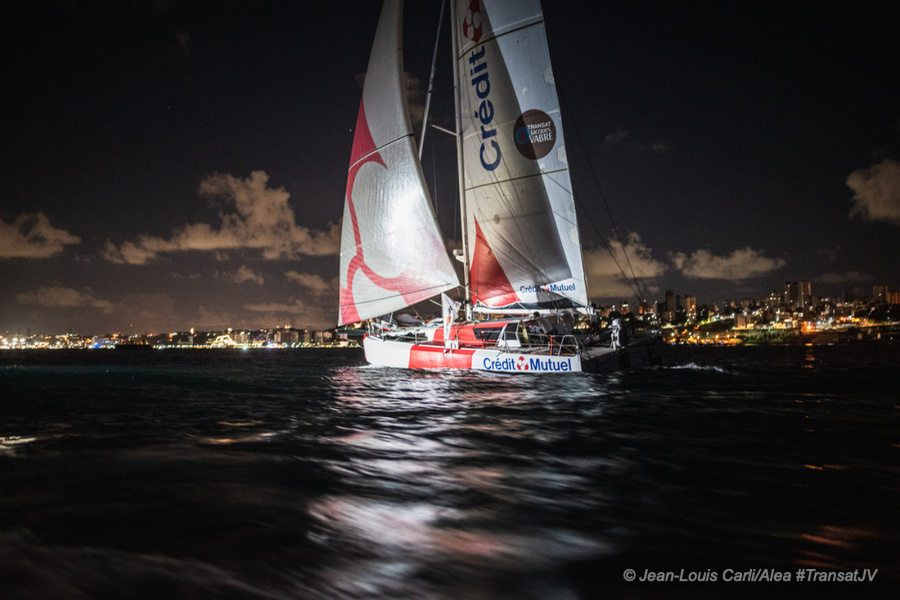 The team had secured its first place by the middle of the fifth day of the race. At that point, Crédit Mutuel was nine miles behind its rivals in the latitude of southern Portugal. Since then, none of them had managed to overtake her again.
It took another 3.5 days for Lipinski and Hardy to feel more confident as leaders.
«We haven't touched a wheel since Wessan Island, Lipinski kept repeating. - Looking at our track, we're happy, like a skier looking back at his trail after a descent».
This kind of automation the team has been able to maintain in the future.
«The boat is sailing on its own. We've found the right sails, we control everything, but she's sailing solo»," Lipinski said on the day that Crédit Mutuel set a 24-hourcrossing record.
After Lipinski and Hardy managed not to get stuck in the intra-tropical convergence zone, where they would face alternating doldrums and squalls, it was clear that victory was almost within reach for the team. Nevertheless, the crew checked the position of their rivals in the team ranking every hour until the last one.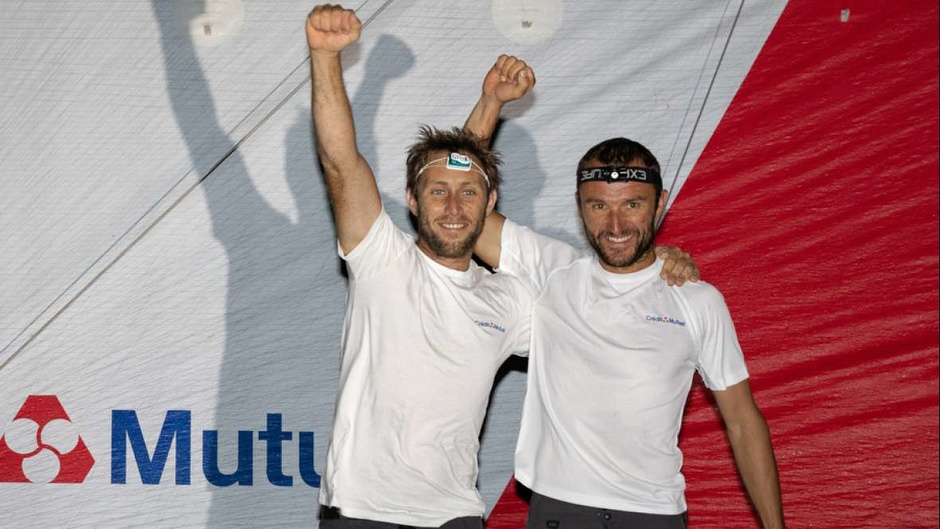 To break the record of Frenchmen Maxime Sorel and AntoineCarpentier, who in 2017 completed the Transat over the same route in 17 days, 10 hours, 44 minutes and 15 seconds, Crédit Mutuel only needed to finish six hours early. And that's despite the weather conditions this year being less favourable than two years ago.
Crédit Mutuel's win was a victory for «dark horse».
The boat, with a new design by DavidRaison, inspired by the Mini class, was launched just 2 months before the start of Transat. No one could say for sure what to expect from her. Nevertheless, based on their observations during training and crew composition, some, like Leyton skipper Briton Sam Goodchild , included Crédit Mutuel among the favourites.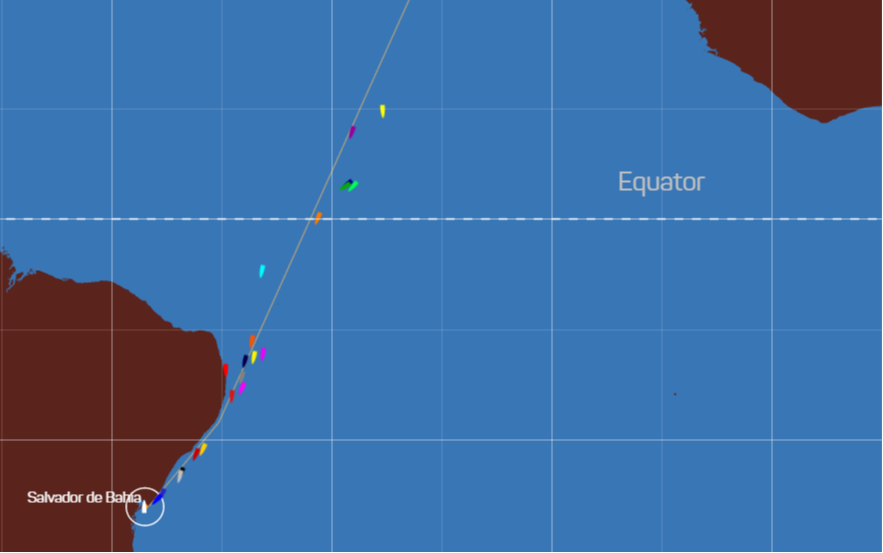 Goodchild himself, along with fellow Frenchman Fabien Delahaye, finished second in Brazil. Leyton was 8 hours and 22 minutes behind Crédit Mutuel.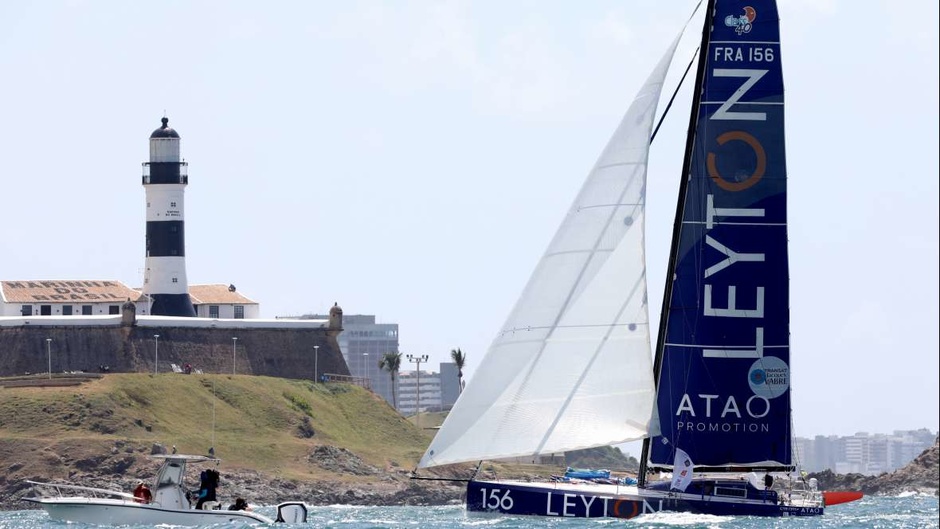 French Aïna Enfance & Avenir's AymericChappellier and PierreLeboucher finished the race third.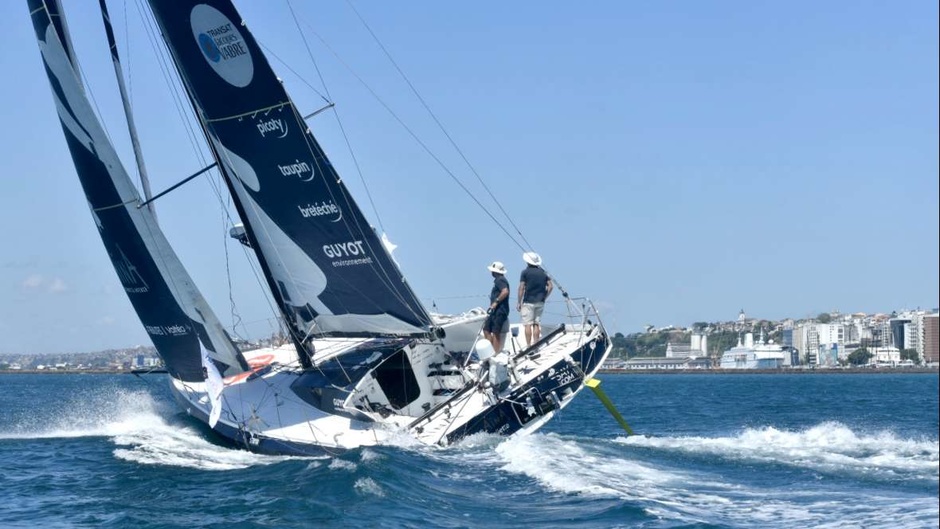 Their time is 18 days, 4 hours, 6 minutes and 45 seconds.