French yachtsman Francis Joyon's team has completed the second leg of the«Asian Tour» maxi-trimaran IDEC SPORT. In 12 days, 20 hours, 37 minutes and 56 seconds, the crew sailed from the island Mauritius to Ho Chi Minh City, Vietnam'slargest city . The crew started on November 21 and completed the crossing across the Indian Ocean and the South ChinaSea on the morning of December 4.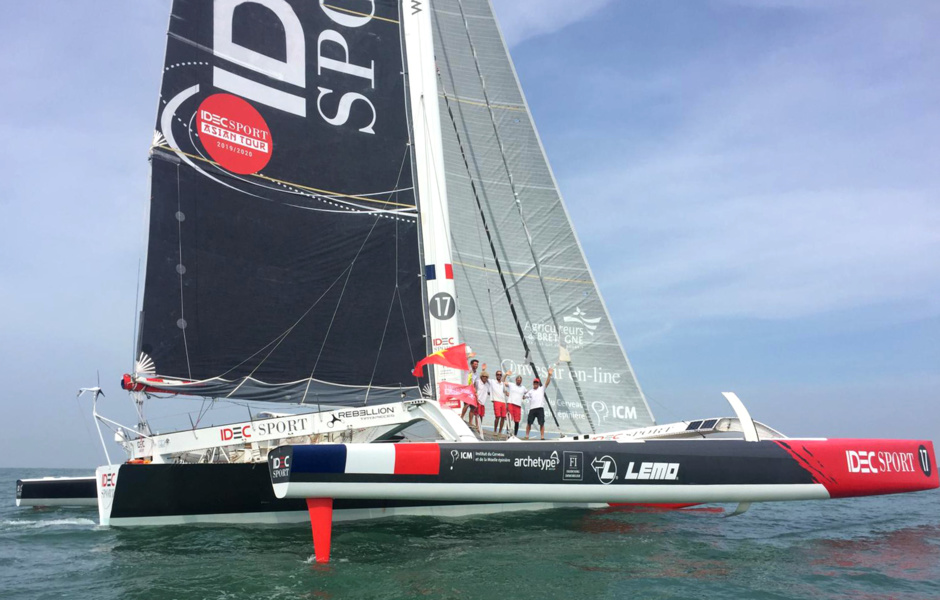 The route was expected to be about 4,000 nautical miles long. However, the weather did not allow the travelers to go directlynortheast across the Indian Ocean,and they moved rather more towards Australia and much farther south for quite some time. «As a result, this and other weather-related complications cost the team» an extra 1.4 thousand miles. The trimaran traveled almost 750 miles in 24 hours and then another 550 miles in three days.
Another problem for the crew was the heat in the region of Sumatra , atsome point quite unexpectedly replacing the cold breath of Antarctica .
According to Bertrand Delesne, a friend of Joyon's, it was impossible to sleep inside the trimaran - people felt like they were in an oven.
It was no better later, when during the last 500 miles in the South China Sea,3.6 meterwaves caused the IDEC SPORT to bump and roll in every direction.bumps in every direction and caused the crew on board to fly a few inches over their bunks as they tried to rest.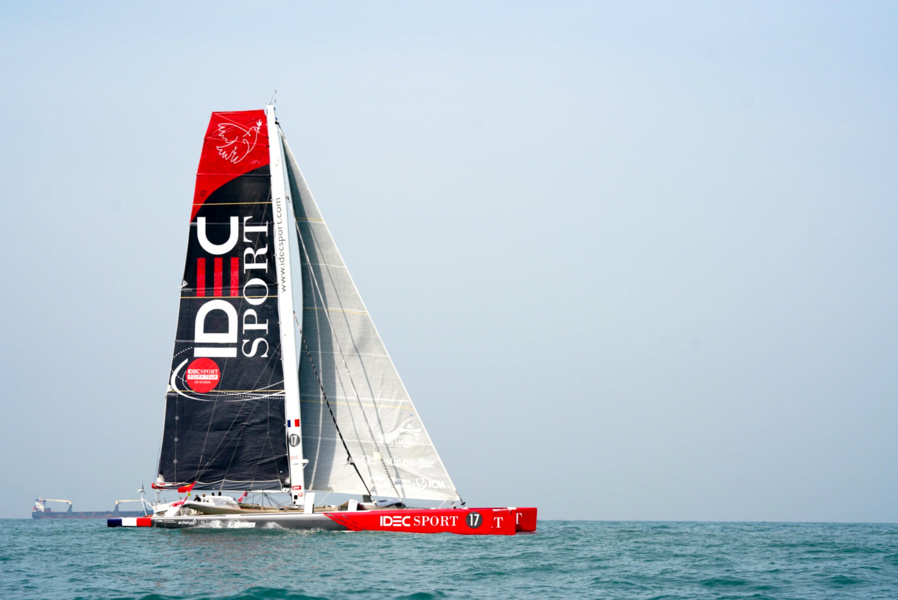 The next destination for IDEC SPORT will be China's Shenzhen . This will be the third leg of Juillon's journey from France to China and back, beginning on October 19. Each of the four legs was scheduled to set a speed record, two of which (on the second and third stages) were to be recorded for the first time.
Despite the rather different route IDEC SPORT took to Vietnam, the team's time still counted. According to Joillon, the team expected it to be around 14-16 days, so everyone is very happy with the result of less than 13 days.