The first half of December was very successful for Russian yachtsmen. At three international regattas in J/70, «Dragon»and Melges 20 classes the teams collected a full set of medals intwo weeks: two gold, silver and bronze.
Sergey Dobrovolsky's Amaiz crew was the first on the podium. The second round of J/70 Monaco Sportboats Winter Series was held in Monaco from 6th till 8th of December. To be more precise, four races took place only on December 8. Before that, two days in a row low winds that constantly changed directions forced the referees to cancel the starts.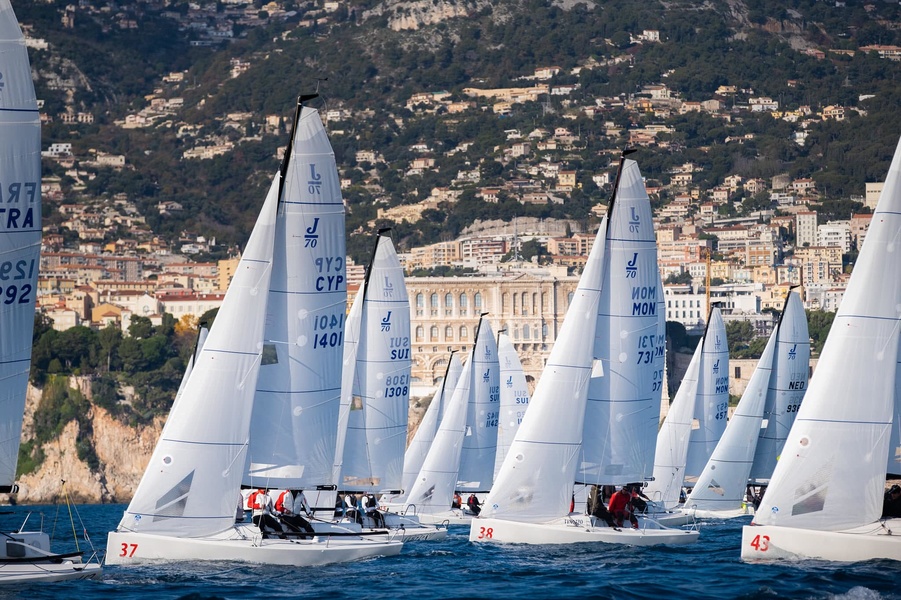 Amaiz took third place among 38 crews taking part in the race. 6 other Russian speaking teams are placed on 7th, 17th, 21st, 22nd, 31st and 33rd places.
At the end of the next week, from December 13 to 15 the Puerto Portals Dragon Winter Series and the Melges 20 Miami Winter Series were held at the same time in Mallorca and Miami.
In Puerto Portals, at the «Dragon class regatta», as before the J/70 in Monaco, one day of racing had to be cancelled. However, the reason for that was not calmness, but on the contrary, storm. During the remaining time, it was possible to hold 5 races in which 40 teams took part.DmitrySamokhin's Rocknrolla won one of these races and came second twice more.
This was enough to take first place at the stage with an advantage of 2 points.
«It's nice to finish the season or start a new one - depends on how you count - with a victory. Thanks to the rivals for the interesting races! » - Dmitry Samokhin commented on the result.
Three more Russian crews took places 7, 8 and 19 in the standings.
In Miami the leaders of the standings with the same amount of points were at once two Russian crews. And yet«Nika» of Vladimir Prosikhin finished the first stage of the series with gold, and Russian Bogatyrs of Igor Rytov with silver. Arrivals decided everything:«Nika» won two races out of eight, and«Bogatyrs»- only one. At the same time, Igor Rytov's crew came second and third three times, and Vladimir Prosikhin's team was second and third once.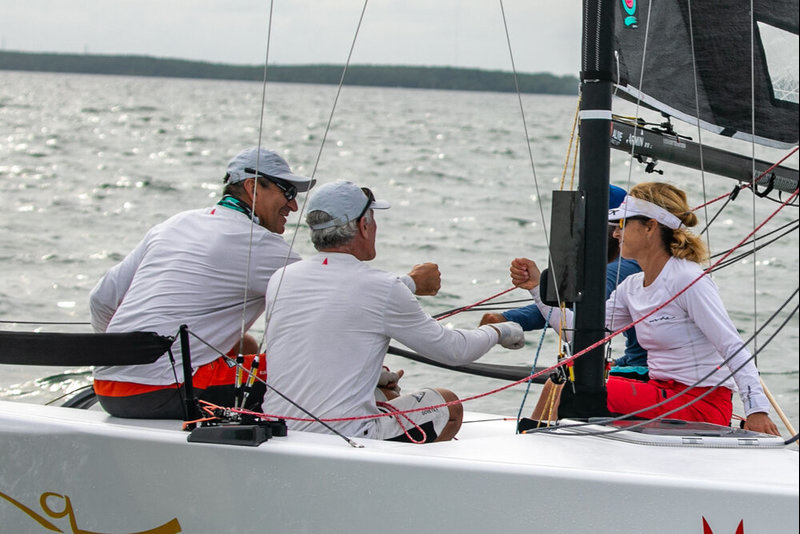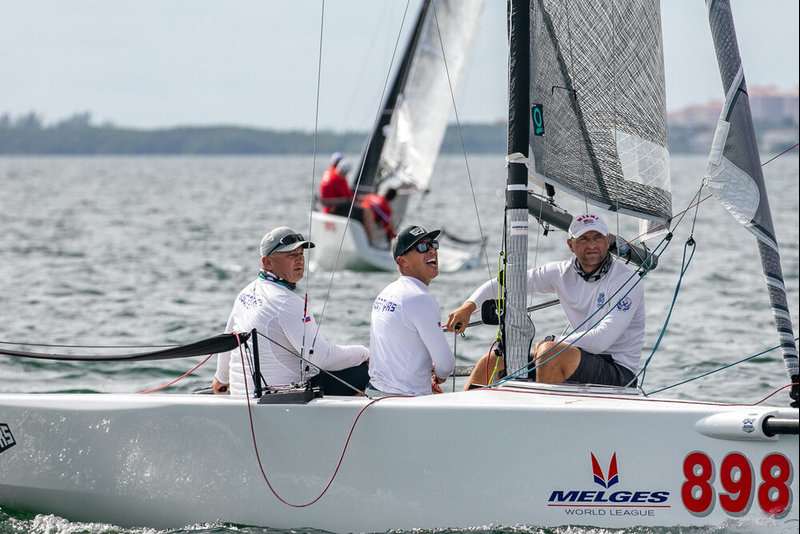 Nevertheless, the news that this time the winner was still«Nika», took the crew by surprise.
«We had already removed the mast when we were told that we had won. I wish we had such surprises more often! » - Vladimir Prosikhin laughed.
The opponents of the Russians were 12 teams.
The next rounds of J/70 Monaco Sportboats Winter Series and Puerto Portals Dragon Winter Series will be held in Monaco and Puerto Portals in parallel on January 17-19. And the participating Melges 20 Miami Winter Series teams will meet again February 7-9.