Pilot is a range of aluminium crossovers, combining the qualities of a roomy Explorer with the comfort and equipment of an ultra-modern yacht.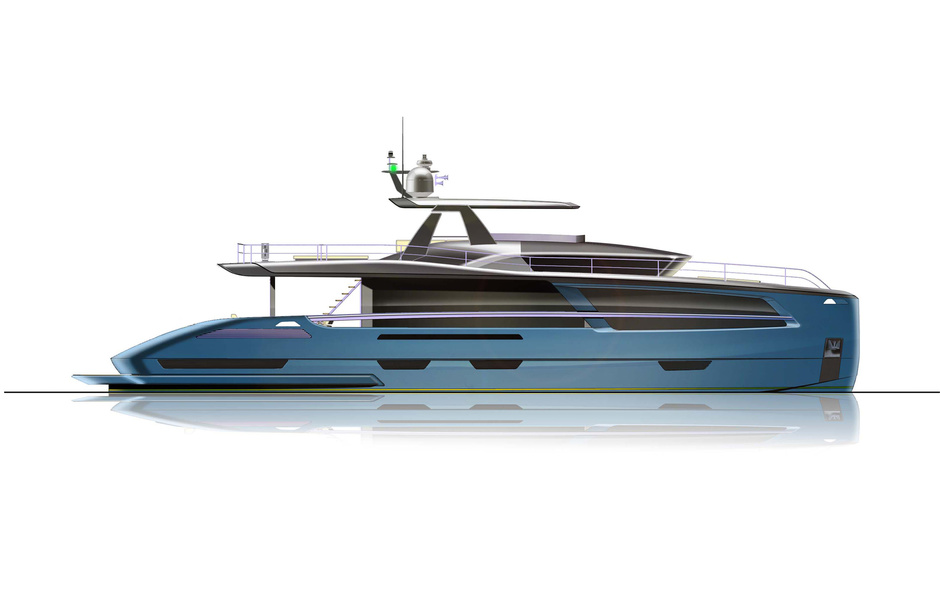 The design concept for the range has been drawn up by Cor D Rover, who has already collaborated with Wim Van der Valk for the BeachClub range for example , and the Pilot will be 23 metreslong. More detailed specifications have not yet been disclosed.
«The company describes these models as» the epitome of versatility.

An elevated captain's bridge will free up a lot of space in the covered part of the main deck. Specifically«will house the galley on the place of the» control station. The feeling of spaciousness will be maintained in the saloon, in part due to the huge, floor-to-ceiling windows.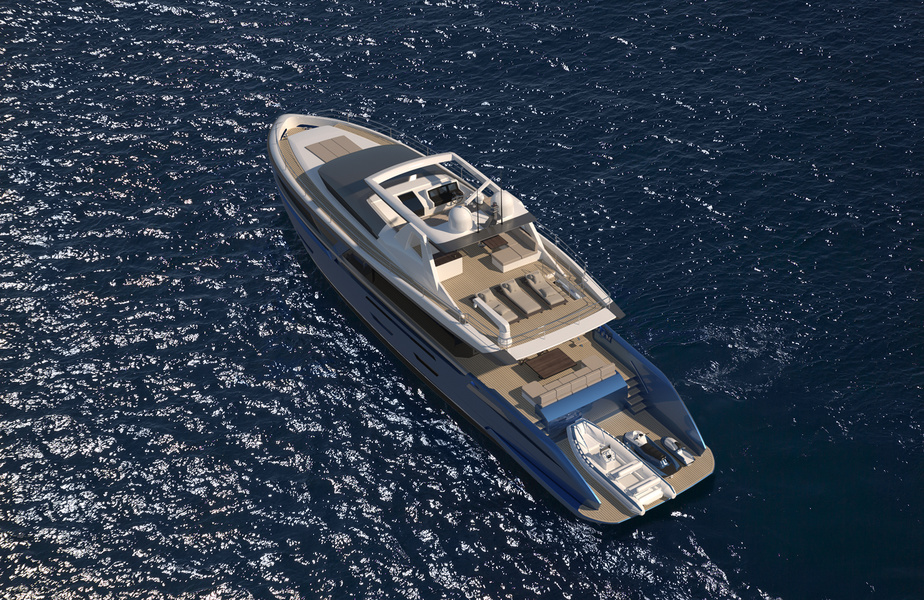 The open aft main deck will not be too crowded either, with a 4.9m-long enclosed swim platform offering enough space for lounging in the sun in beach club mode with a sundeck, or for the storage of tenders, scooters and other water toys.
Flexible customization options will allow for considerable variation in the size of tenders and toys, main saloon and dining area in the tender. Owners can even accommodate a gymnasium aft of the boat if desired.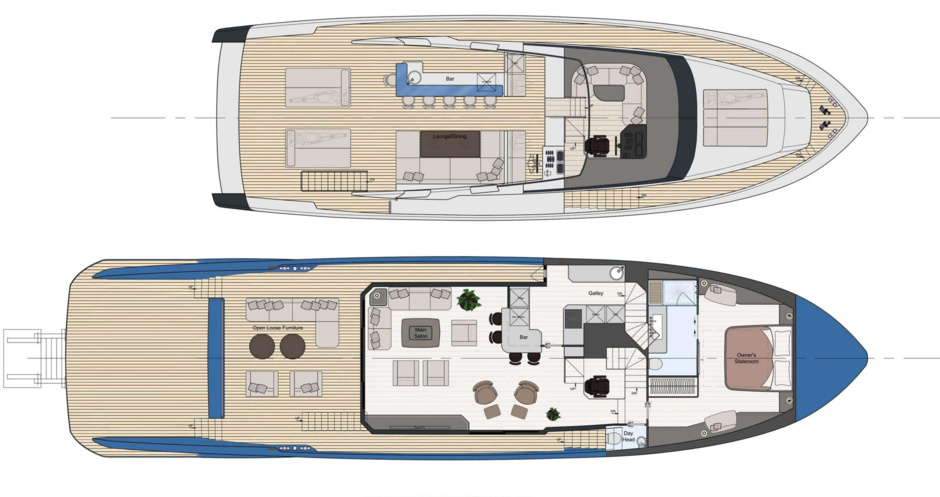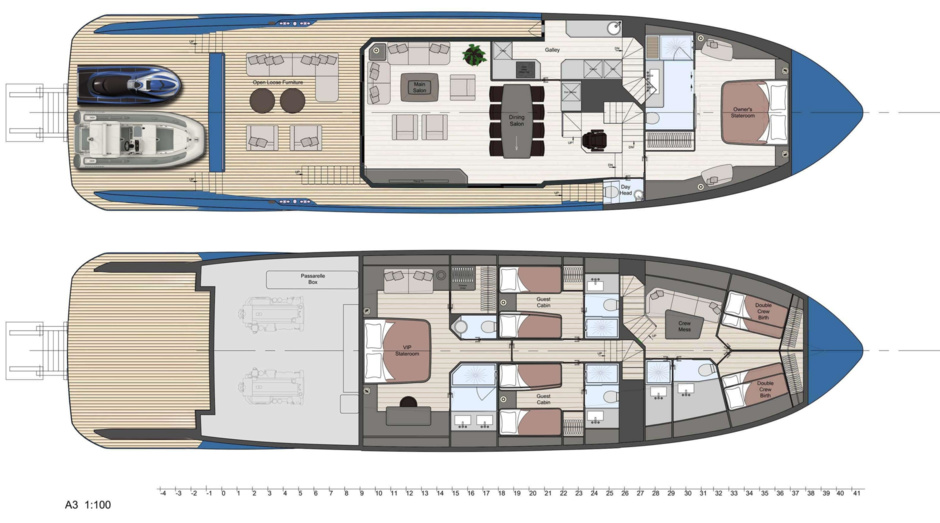 The forward portion of the main deck will be dedicated to a full-beam master suite with its own bathroom. This arrangement will afford the occupants not only a great view, but also some privacy.
The other guest cabins (a large VIP double that is comparable to the owners suite and two twin cabins, all with ensuite bathrooms) are situated in the central area of the lower deck. These are accessed by the same staircase that connects the bridge and flybridge. A separate staircase leads from the galley to the stateroom and two double crew cabins in the forward part of the lower deck.