Only a few days are left before the opening of Russia's only pavilion exhibition of yachts Moscow Boat Show. The doors of the exposition in the centre «Crocus Expo» open for visitors on Thursday, March 5.
Exploring boats and yachtsis the most obvious, but not the only thing the exhibition visitors can devote themselves to. The guests are also offered round tables, seminars, lectures and master classes.
March 6 and 7 are the busiest days of the business program. During these days serious meetings are planned, where lawyers, shipbuilders, representatives of the State Marine Inspectorate, Moscow Channel, National Skippers Association and members of the Russian Yachting Federation will discuss various aspects of the yachting industry. And March 8 will be probably the best day for the whole family to visit the exhibition.
For the whole family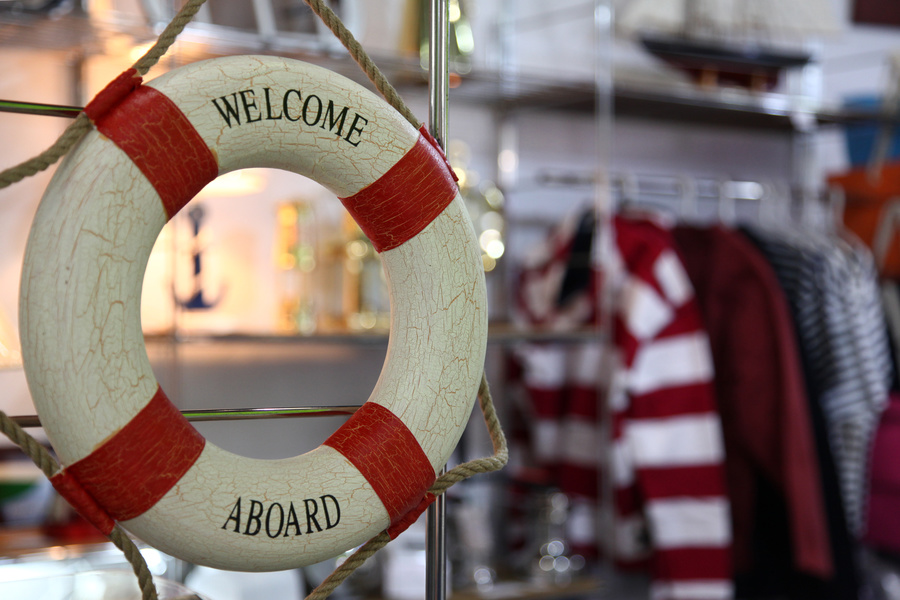 Races and test drives of children's dinghies «Optimist»in the special pool (every day).
Test drive and races of radio-controlled yachts (March 8)
Sapboard test drive and sap yoga(March 7 and 8)
Meeting with Mr. Vladislav Akimenko, merited master of sport, world champion, European champion, Olympic champion and presentation of sailing books (March 5)
Question-and-answer session with participation of members of Presidium of Moscow and Moscow Region Sailing Federations, famous yachtsmen, coaches and organizers (March 5)
Guests of the meeting will learn first-hand about trainingprograms in the capital and its nearest vicinities.
Yachting quest with prizes and surprises(March 6)
Board game about the sea journey(March 7, 8 and 9)
Young Mariners Academy(March 8)
Lectures«Defense of Moscow by sailors in November-December 1941» (March 6) and«Maritime landings of the Great Patriotic War 1941-1945» (March 7)
The lectures will be held byVsevolod Vaskov, member of military-historical club «Unknown Soldier». In addition, in the area of special exposition organized by the military-historical club «SOM» (Combined Maritime Team) guests will see the naval uniform and equipment of the Great Patriotic War period, weapon models and historical exhibits brought from expeditions to the battlefields.
Presentation of the Marine Art Club projects of Federation of Sailing of the Moscow region(March 8 and 9).
Lottery from the charter company«Above the rainbow» (March8)
Fashion show: Helen-Ocean, Musto, Aglae Michon Knitwear(March 8)
The catwalk will be set up next to the pool.
For boaters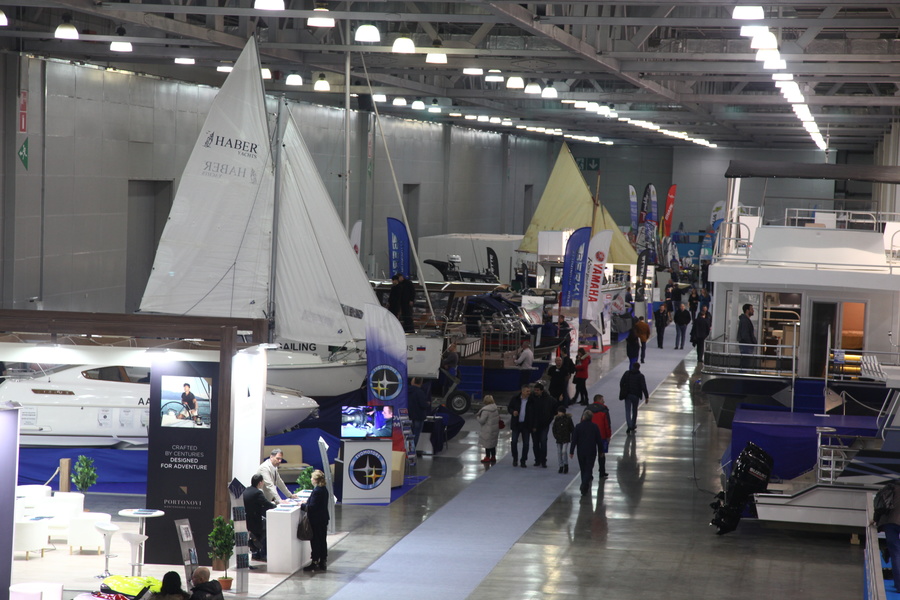 Round table «Popular inclusive yachting in Russia» (March 5)
Participants of the meeting will discuss goals and tasks, perspectives and opportunities and also financing sources for development of inclusive yachtingand water tourism in Russian regions.
Special attention during the discussion will be paid to the project «Equal Opportunity Yachting». In 2019, thanks to it, several regions have already held sailing master classes on inflatable sailing catamarans «Yarkat», and in the new season in the Moscow region on the base in the Yacht Club «Berezki» (settlement. In the new season in Moscow region on the base of yacht-club Beryozki (village Povedniki) it is planned to open inclusive sailing school.
It is also planned to raise the problem of training specialists and attracting volunteers to work with people with disabilities during the meeting.

The round table «Questions of safety of carrying out sailing competitions. Preparation for Navigation 2020».(March 8)
This meeting will be attended by representatives of the State Automobile Inspection Service and the Ministry of Emergency Situations, among others.
Lecture «New editions of yachtsmen training programs. Rules of safety of yachtsmen on water. Survival of a person at sea» (9 March).

The meeting is organized by the Federation of Sailing of the Moscow Region.
DSC radio training(March 7)
Alexey Panasenko, member of National Skippers Association (RAYS), will tell about the radio system Digital Selective Calling (DSC). This system is used on board of ships for distress signal transmission or communication request to ship or shore stations.
Report «Modern Realities of Yacht Registration in Foreign Jurisdictions (Features, Trends, Pitfalls)» (March 6)
Are you planning to register your boat abroad soon? Come and listen to the story of Inna Perelekhova, Head of Family Office O2 Consulting.
Aleksey Noskov, member of National Skippers Association, will share his experience.

For those who work in the yachting industry.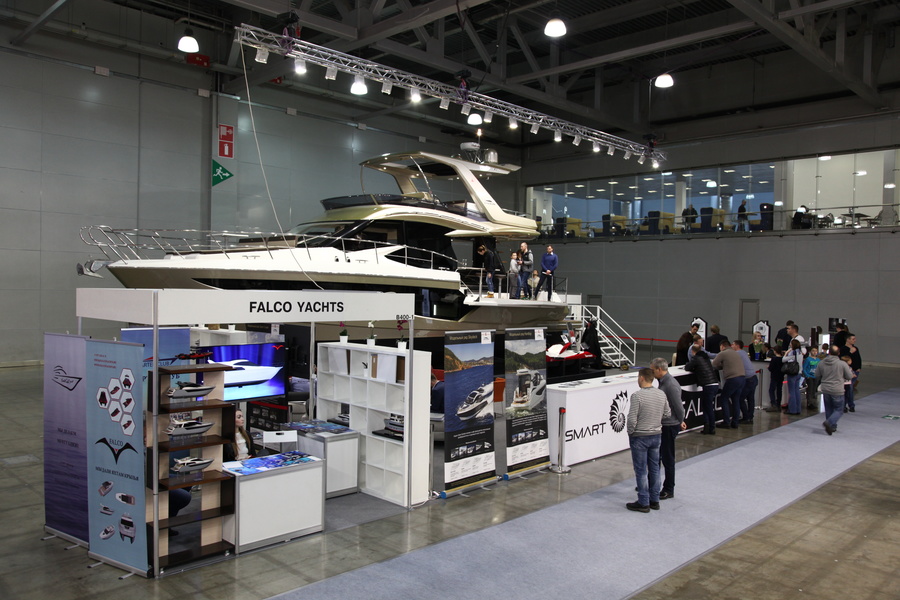 Report «Priority investment projects in the basin of the "Moskva Canal"» (March 6)
Vladimir Markin, Deputy Head for Investments and Development of FGBU «Moskva Canal» will address the audience.

Report «Organization of yacht marina business» (March 6).
Ilya Bushtukhin, sea lawyer, yacht captain, megayacht manager and yacht surveyor will share his experience

Master-class «Features of Artistic Design of Small Crafts of Various Purpose in Connection with their Functional Properties and Certification Requirements» (March 7)
Albert Nazarov is a ship engineer, Candidate of Engineering, FRINA, CEng, MSNAME, member of Union of Russian Designers, director of Albatross Marine Design. Master class participants will learn how to make ship design feasible and functional and take into account requirements of ship certification at the stage of ship architecture development.
«Sailing products promotion: boats (yachts), clothes, equipment, spare parts» (March 7)
The subtleties of PR in the sphere of yachting will be shared by AitaLuzgina, Project Director of Interium agency «» .
To specify the time of each event scheduled in the business and entertainment program, please visit theexhibition website.