Due to the widespread self-isolation regime due to the coronavirus , the opening of the summer regatta season in Russia has been postponed. While waiting for restrictions to be lifted, the country's largest organizer of sailing competitions, the National Sailing League (NSL) held its first virtual cup. It was attended by 96 yachtsmen of different ages.
«Each participant of the virtual regatta could represent his/her own team, but the prerequisite was participation in at least one previous National Sailing League stage», - the organizers say.
The NSL Virtual Cup regatta lasted for two days. The qualifying races on April 27th lasted for 7 hours, «which was a real challenge for competitors from the Far East». The best 10 competitors reached the final on April 28.
«The strongest fleet of the top 10 competitors went very tightly, the virtual races were no less exciting than the real ones. According to the participants, online simulators help sharpen tactical skills and develop quick reactions»," the NSL said.
The participants competed not only in the individual event, but also in the traditional regattas of the Superior and Premier Divisions.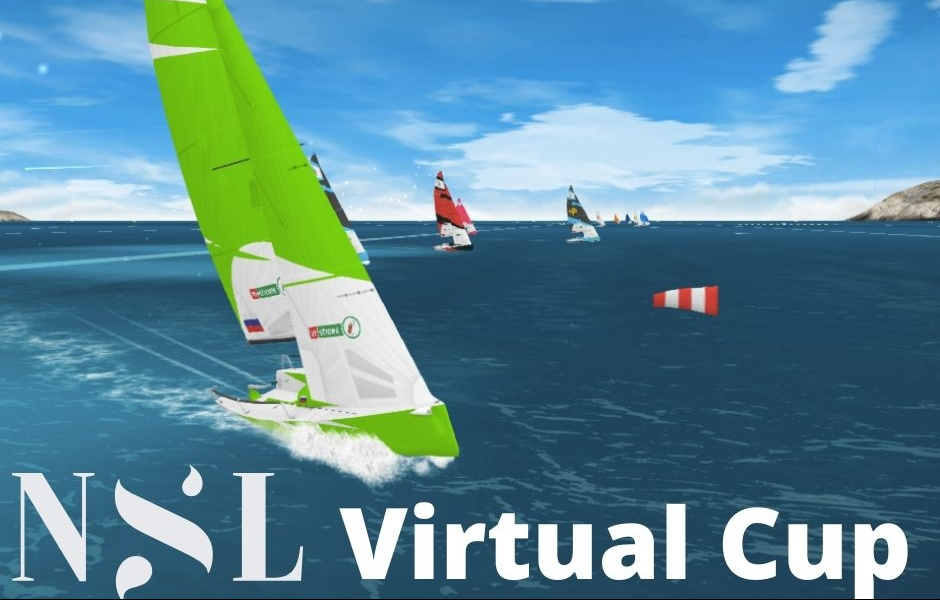 Alexey Voloshenko, Russia's national 49er class leader Ivan Zotov and Dmitry Tretyakov are among the top three in the individual competition.
In the High division, the winner was the 2019 champion crew - Chechen «Akhmat», represented online by Oleg Kuzmin. Matryoshka (IvanVolchkov) and RUS7(VitalyRozhkov) finished second and third.
In the premier division «gold» was won by ZIGZAG, this season's debutant team. Denis Kataev was one of the 10 finalists in the Cup. Another finalist, Andrey Ignatenko, won second place in the premier division for UGAR CREW. The team «Rosmorport» (Daniil Deyanov) closed the top three.
It is worth noting that the NSL Cup was not the only Russian online competition this week. The finals of«Runduk Cup regatta took place on April 29.».
The main feature of the competition was that for the first time races were organised in teams of 5 people.
There were 15 such crews competing for the Cup.
«Team race involves a confrontation between two 4x4 teams. The task of each team is to score less than 18 points by total arrivals. In case both teams gain 18 points each, the team that does not have the first arrival gets 1 point for the victory», - the organizers say.

You can see how the final of the regatta took place with your own eyes by watching the broadcast recording.