«Have you ever seen a racing» three-way with front-wheel drive??? No?! Neither have I! Not until now. However, in the corner of the fifth pavilion a small racing glider - a reverse three-pointed boat of an attractive maroon color - quite inconspicuously nestled. But the main characteristic of the boat is not the colour...
Uldis Atmats, a graduate of the Liepaja branch of
Riga Polytechnic Institute
, had been fond of aeromodelling and
water-engine
sports since his youth. In particular,
R-1000
glider racing with
Wartburg
engines. It had been a long-time dream of his to create a glider that would not go up on a wave or gust of wind.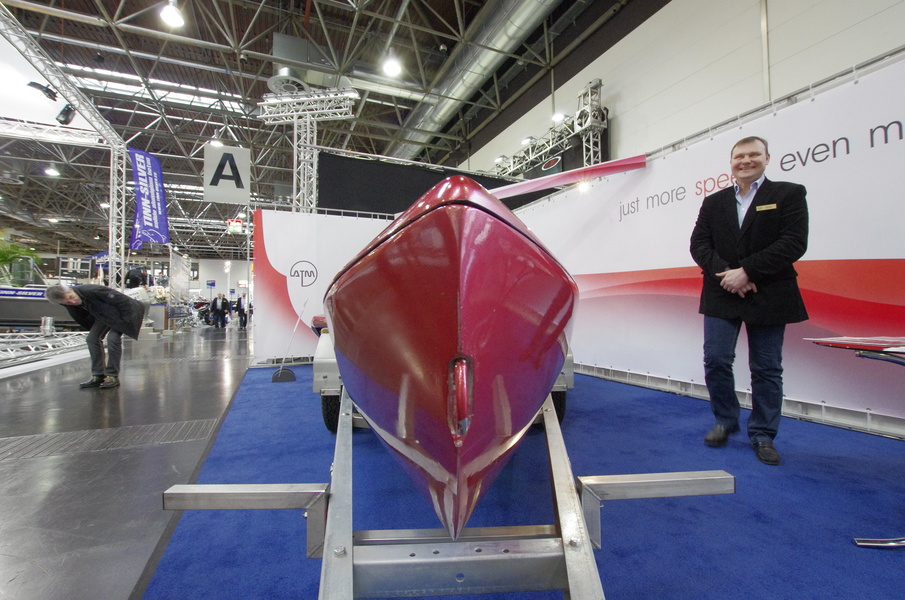 And here we have put an absolutely original idea into practice. Uldis put in a bow of the boat not an engine, but the screw (!), having placed it on a special skeg under the bottom. Nearby, there's a small rudder-float
, necessary to move the boat to the bow to make it easier to pass corners.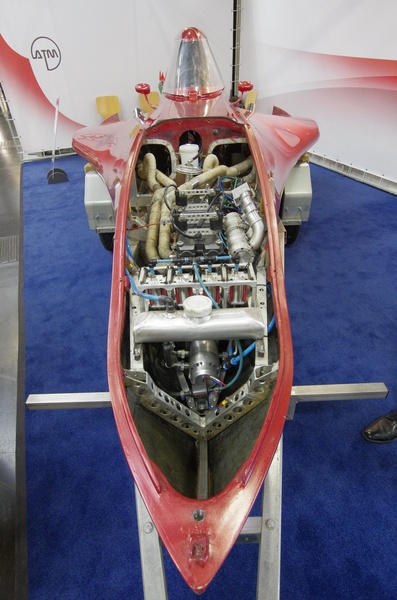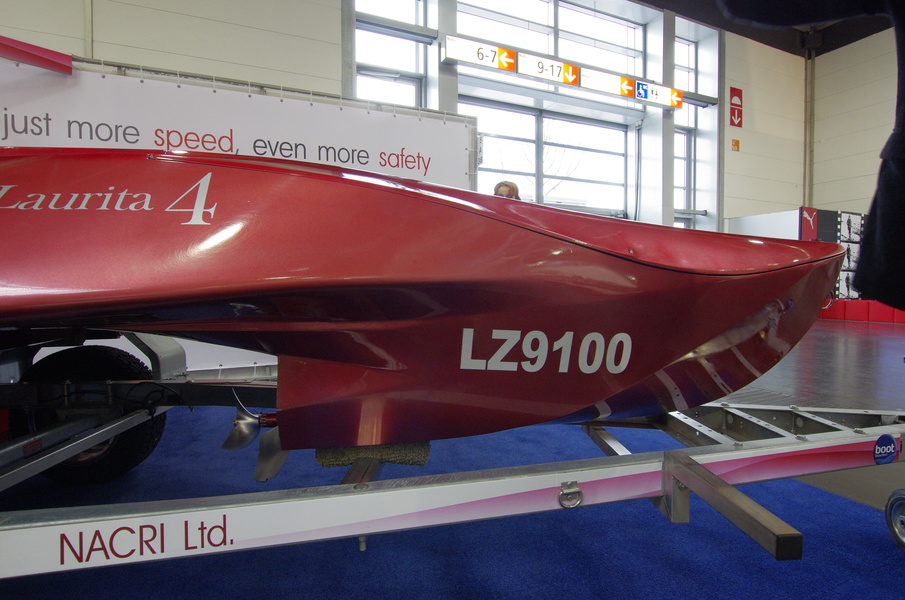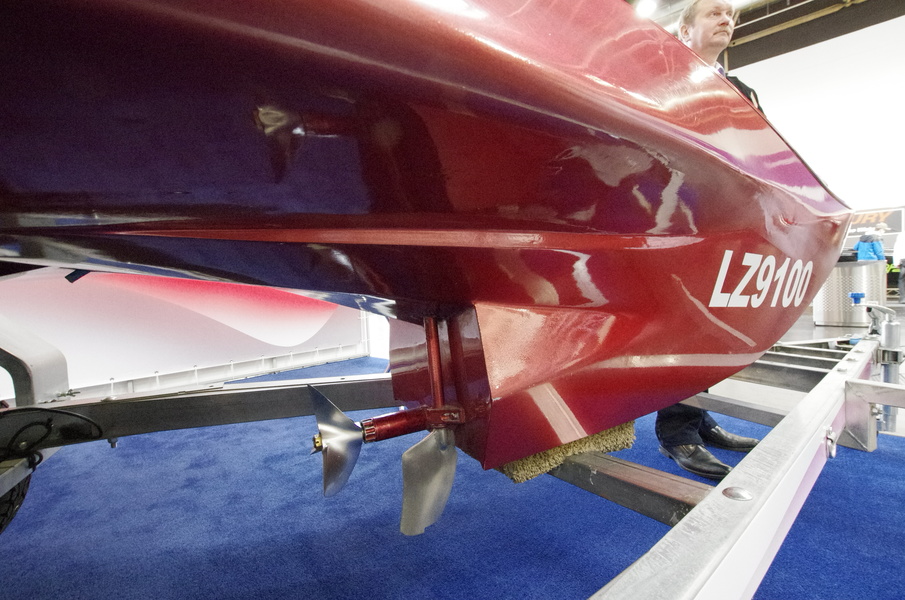 Now there is no more possibility of taking off and flipping over the bow - at the slightest attempt of the boat to raise the bow the propeller will come out of the water, after which the racing projectile will gently lower back down.
Isn't it a splendid idea? And it is already patented.
The main (aft) rudders of the racing machine also attracted attention - having an intricate cross-profile, they have a ventilated back edge: air escaping from special holes prevents cavitation.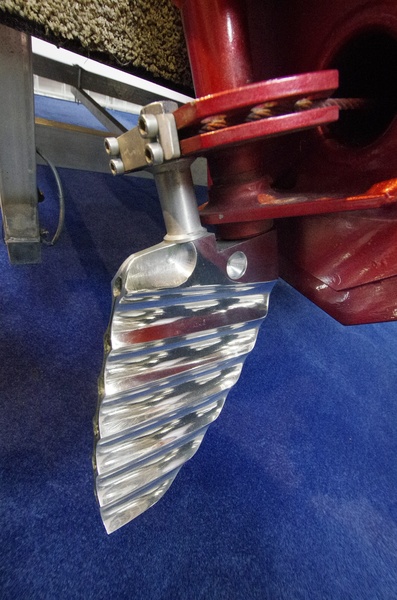 As usual, all ingenious things are not simple, but very simple. And it's strange that nobody has thought of such an idea before...