Greek designer Ira Petromanolaki set out to create a modern, minimalist concept for a fast motor yacht. The result is a handsome 40.5-meter boat with a sweeping profile and an enormous amount of glass.
Dozens of square metres of tinted glass provide excellent views from the six guest cabins spread across the lower and main decks. There are also two saloons, a formal dining area, a gymnasium and a beach club. Almost nothing is provided outside. That's why «sneakers», actually. Nike Air Jordan Yiddish, yeah.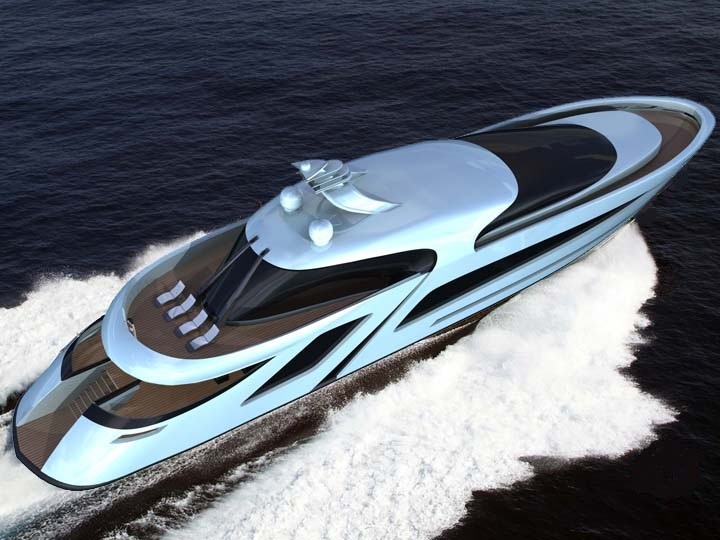 The boat is indeed beautiful - from some angles it looks simply carved out of a monolith - but that is her main trouble.
«
...Volka took a penknife out of his pants pocket in order to open the lid of the watch. But trying as he might, he could find no sign of a crevice where the knife blade could be stuck.
- They are made of a solid piece of gold! - the old man winked at him boastfully. - I am not one to give stuffed gold things.
- So they have nothing inside? - Volka exclaimed in disappointment.
- Is there
supposed to be
something
in
there
?
- the
old genie got worried
.»
For the sake of stylish design, the designer sacrificed open space on the decks. Aft of the bridge there is an area with sun loungers, and a central staircase takes you down to the water, to the bathing platform, and that's it.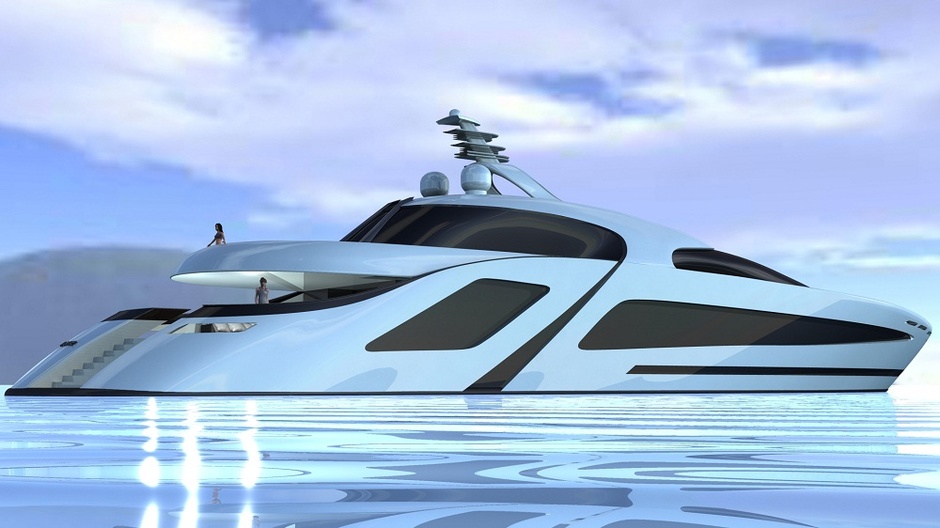 And to sit behind the glass in the air-conditioned coolness is, to the unsophisticated eye of the editors, more about the office than about the rest on the yacht. To justify such a slick profile, the boat - if it is to be built - will have to have really outstanding speed characteristics. Otherwise you get a classical case of design for the sake of design, which we have already made a mockery of more than once here.