The shipyard's futuristic Project One concept CMN continues to flesh out the details. The concept was first shown at the Abu Dhabi Yacht Show last year and we thought it was a very elegant and well-designed boat with a good eye for detail, but with a neat styling by CMN's own designers. The clear (in a good, geometric sense of the word), concise, «high-tech» profile is a fresh alternative to the ostentatious «sneakers» in all variations. Especially the editorial team likes steel coloured stripes on the fore part of the boat. We do not explain why.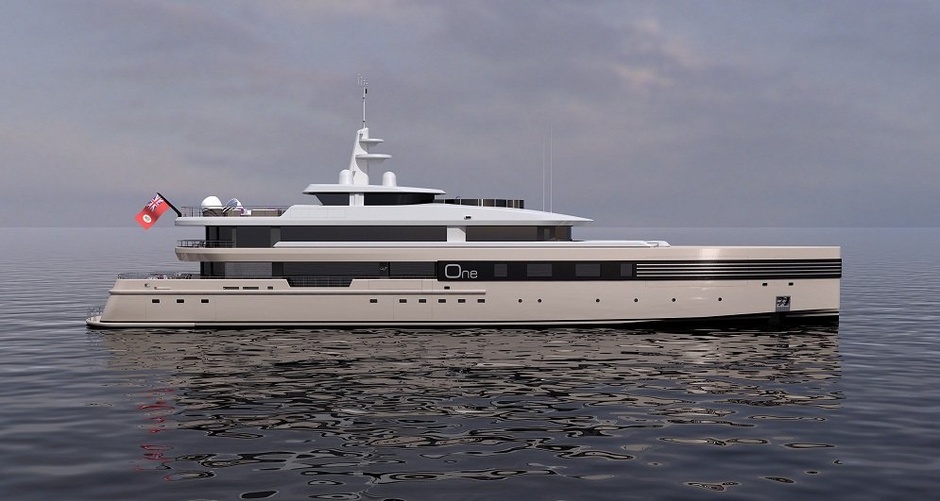 The long bow is occupied by a helipad, designed for a Eurocopter EC135. The layout is non-standard, with all four guest cabins located on the main deck, together with the saloon and dining area. The owner and his inner circle live separately on the upper deck - there is a master suite, owner's office and two VIP suites, the owner gets a private terrace with Jacuzzi.

The top deck is the last sundeck with sunbeds and... an 8m long swimming pool. I wonder if the water from it won't spill out when it swings. The amplitude at that height must be quite large...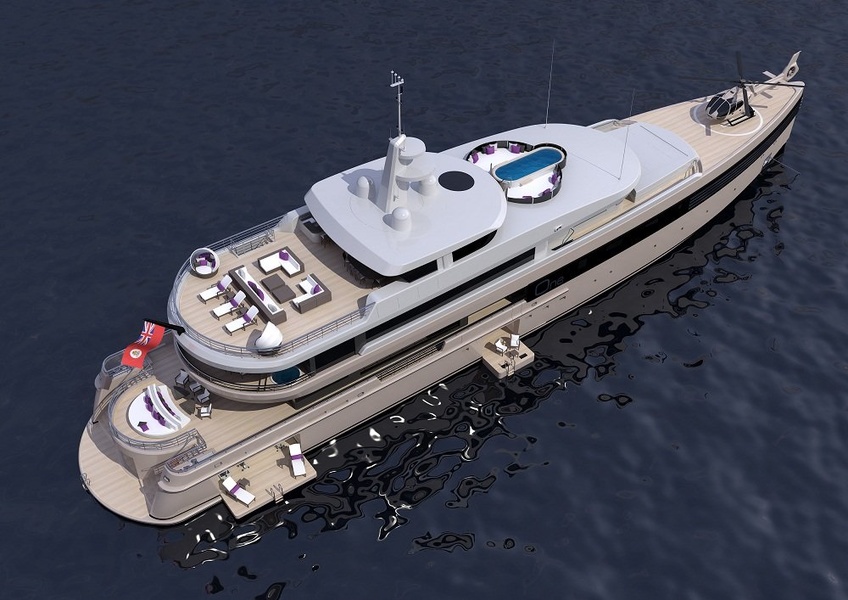 For more intimate contact with the sea, the yacht is equipped with folding balconies on boards and a huge beach club in the stern. No exact information is available on yacht sizes but the yard claims «the Project One's interior volume rivals that of much larger yachts measuring 70-75m». So what we have in front of us is a 55-60m «sharp gallic sense». CMN, in case anyone didn't know is a French shipyard, hailing from Cherbourg like the famous umbrellas.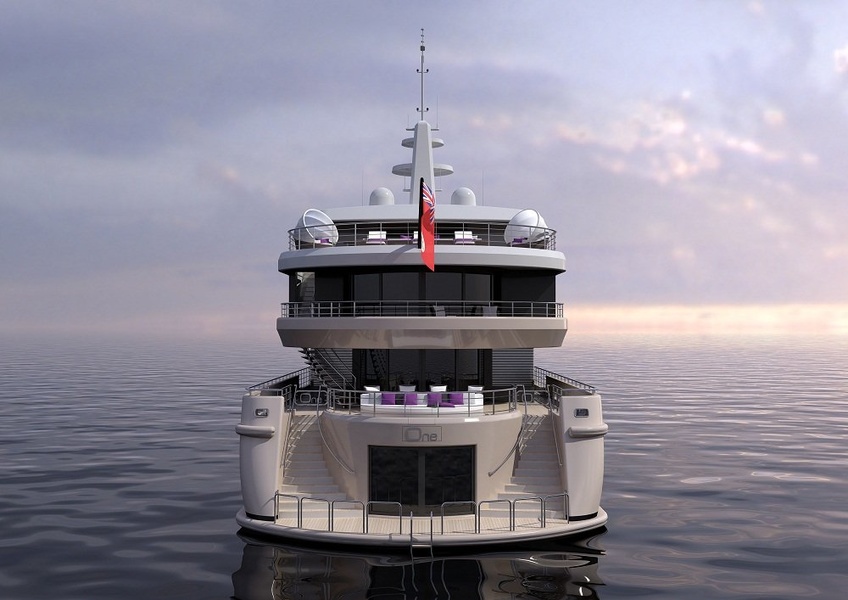 It can be hybrid propulsion system - no self-respecting concept could do without it nowadays. But paying tribute to the harsh reality, the authors have provided for a more traditional diesel-electric scheme.