The British Water Accident Investigation Unit announced on Wednesday, April 29, 2015 that the case of the Cheeki Rafiki yacht wreck has been closed.
As a reminder, the vessel was found with its keel torn off. The yacht capsized so quickly that the crew did not have time to react and use a life raft.
Experts considered it doubtful that the keel was broken as a result of a collision with an obstacle. As noted in the report, the place of attachment of the keel was repeatedly repaired, serious loads contributed to the loosening of bolts and the formation of leaks, and after some time to the fact that it blew off. The design features of the Beneteau First 40.7 did not allow to notice problems with the keel in time. Therefore, owners of these yachts and yachts of similar construction were advised to have their vessels inspected more often or to have them inspected by professionals.
Severe weather conditions and lack of crew preparedness could also lead to the rapid sinking of the yacht, so the committee separately recommended that yachtsmen going far from the shore should be concerned about improving their skills and become more familiar with the rules of conduct in case of emergencies.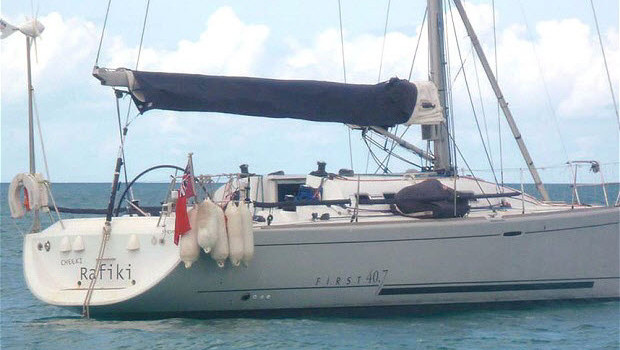 Recall that in May 2014, the Chiki Rafiki crew of four sailors was returning from the Antigua Sailing Week regatta. On Thursday, May 15, the vessel was spotted with a leak and the athletes changed course to reach the shore faster, but on Friday, communication with them was lost. A little later, on Sunday, a container ship reported it had spotted an overturned sailboat without a keel. When the boat was inspected, the sailors were not on board.
Thousands of people signed a petition asking authorities to keep the search going as long as possible. Unfortunately, even the long search did not help the missing yachtsmen to return home.