Yachts and boats are being sold in Moscow at a discount equal to the air temperature. Smart Yachts company promises to reduce prices on yachts and boats by as many percent as the thermometer shows on the day of sale.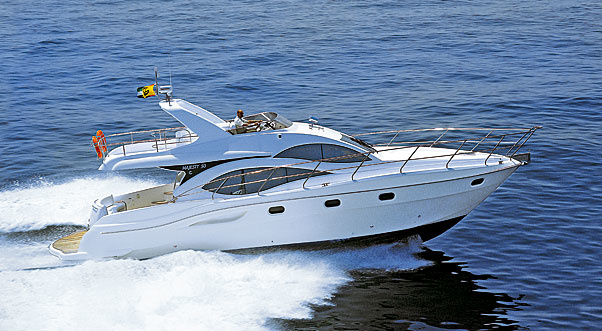 The offer is only valid on certain models. The largest is the 16-meter flybridge yacht Majesty 50. The other boats on the list are powerboats: two 5-metre powerboats from Campion, the 535 and 505, an 8-metre Cabalt A25 bowrider with a 300hp engine, the Formula 270 Sun Sport cabin cruisers and the Formula 300 cruiser.
Meteorologists forecast that in August the air in Moscow will get up to +27°C.
The action will last until August 31.
Smart Yachts is one of the leading yacht dealers in Russia in terms of the number of yachts and motor boats in stock and also the development of the regional network. The company has offices in Moscow, Sochi and Monaco and operates a yacht club near Moscow «Spartak».