The sailing yacht «Sibir», famous for its round-the-world voyage in 2013, will set sail for polar settlement Dickson, which is also called the capital of the Arctic.
The first of August was chosen the day of Omsk, which celebrated its 300 anniversary this year. From Omsk «Siberia» From Omsk sails to polar settlement Dickson which by the way also this summer will have a birthday - 100 years. The expedition will be headed by the experienced captain. Sergei Shcherbakov. The main participant will be accompanied by two more yachts from Omsk: «Zhemchuzhina» and «Druzhba».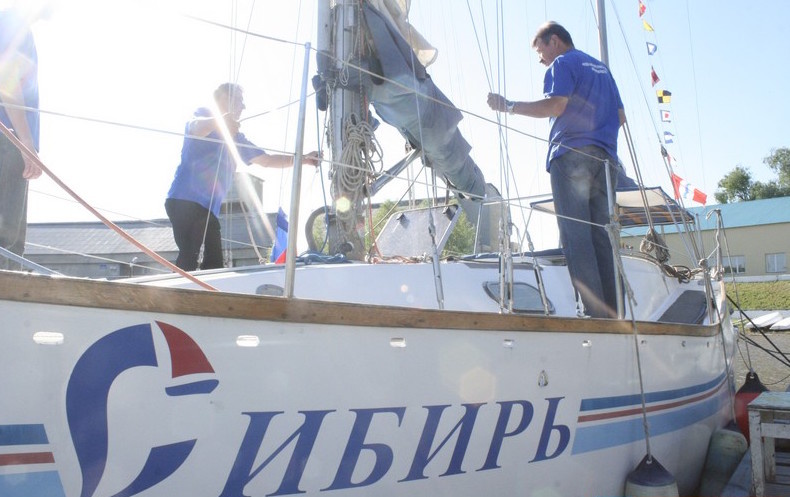 Preparation for the long voyage has been under way for a year: the engine has been repaired and the boat's diesel generator has been restored.
The expedition route is 8 thousand kilometers and will go along Irtysh, Ob, Gulf of Ob and Kara Sea. On its way to Dixon the northern regatta is also planning to visit Tobolsk, Khanty-Mansiysk and gasmen settlements of Yamburg and Sabetta.
By the end of summer when the team will reach the village of Dickson there should be no more ice on the water surface near the Arctic shores. But a piercing wind of 45 meters a minute will meet the crew. However, for the expedition members hardened in a round-the-world voyage, such weather hardships are not an obstacle to distant wanderings and desperate adventures.