The new tender by the British company Ocean 398, designed with the help of Dubois Naval Architects, is a combination of the idea of a classic pleasure boat from the 1960s and a high-tech inflatable boat(RIB).
This five and a half meter long wooden boat is the brainchild of Paul Mayers, the director of Ocean 398. Mayers dreamed of creating an elegant classic wooden pleasure boat in the Italian Riviera style but at the same time light, practical and modern.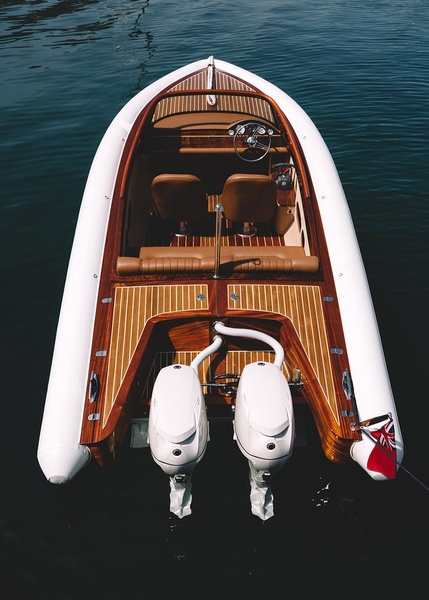 The Super 55 can reach speeds of up to 30 knots. Five-seater Super 55 is hydraulically powered, equipped with two Evinrude E-tec motors, each with 50 horsepower.
The hand-assembled boat is made with epoxy resin from several woods - mahogany and teak. Hypalon inflatable cylinders dilute the classic design with bright colors: cream, black, coffee and coral. The interior design features leather inserts that can be flesh-colored, cream, red, or black. The tender can also be customised to match the main yacht without any problems.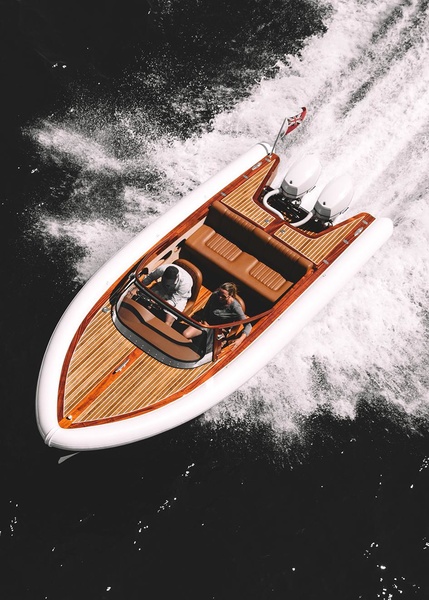 Clearly, Paul Meyers was inspired by the design of a classic car when designing the Super 55. For example, the elegant curve of the windscreen echoes the shape of the canonical windscreen of the Jaguar E-type, a model of the 1960s.