A photo of an 85-metre yacht from the is in the final stages of construction.
Judging by the photo, the Lurssen masters still have a lot of work to do. The project will probably be finished by 2017.
It is not yet known who will be the designer of «Sascha». The choice is rumoured to be between British designer Andrew Winch, who is known for his work on Phoenix 2, Ace and the 112m Palo Alto, and the famous Espen Oeino.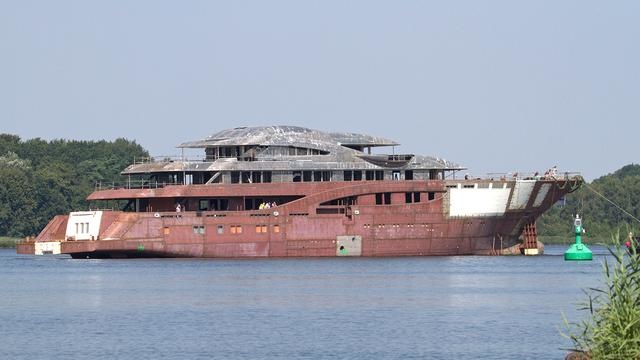 It is too early to speculate on the yacht's interior, but it is already clear that she will have a swimming pool and beach club. There will be a helicopter landing pad and two tender garages on the bow.
Despite her impressive length Sasha is by no means the largest project at the Lurssen Shipyard. She is 95m shy of Azzam, the largest yacht in the world.
In fact, there is a profession for superyacht hunters. For example, the photographer Julien Uber chases superyachts all over the French Riviera to make the cherished photo.