International Sailing Federation Director-General Peter Sowry has resigned after only five months in office. His resignation was announced by the ISAF Executive Committee.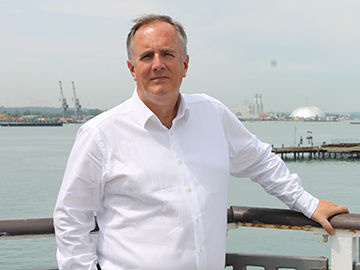 Prior to his appointment as head of the Federation on 1 July 2015, Sawrey was executive director of business process outsourcing and sales at Accenture, a management consulting, technology services and outsourcing company. After stepping down as CEO of ISAF, he intends to work in a field closer to his previous experience.
In a press release announcing Peter Sawrey's appointment ISAF President Carlo Croce said the decision to appoint him was not an easy one as the Federation «had several exceptional candidates».
«Peter has extensive business experience and has worked at the highest level with major companies around the world. The only thing that can argue with his vast knowledge of business processes is his immense love of sailing and this combination ensures that Peter will ably lead the Federation forward»," Croce said at the time.
ISAF faces many challenges as it prepares to host the Rio 2016 Olympic Games. Rio's water area is heavily polluted and efforts by the authorities are not enough to clean it up and make it suitable for international competitions in a short period of time. The Associated Press published another report on the environmental situation in Rio on Wednesday, saying that the Olympic waters are rife with pathogens not only near the shore, but also at a considerable distance from it.
The previous head of ISAF, Jerome Pels, retired in October 2014 after 17 years in office.