The famous Russian yachtsman and traveler Viktor Yazykov will open a racing school at Lazure Marina in Montenegro in 2016, Yacht Russia magazine reports. Students of the school will have the opportunity to practice on the unique yacht «Daughter of the Wind», built in 2007 according to Yazykov's drawings. The yacht is able to sail independently on any course relative to the wind without using the helmsman.
Yazykov plans to create a mono-fleet at school on the image and likeness of «Daughter of the Wind».
The yacht is currently in Montenegro, where measurements are being taken to create design documentation.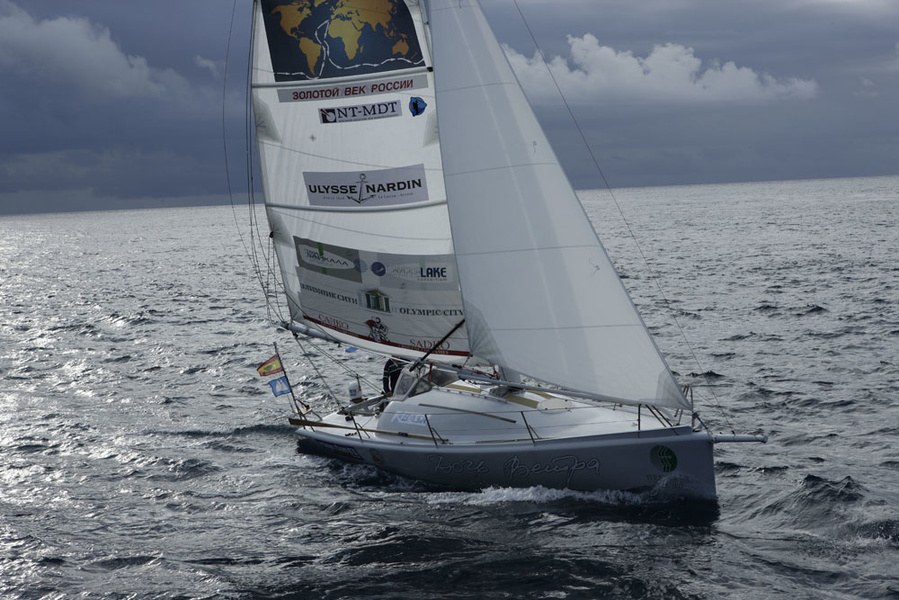 In 2018 Victor Yazikov is planning a round-the-world race for amateurs along the route Montenegro - Canary Islands - Barbados - Panama - Galapagos Islands - Fiji - Australia - island. Mauritius - South Africa - Canary Islands - Montenegro.
Viktor Yazikov took part in construction of the yacht «Fazisi» and sailed on her two stages of the Whitbread round-the-world race (now the Volvo Ocean Race). In 1998, he finished fourth in Around Alone, a 40' single round-the-world voyage on his personal design «Winds of Change», and in 2000, he finished second in the Transatlantic Singlehanded Race on the same yacht. He has crossed the Atlantic Ocean 10 times, the Pacific Ocean three times, and sailed solo around the world twice.