Berthon Brokerage has launched the Ghost stealth boat, whose hull shape allows it to remain invisible to radars.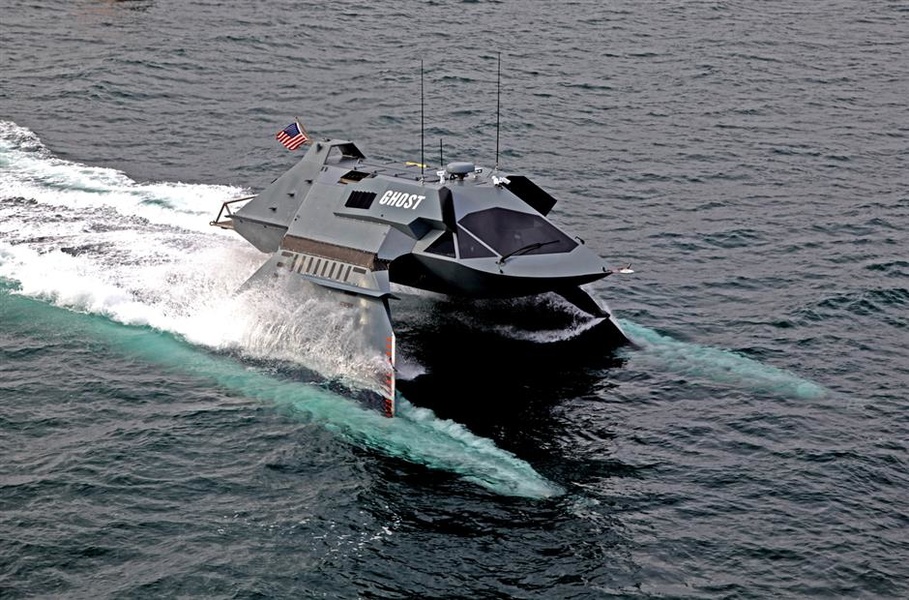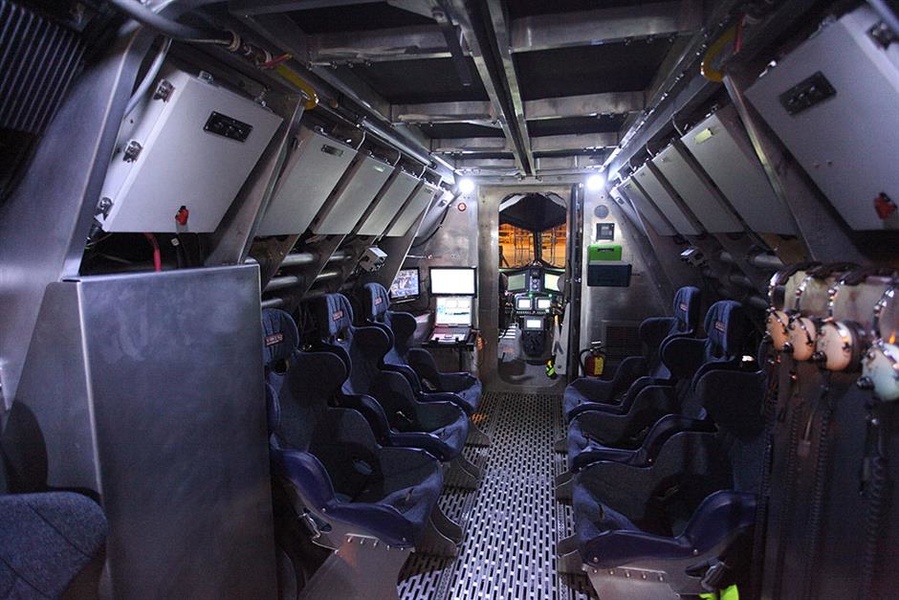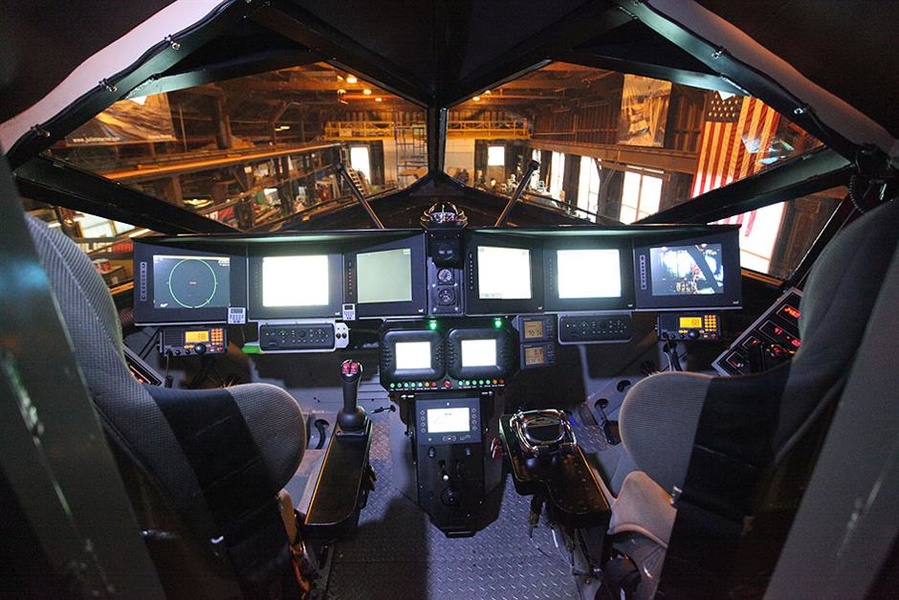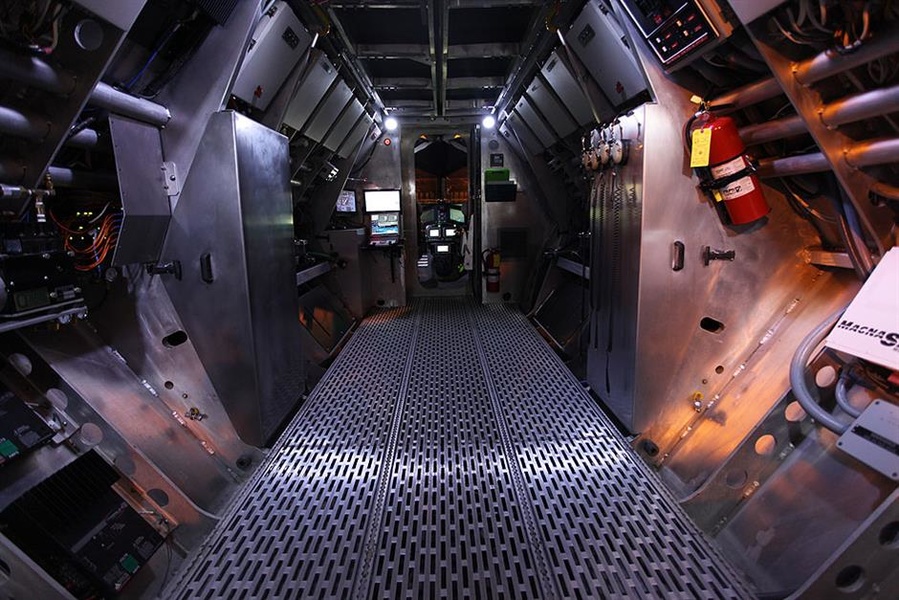 Ghost has already attracted the attention of the US Department of Defense, as well as military agencies of some other countries.
The ship was built in 2009 at Juliet Marine shipyard.» It is powered by twin Lycoming T53 gas turbines mounted at the ends of the twelve-foot high «wings, which elevate the main cockpit above the water. This hull shape ensures minimal shaking even in the harshest weather conditions. « The» wings can move up and down like a bird's, spreading out when parked or in shallow water.
«Ghost has such a smooth ride that you can sit back and sip your coffee peacefully through six-foot waves»," says Juliet Marine founder Gregory Sancoff.
The Ghost's top speed is 29 knots, yet the builders claim the boat can go as fast as 50 knots. High speeds are attainable due to the application of the cavitation effect: propellers are mounted on the ends of the tubes where the gas turbine engines are located, they blow air along «wings», creating a gas bubble around each tube, which reduces drag by a factor of 900.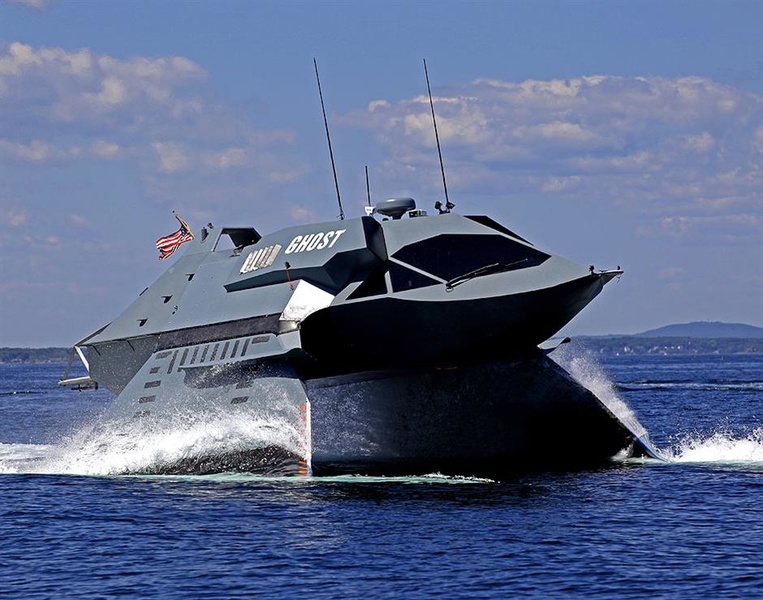 Ghost's 38-foot cockpit can accommodate 14 people.
The boat is currently moored in Portsmouth, Rhode Island, but comes with a trailer for transport elsewhere. Ghost is being offered for $7.5 million.