The Courier-Mail journalists discovered the yacht of former Russian Press Minister Mikhail Lesin in Brisbane, Australia. The 55-metre yacht Serenity was stranded at theRivergate marina and shipyard, where she was undergoing a refit.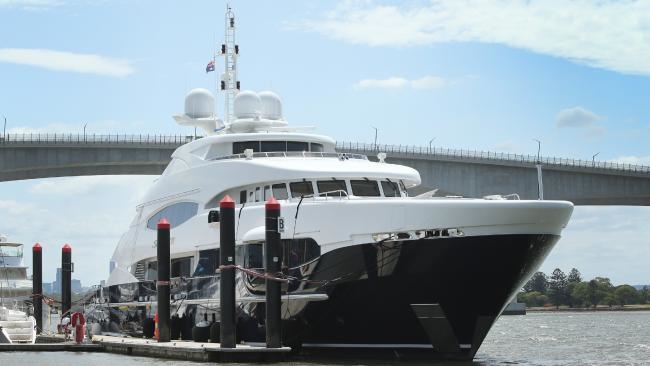 The yacht was due to leave Brisbane a few days after Lesin's death, but due to legal proceedings relating to the deceased's assets, she was detained at the marina owned by Rivergate shipyard.
The yacht Serenity was built at Heesen Shipyard in 2012. She has a steel displacement hull and aluminum superstructure. At the time of her launch, Serenity was the largest displacement yacht ever built by a Dutch yard. She can accommodate up to 12 guests on cruises. At 10 knots she can travel 6,000 miles.
Her modern interior with classic references was designed by Frank Laupman of Omega Architects. The yacht features polished maple and 11 different types of marble including Kalakata marble, Iranian golden onyx, Botticino Fiorito and Brescia Paradiso.
The ceiling in the master suite, thanks to the glass and mirror decorations, resembles the sky with floating clouds.
Mikhail Lesin died on November 5 in the Dupont Circle Hotel in Washington at the age of 57. The official cause of death was a heart attack, but various conspiracy theories were circulating in the media. One is that Lesin's death was faked by the FBI as part of the witness protection program; another is that he was eliminated by the FSB for having divulged Russian state secrets to the American government. Last year, U.S. Senator Robin Wicker initiated an investigation into Lesin on suspicion of money laundering and corruption.