The yacht, initially known as Star Fish, is being rigged and will shortly go on sea trials before being handed over to her owner.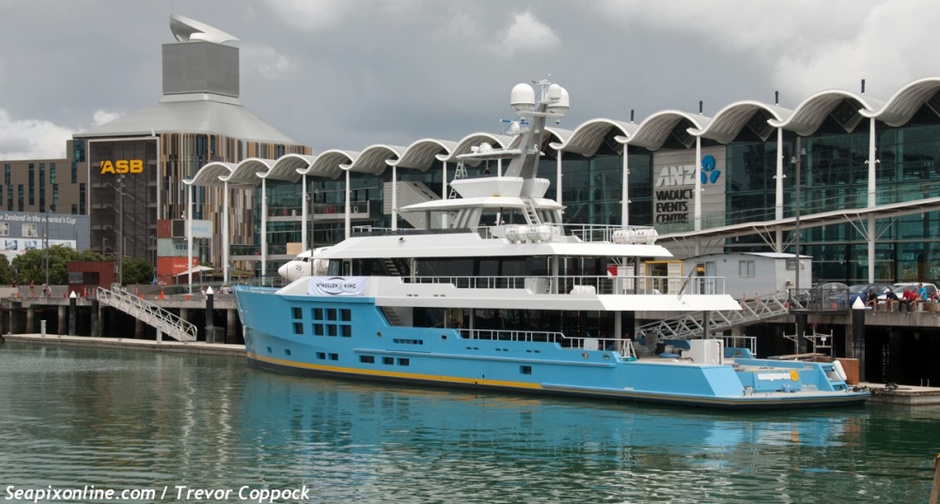 Star Fish's hull is painted blue with a bright yellow stripe along the waterline, making her very recognizable. Her interiors are designed with natural materials and contemporary styling. Floor-to-ceiling windows ensure plenty of natural light.
Light, airy interiors flow into wide relaxation areas on the exterior decks. Gardens have been created on the bridge deck and spacious hot tubs are provided on both the sun deck and the tank deck.
The Explorer accommodates up to 12 guests in five staterooms. It can travel 6,000 miles on a single tank.
McMullen&Wing began building the 50m Explorer back in 2010. She was an improved version of the yard's previous boat, the 45-meter Big Fish, launched the same year. The interior and exterior styling for both yachts was done by the same team under the direction of Gregory Marshall.

With only six months left until Star Fish's three-year production run was completed, the yacht suffered a major fire that caused extensive damage. The customer abandoned the vessel.
In 2014 McMullen&Wing found a new buyer and work resumed on Explorer. This year the yacht will finally be completed. Her new name remains a mystery for now.