Microsoft co-founder Paul Allen may lose his 92-metre yacht Tatoosh for damaging coral reefs in the Cayman Islands. According to the local legislation damage of coral reefs is qualified as a criminal offence and entails imprisonment, fines and confiscation of the vessel.
As media reports, in addition to confiscation of the yacht, Paul Allen and his crew can expect a fine of up to $600,000 and four years in prison.
Investigation into the incident still continues. According to preliminary data, Tattosh's anchor chain damaged 11 thousand square feet of coral reef. Paul Allen himself claims that the yacht's crew clearly followed the port authority's instructions when mooring the yacht. « When the crew was warned by a diver that Tattosh's anchor chain could damage the coral, its members promptly and willingly moved the yacht elsewhere», the Microsoft co-founder said in a statement.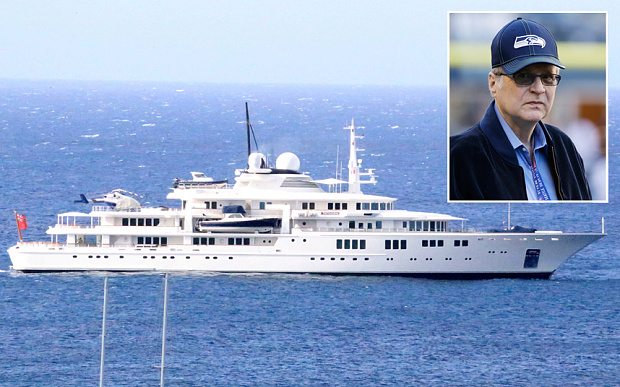 Megayacht Tattosh was built in 2000 at Nobiskrug shipyard in Germany for telecommunications tycoon Craig McCaw. She was bought by Paul Allen in 2001. The boat is the 49th largest in the world.
Her five decks have two helipads, a depth-adjustable pool, cinema, basketball court and recording studio.
Tatoosh can accommodate 20 guests and 30 crew members. In 2010 Paul Allen put Tatoosh on sale for $160 mln, but she was not sold after 4 years and was subsequently withdrawn.