An impossible project becomes reality: The London architect Jonathan Schwinge has found a project manager for his pyramid-shaped superyacht project. Marcel M üller from Inmainco Visionary Marine Management is the new project manager. Marcel has also previously worked for Rolls Royce and racing yacht builder Green Marine so his name really adds weight to the project.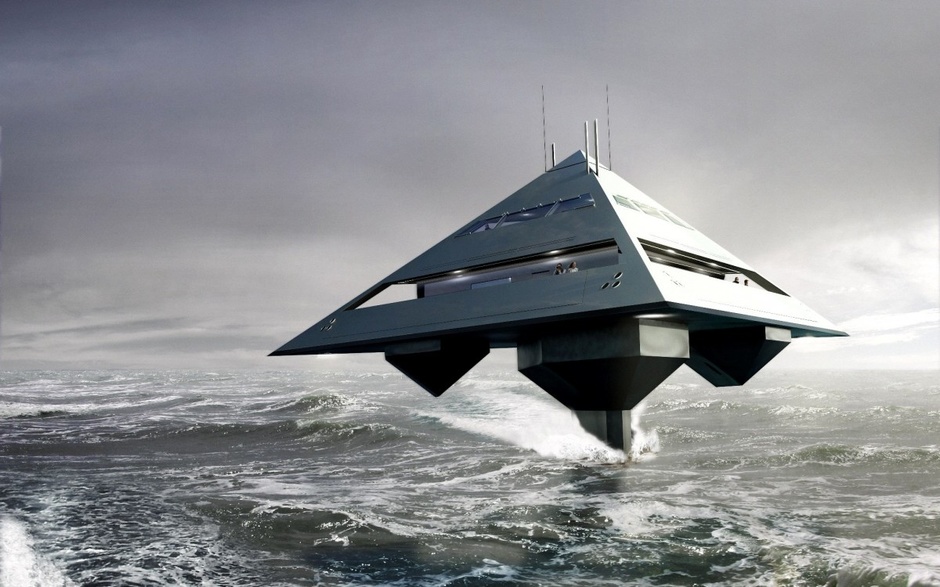 The concept for this extraordinary superyacht emerged in 2010.
Entitled
Tetrahedron Super Yacht
, it is a submerged trimaran type hull with a pyramid shaped superstructure that rises into the water when the boat reaches 15 knots.
«At 38 knots, the yacht is in free-float mode». The range in this mode is 3,000 miles.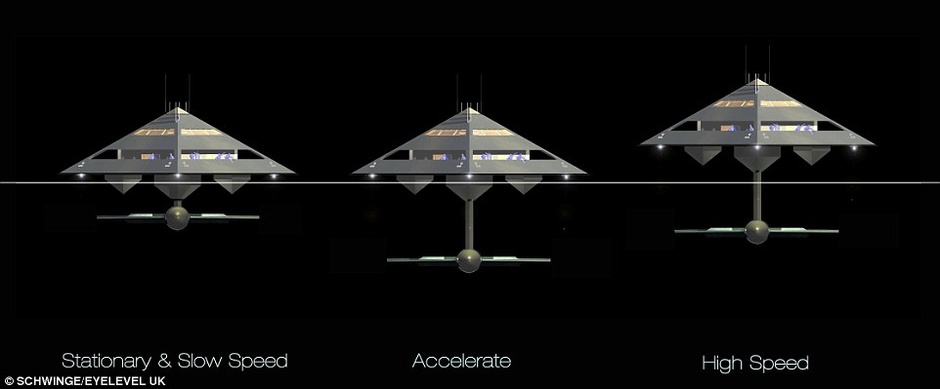 The superstructure material of «Superyacht Tetrahedra» is expected to be carbon fibre and the hull will be made of steel. She will be 21.6 metres long with a displacement of approximately 75 tonnes. The yacht has a passenger capacity of 6 passengers and four crew members.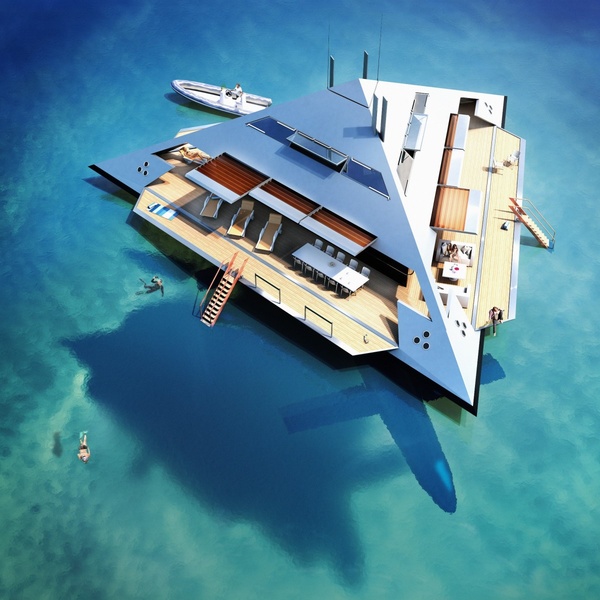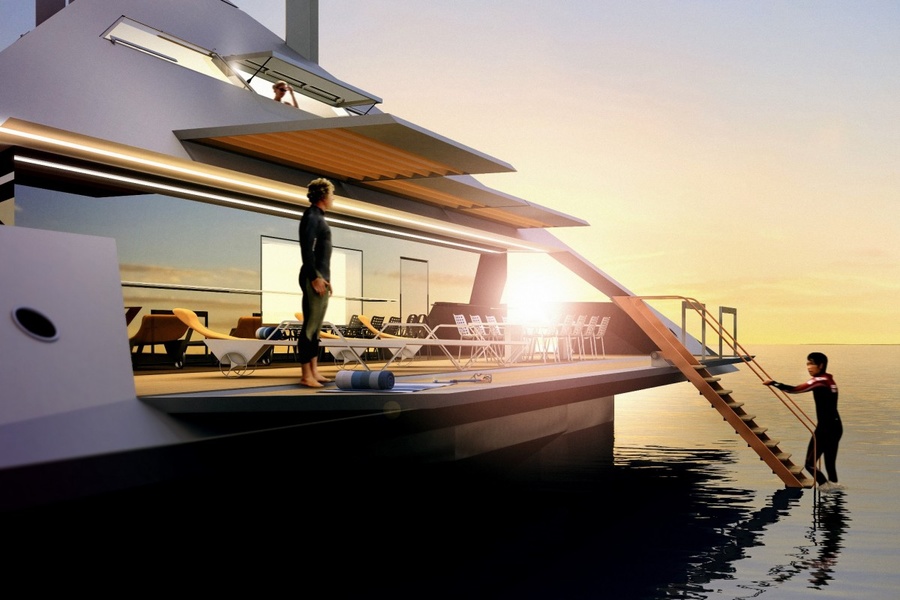 «The project is at an early stage of development," Jonathan Schwinge told Motor Boats and Yachting magazine. "Later we will have a prototype».
«In an interview to Forbes he also said that he is currently collaborating with», the specialists of which have already made some changes in the project by changing the shape of the hull to bat-like.