A new brand has emerged in the luxury cruising multihull market. BlackCat, founded by Australian yachtsman Mitch Booth, has already unveiled its first concept designed by renowned superyacht designer Malcolm McKeon.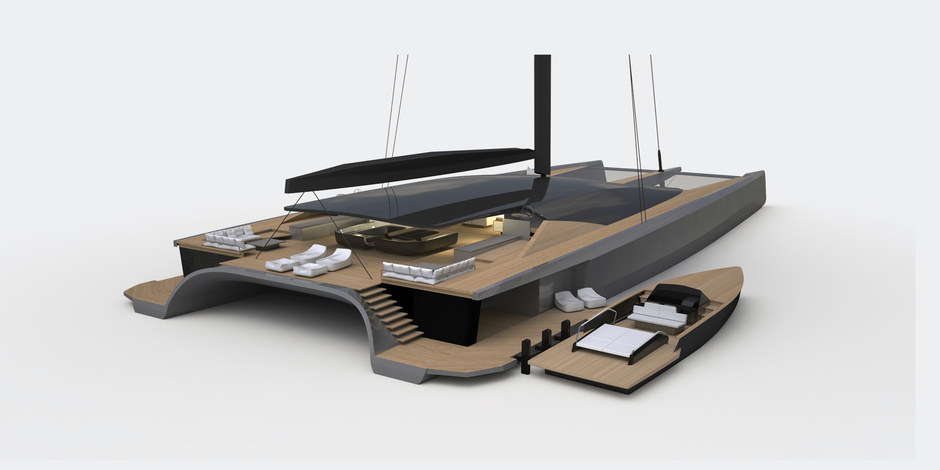 She is a 50-metre carbon fibre catamaran with an astonishing 340 square metres of interior space.
«Superyacht design will logically evolve towards catamarans,' believes Mitch Booth. 'The latter have many obvious advantages over monohulls: speed, space, low draft, comfort... The list goes on forever».
When built, the 50-meter BlackCat will be the largest catamaran in the world made entirely of carbon fiber. A generous use of glass in the superstructure will create a light, airy and natural-light interior. The shallow draft will allow mooring even in small harbors.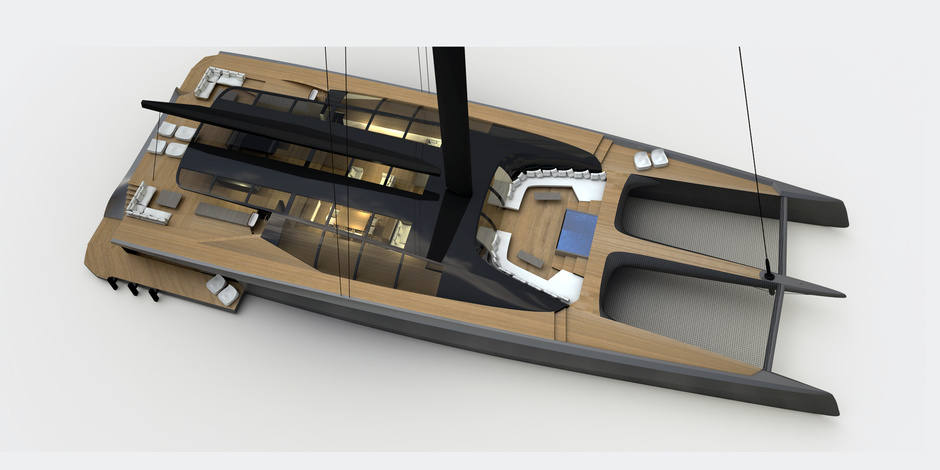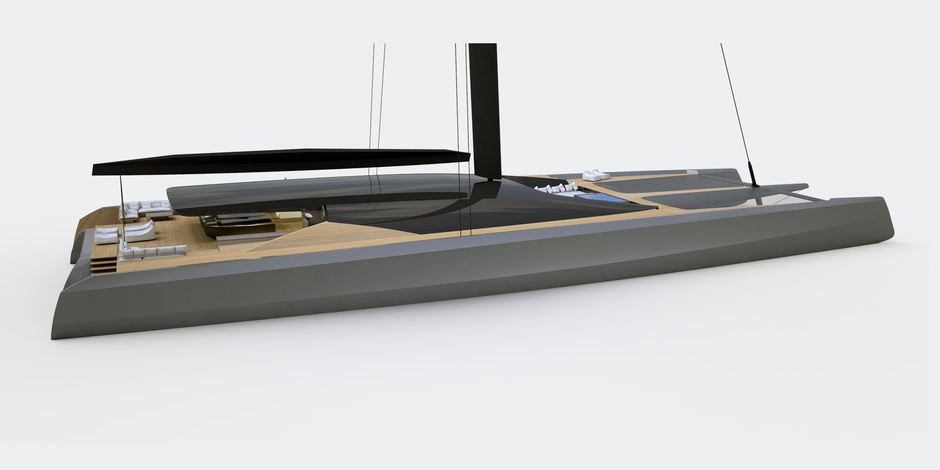 The boat is expected to be able to reach speeds of up to 30 knots. Low roll and pitch angles will ensure comfortable anchorage. Fuel consumption will be low due to lightness and low drag hull design.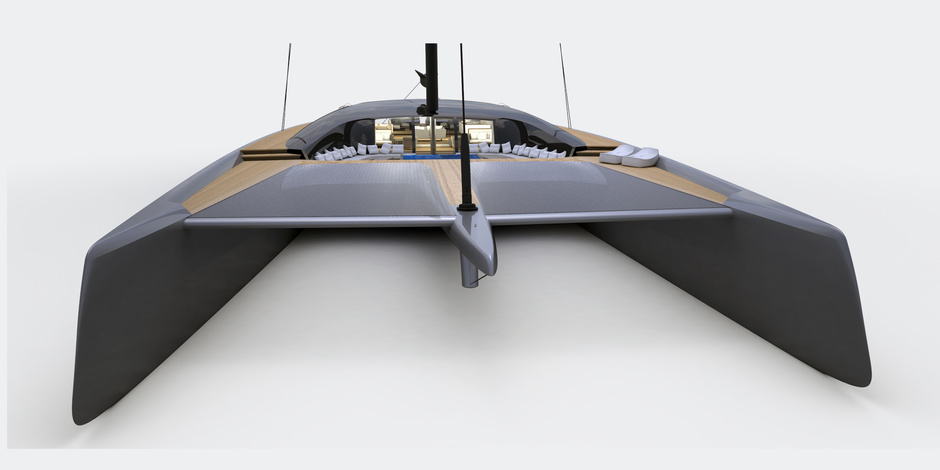 Mitch Booth is one of the creators of the Extreme 40. He told us about how this class was created last year in this interview.