The winner of the fifth round of the Louis Vuitton America's Cup World Series was Team New Zealand, led by Glenn Ashby. It is in first place with 52 points. The New Zealanders are followed by Oracle Team USA with 2 points gap. The gap between the two leaders increased to 8 points in the final table.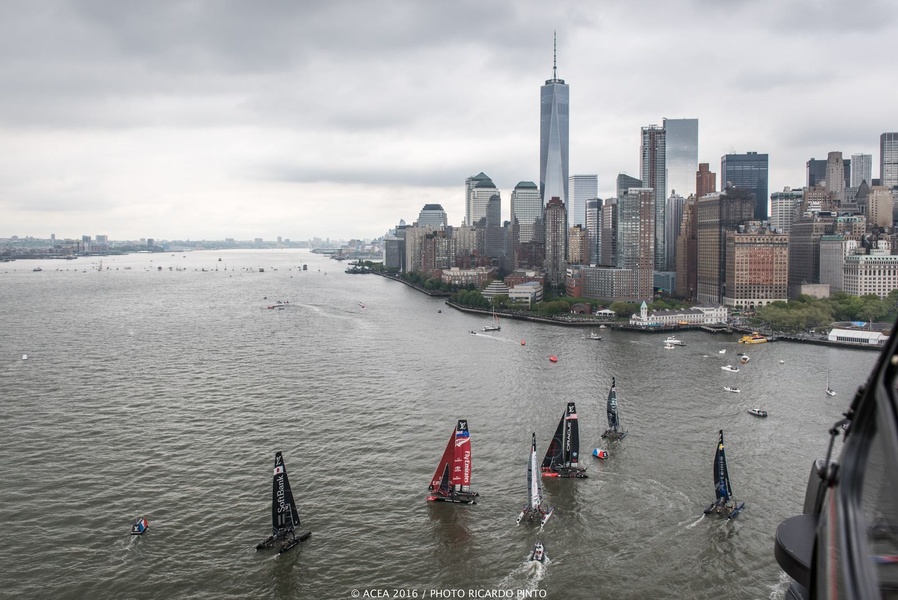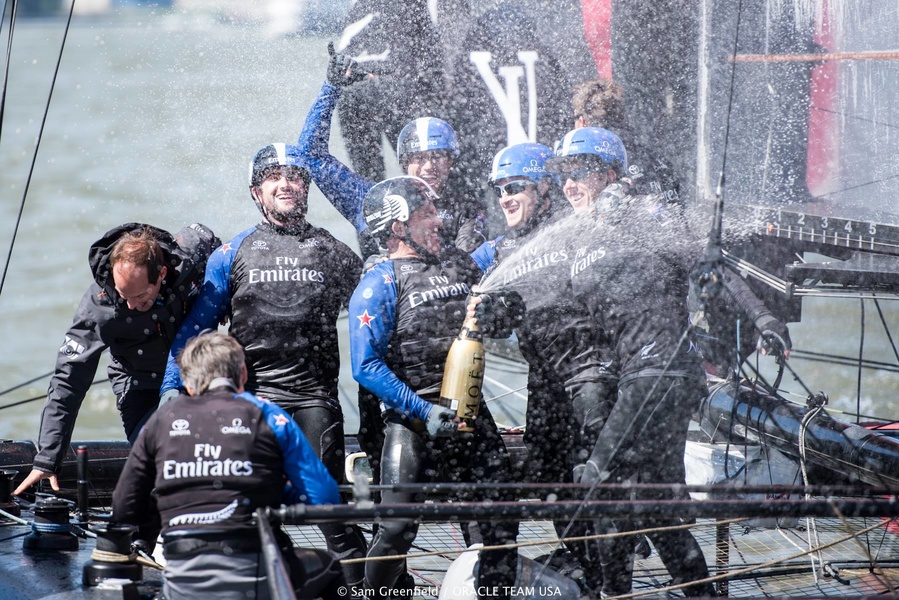 The New Zealanders won despite an unfortunate setback early in the third race when the anchor of the starting buoy caught the rudder pen of their catamaran and Blair Tuuk had to jump into the water to unhook the boat, which had proven immovable.
The buoy had made a hole in the hull on the port side and water slowly leaked in throughout the race.
The Kiwis were lucky in the penultimate race. They rounded the last mark in 5th place, 42 seconds behind the leaders, Soft Bank Team Japan. When all the crews stood upwind, the New Zealanders, on the contrary, went into the no-wind zone. As the course was perpendicular to the current, a number of teams went off course. Soft Bank Team Japan, Land Rover BAR and Groupama Team France were penalised. At this time Team New Zealand unexpectedly took the lead, catching winds of 16-20 knots.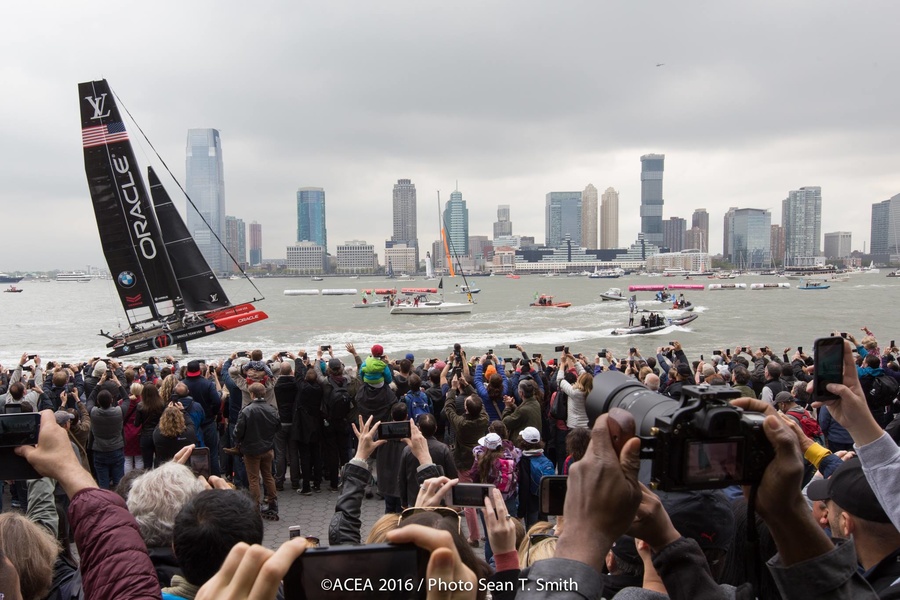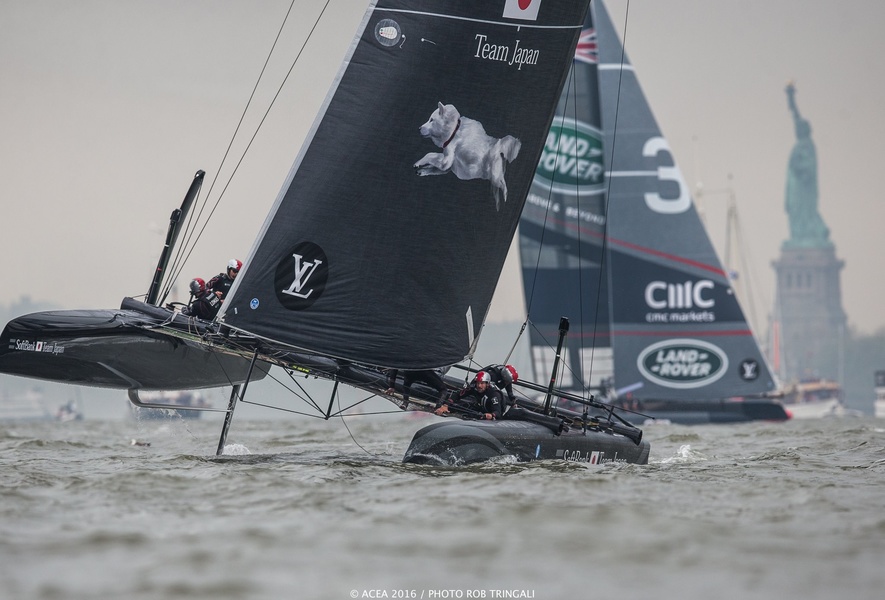 During the final race, the Americans had a chance to snatch the win: Jimmy Spithill's team won the start and were the first to round the first two marks. But the Japanese, led by Dean Barker, managed to beat the Oracle team. In the end the Americans finished second in the race and second for the whole stage.
Commenting on the race, Jimmy Spithill mentioned «crazy» weather conditions: the wind changed direction from west to north, and its speed varied from 5 to 20 knots.
100,000 spectators showed up to watch the «America's Cup» New York finals. The «America's Cup» was held in New York for the first time in a century.