Designer Andy Waugh has unveiled a design for a 130-metre superyacht, Epiphany.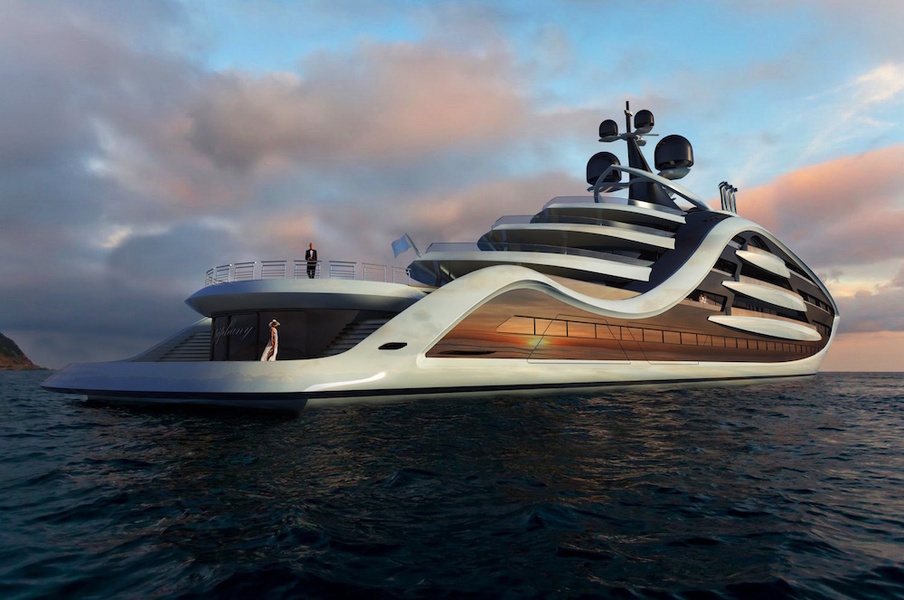 In designing Epiphany Waugh simplified the forms, using minimal lines and structures.
The bridge is surprisingly placed on the upper deck. The wing of the bridge bends downwards, maintaining the clean aesthetic of the rising bulwark.
Aft of the bridge is the owner's library and balcony overlooking the double height living room below on the owner's deck.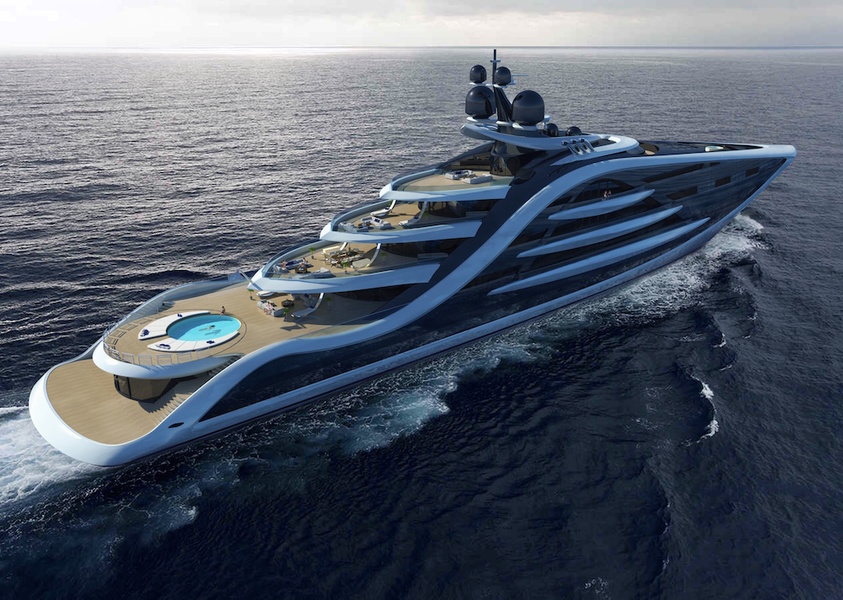 The rooms on the owner's deck boast high ceilings with skylights, providing the occupants with plenty of air and light. Forward on the deck is the lounge area with Jacuzzi, while aft there is a cinema and a spacious office center with space for the owner's personal assistants to conduct business on board.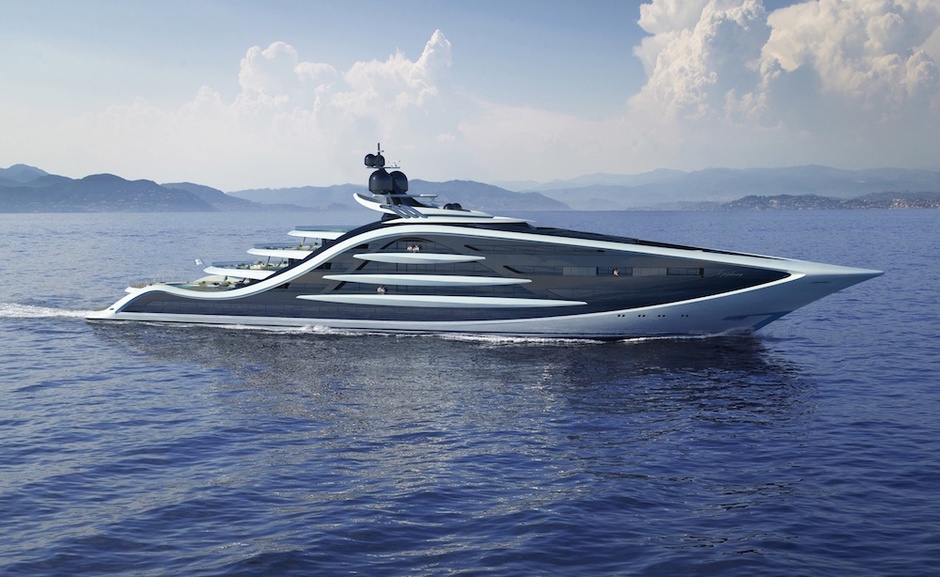 Below the owner's deck there is a VIP deck with four large VIP suites, each with a balcony. There is another cinema and gaming area as well as a fully equipped gym and spa. On the aft VIP deck there is a bar with an al-fresco snack area.
Despite the yacht's unusual appearance, the traditional main deck layout has been preserved, with the aft seating area and the forward guest quarters.
Floor-to-ceiling glass and low bulwarks all along the deck are meant to retain the feeling of open, connected space. Aft there is a main pool and sunbathing area which can be converted to a helipad. On the main deck there are a total of eight guest cabins and two additional VIP staterooms.
The lower deck features a beach club, tender garage, cinema and crew cabins accommodating up to 40 guests.
Epiphany stands out from the crowd not only because of its unique and original aesthetics, but also because of a layout that limits the crew areas to the lowest and the highest decks, allowing great freedom in optimizing guest accommodation. The layout of the guest cabins is simple and in some areas the yacht is quite traditional»," comments Andy Vaughn on his design.