From 19 to 21 May on the territory and with the support of Royal Yacht Club the II stage of the National Sailing League - the largest project of the All-Russian Sailing Federation - took place. 26 strongest crews of the country continued their fight for victory in 2016 season.
Real sailing battles unfolded for three days in the water area of the Khimki Reservoir: there were yacht collisions, broaching and penalty kicks.
Two of the three racing days were accompanied by rain.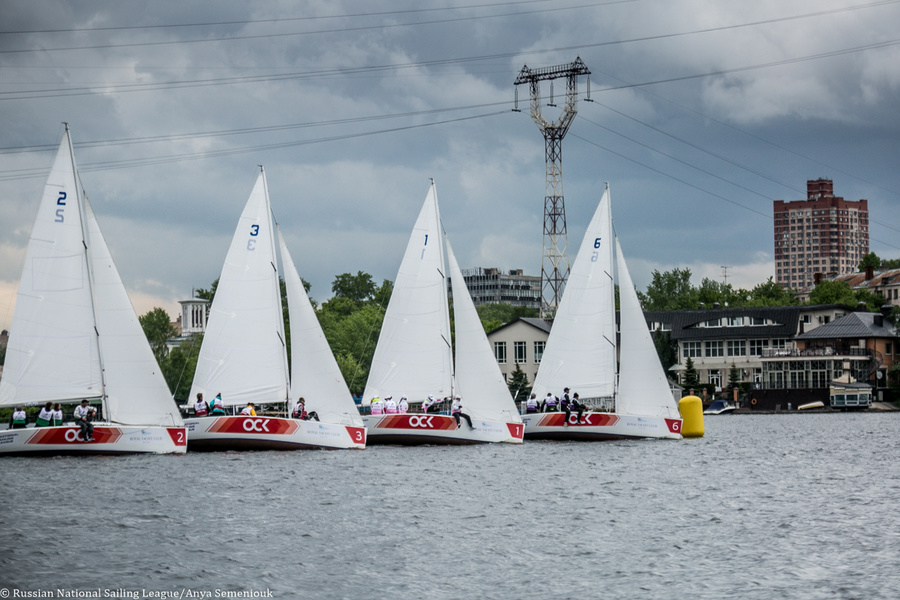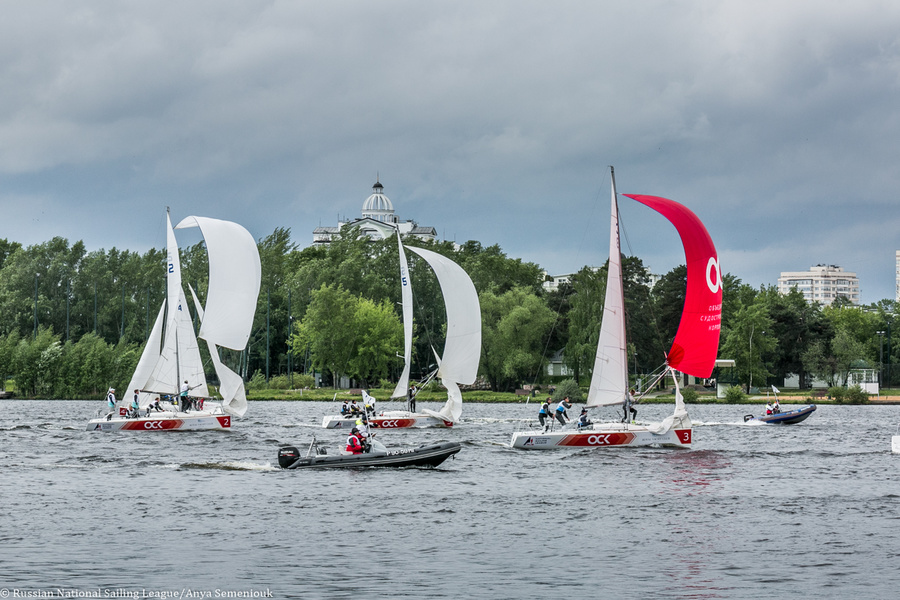 Each team participated in 8 races during the three days, and the race committee managed to give 24 (!) starts. Thus, each crew was able to meet in races with all their rivals, which certainly made the fight in the League as fair and interesting as possible.
An interesting fact: 14 teams out of 26 participating at least one victory in the regatta.
The Navigator Sailing Team of Igor Rytov, the winner ofthe previous National Sailing Leagueseason, was the best team.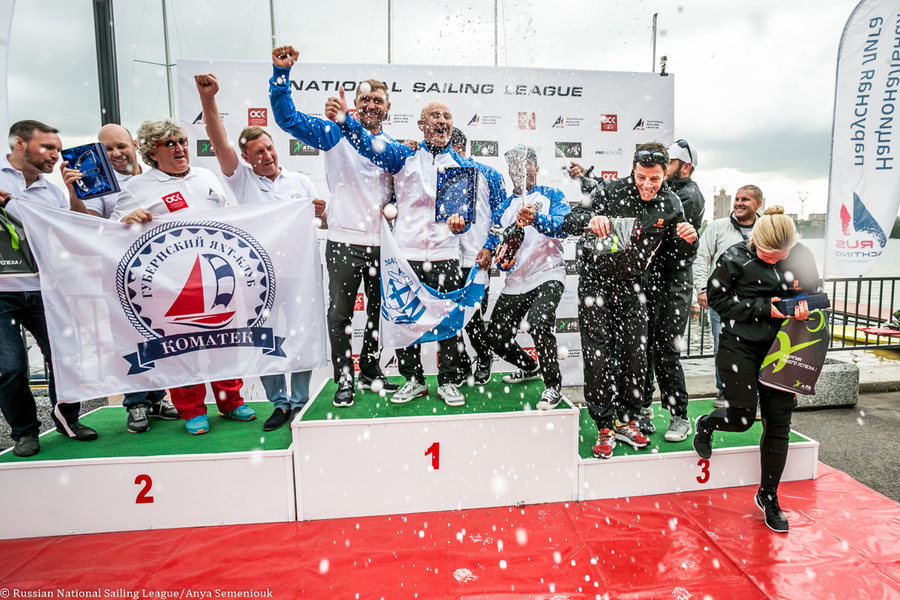 Silver went to «KOMATEK» from Ekaterinburg and bronze went to ARTTUBE RUS 7-2(Taganrog/Moscow), a young team whose skipper is only a year in sailing. By the way, ARTTUBE managed to win the previous round of the League held in Sochi.
«We had an eighth result in stage I, but we didn't get upset. We knew that we can. We did our best and we achieved our result, - said Igor Rytov, helmsman of Navigator Sailing Team. - We have a very cool and well-matched crew».
There will be 4 more stages of the project in 2016. League regattas will be held in St. Petersburg, Konakovo and Vladivostok. Traditionally, the Grand Final will be hosted by Sochi Grand Marina by Burevestnik group.