Italian shipyard MMGI has launched the first yacht in the Omega 101 Forte series, the 30.8m Explorer Carolin IV. Carolin IV was launched for the first time on 15 May in Monfalcon. She is ready for her final refit and sea trials before she is ready to rejoin her owner.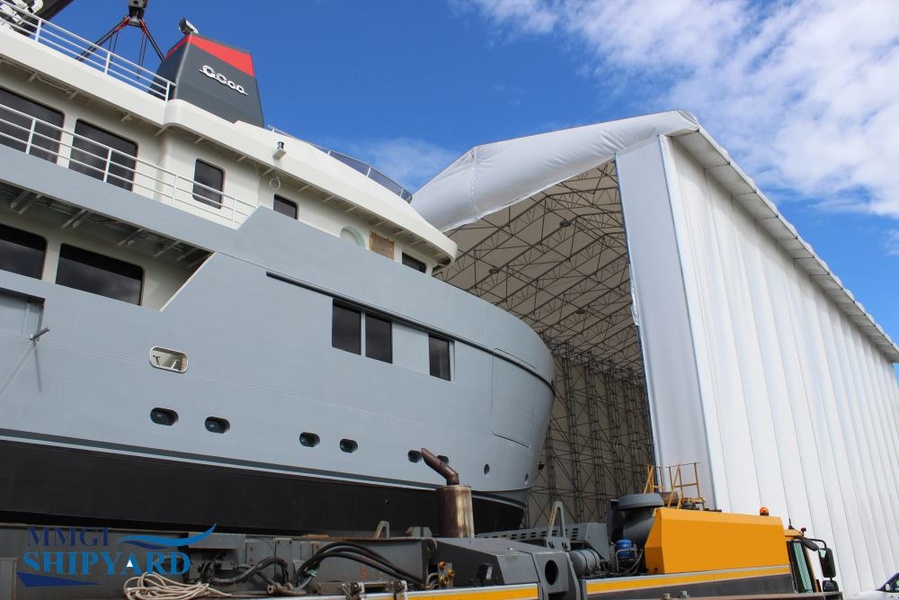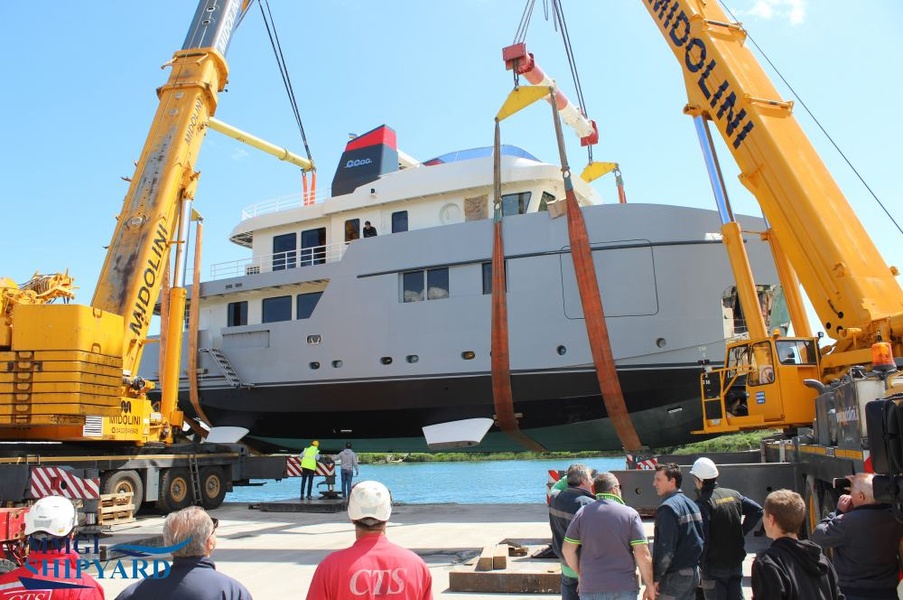 Omega 101 Forte is designed by the Omega Yachts design team.
She is a three-deck vessel with four guest cabins and five crew cabins. She has a tough, masculine exterior styling that is fitting for a long range explorer yacht.
This brutality is reflected not only in her exterior profile but also in her structural features: the hull is made of very thick steel and is complemented by four stabilizers and a light aluminum superstructure for comfortable cruising even in big waves. The width of the hull is 8 meters which adds to the stability of the yacht and increases the interior space.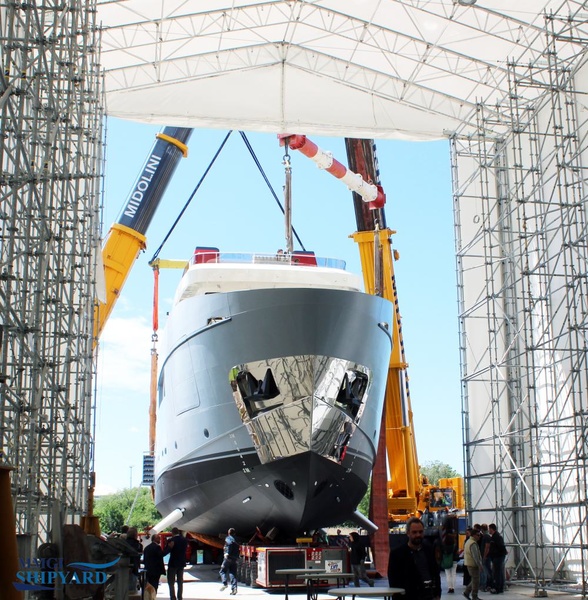 The yacht is equipped with CAT C32 engines with a total output of 1500 hp and a large fuel tank of 57,000 liters allowing her to travel 4,000 miles at 8 knots. The maximum speed is limited to 11 knots.