Carlo Croce, President of the International Sailing Federation (ISAF), will speak at the opening of the regatta «Congress Palace. International Youth Cup» which will take place on June 8 in Strelna, St.Petersburg.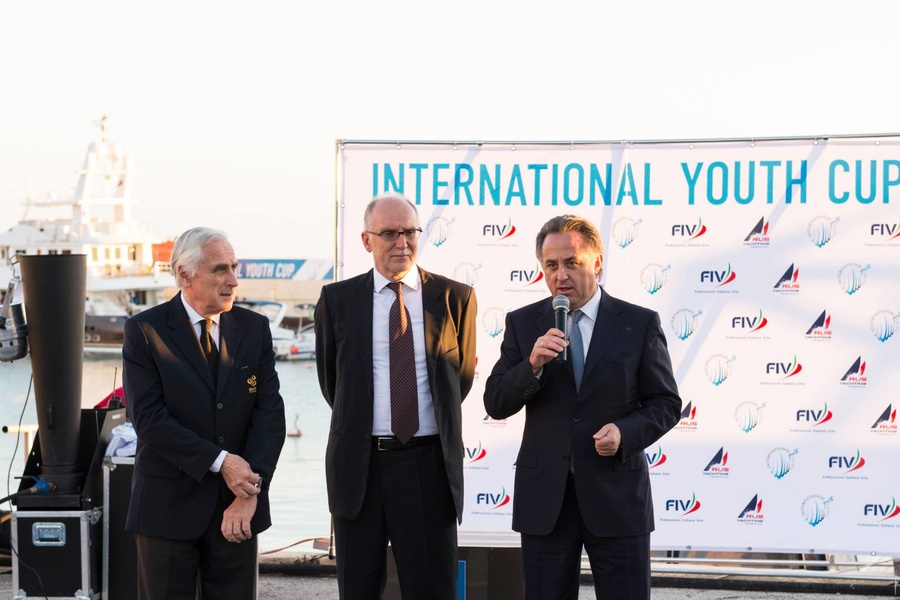 Within the framework of the regatta young sportsmen at the age of 14-18 years old will compete in classes «Laser Radial», «420» (boys and girls), «29th» and windsurfing «RS:X».
According to Valery Gulev, first vice-president of the All-Russian Sailing Federation (VSPF), supervising the development project of the Russian National Youth Team, «the main idea of these Youth Cups is to exchange experiences, ideas and technologies with our foreign rivals».
«For two years we have been organizing Cups in Russia, Italy and France, and this work has already borne fruit, at the last World Junior Championship 4 Russian crews were in the top 10, and Stefania Elfutina won gold», - said Gulev.
The International Junior Cup was established by the Sailing Federations of Russia, Italy and France. In 2014 the regattas were successfully held in Italy and Russia, in 2015 the athletes were hosted by French Brest and Italian Formia. In 2016 the regatta will be held in St. Petersburg and Marseille.