According to the results of the third stage of 52 Super Series the Saint-Petersburg Yacht Club Team improved its own record of performance in TR52 class. On July 29 Bronenosec Sailing Team won silver medal of Puerto Portals Sailing Week. Previously, the highest achievement of the team in this class was a bronze medal in one of the stages in 2015.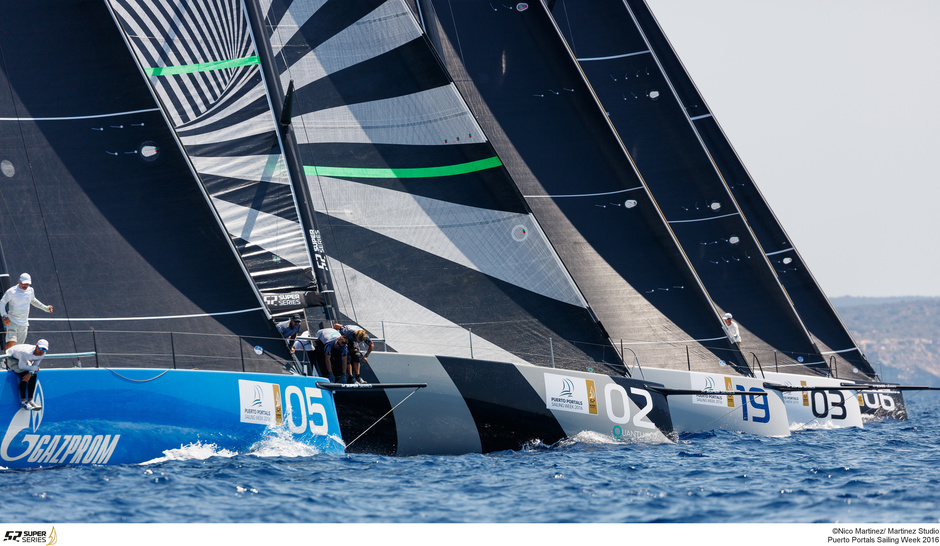 Another personal record of Vladimir Lubomirov's crew, which is supported by «Gazprom», is four wins in ten races held in one stage. It was these victories that helped the team win the silver medal, as Bronenosec Sailing Team finished the races with equal points to Italy's Azzurra, which, having no stage wins, had to settle for bronze.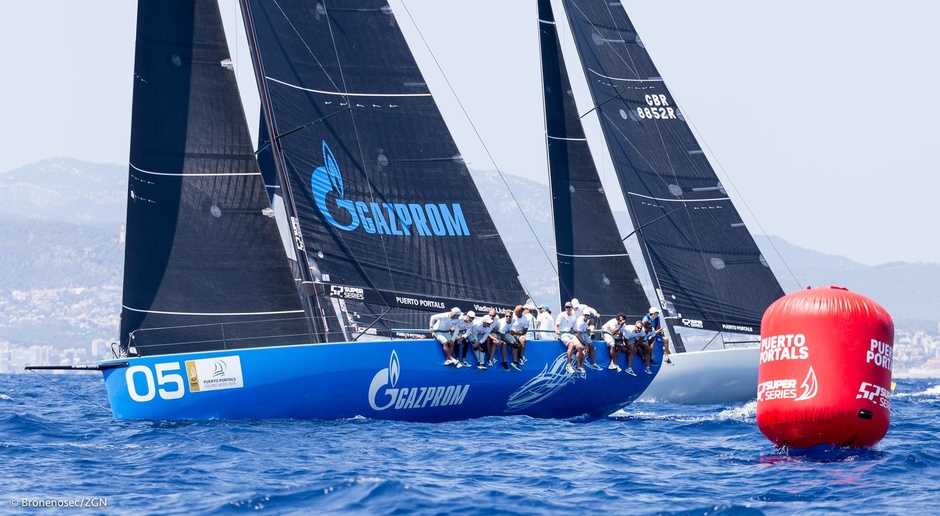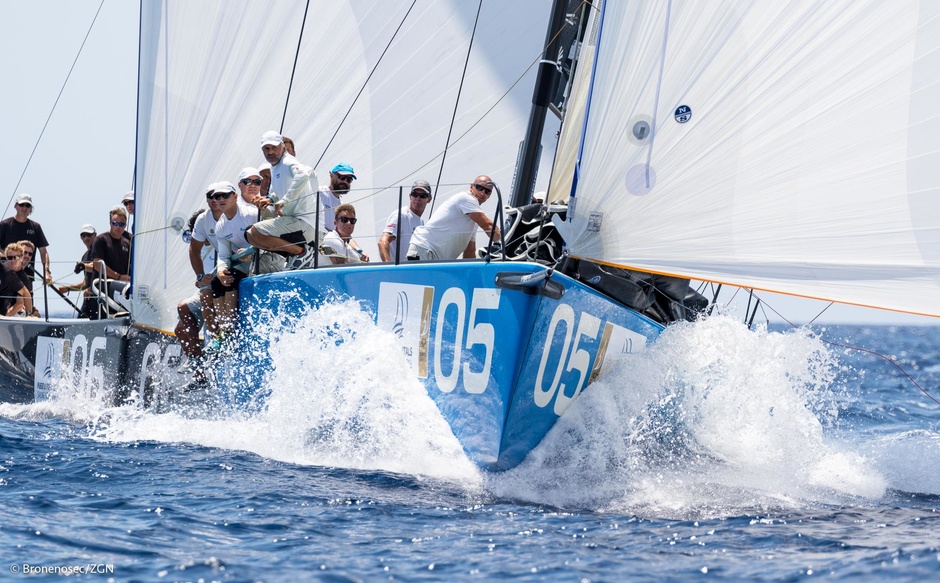 The Bronenosec Sailing Team won its fourth victory in Puerto Portals at just the right moment - in the first race of the decisive day of the competition. As you know, at the start of the final day of the stage «Bronenosec» came in third place in the overall standings, with a minimal margin over the Italians and an equally small advantage over Turkey's Provezza; the American Quantum was already almost out of reach as leader.
A solid win in the first race moved Bronenosec Sailing Team to second place but the start of the second and decisive race of the day made things nervous.
The St. Petersburg Yacht Club team found itself on the unfavorable side of the starting line and skirted the first mark sixth, letting their tactical rivals pass ahead. It was here that the team managed to pull together and show character.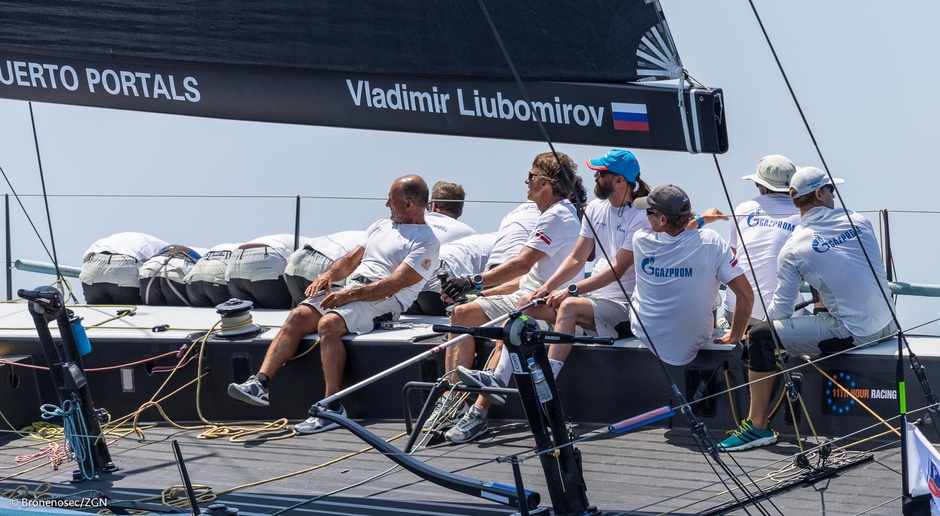 Gradually bypassing one opponent after another, on the last rounding «Battleship» was already fourth. But the Lubomirov's crew didn't stop there either: at the finishing straight the team managed to catch up and bypass the Turkish crew and cross the finish line third.
«After unsuccessful results in the first two rounds of the new 52 Super Series season, we finally managed to overcome difficulties and achieve our potential - says Vladimir Liubomirov, team helmsman - it's interesting that this mobilization was possible here in Puerto Portals, where race conditions were quite challenging».
However, according to Lubomirov, the team still has some questions.
«On one hand we have four wins in ten races - the same number as the Quantum winners - on the other hand we have two penultimate race arrivals, i.e. the result is still unstable», says Vladimir.
Thanks to the medal in Puerto Portals, Bronenosec Sailing Team has also improved its position in the overall table of the 52 Super Series of the 2016 season. Now, after three stages, «Bronenosec» has risen to the fifth line and is a real contender for a place in the top three at the end of the season. The team has an important competition ahead - the TR52 World Championship, which will take place on September 14-18 in Menorca.