The hull and superstructure of the 81.7m Kilkea are structurally built and ready for finishing, according to broker Edmiston & Company.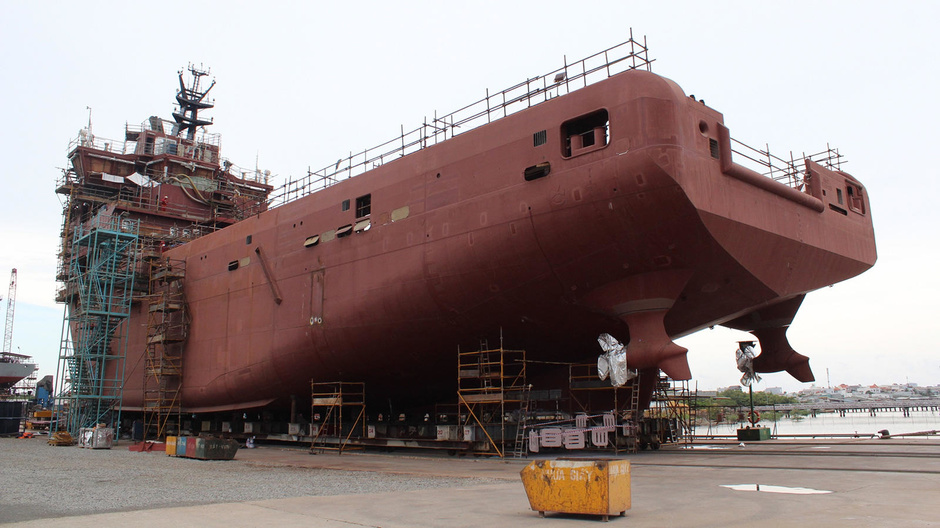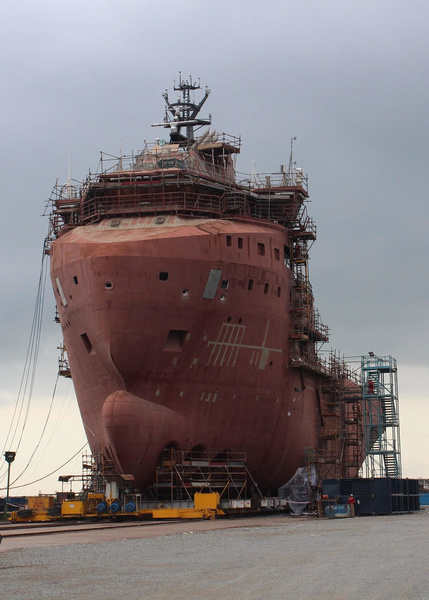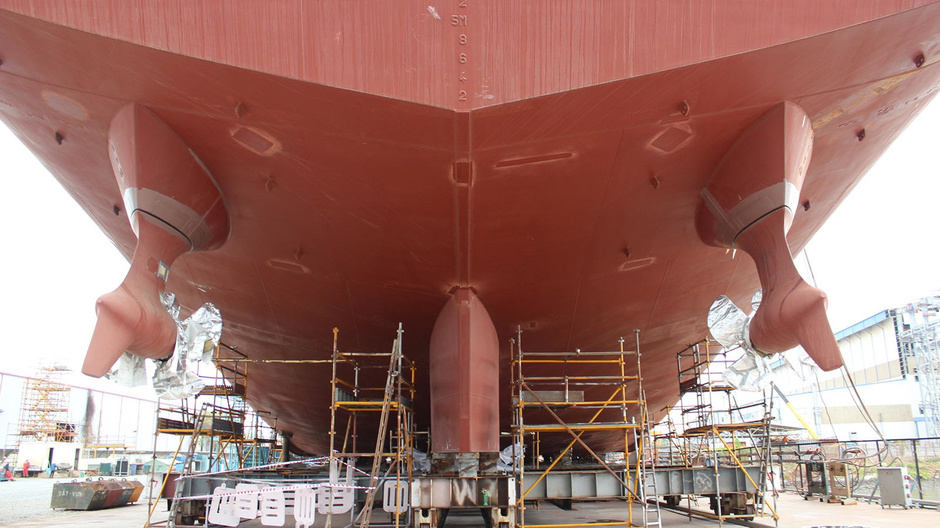 Kilkea is under construction at Vard Shipyard in Vietnam and will be completed on schedule in two years.
She is expected to be one of the world's top 20 Explorer yachts when delivered.
The exterior and interior of Kilkea was designed by Studio Bannenberg & Rowell. The designers included in the project a lot of room for customization. The owner can choose between two possible layouts, the first of which provides for 16 cabins for 32 passengers, and the second 12 cabins with two VIP suites, each with their own private observation room.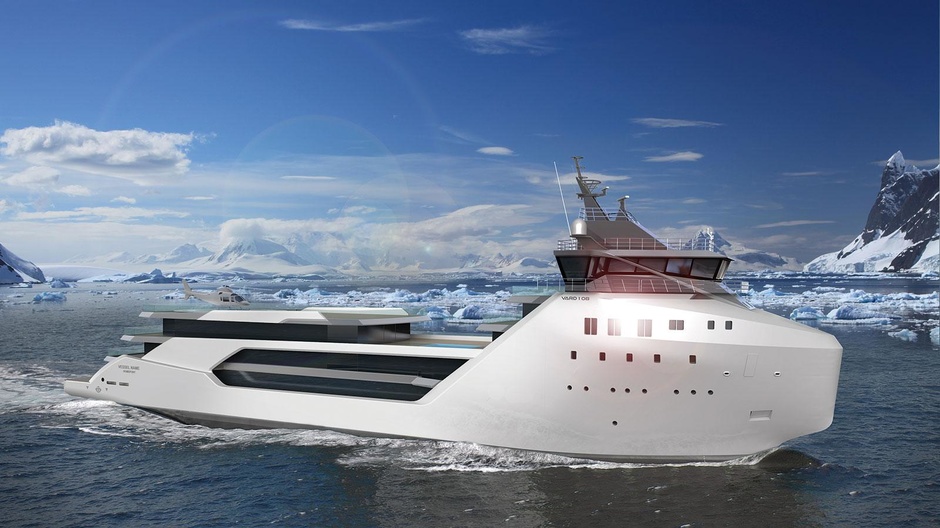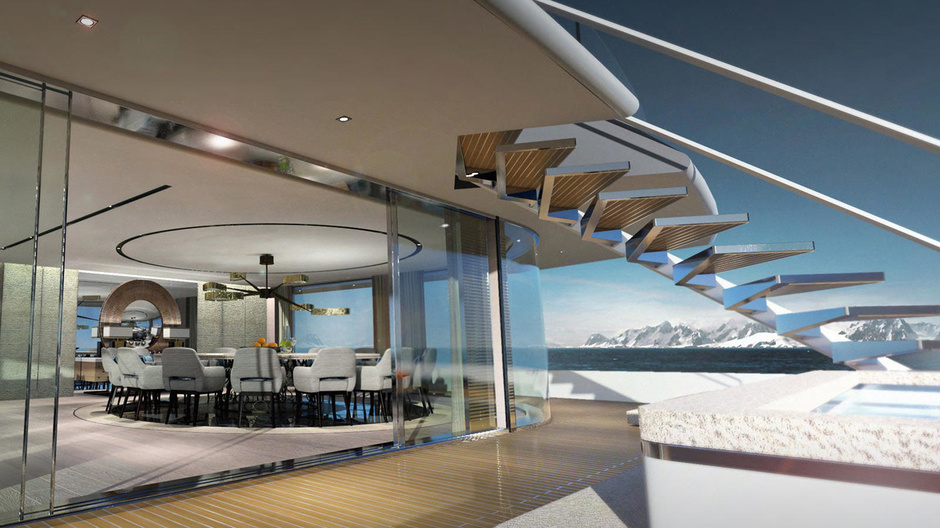 Mandatory onboard amenities include a helipad, submarine dock, dive center and swimming pool. Otherwise the Kilkea remains, to quote Edmiston & Company, «a nearly blank canvas» with complete freedom of choice in layout and amenities.
Whatever the interior layout of the Kilkea, the owner is guaranteed to get it all wrapped up in a steel displacement ice-breaker hull, complete with hybrid propulsion system and eco-management system that will keep the Explorer out of port for 30 days with minimal impact on the environment.
The specific engine model that will be installed on Kilkea is not yet known but her wide 18 metre hull is designed for a cruising speed of 12 knots with a maximum speed of 15.4 knots.
Edmiston & Company has put Kilkea up for sale at $72 million.