Belgian Olympic team doctors suspect that Belgian yachtswoman Evi Van Acker 's illness in the «Laser class» was caused by polluted water in Guanabara Bay.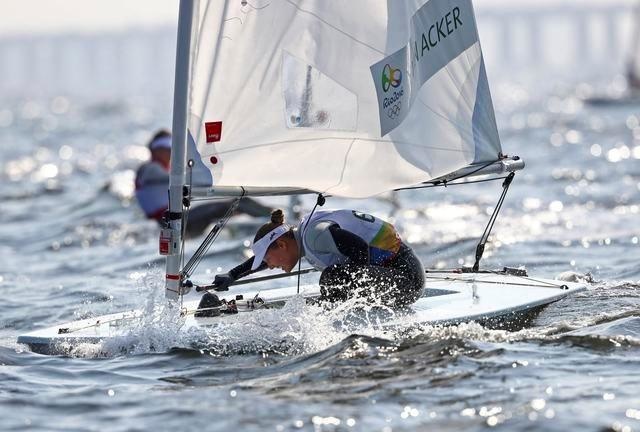 In July, she contracted a severe gastrointestinal infection during training and despite a course of antibiotics, she has not fully recovered for the Olympics in Rio, said coach Wim Van Bladel in a telephone interview with Reuters.
«According to her medical team, the water quality is the probable cause of her illness and her current weakness," he said. - Illnesses such as hers affect her reaction rate».
Meanwhile, officials from the Belgian Olympic committee did not mention the cause of Evie van Acker's illness in an official statement, only saying that the athlete suffered an illness a few weeks ago that weakened her and is now undergoing intensive therapy.
The press office of the International Sailing Federation (World Sailing) said that the organization requests the results of water samples conducted by the Rio authorities on a daily basis.
At no time during the competitions has the level of pathogenic microorganisms exceeded the World Health Organization's standards for water quality for primary contact.
The Rio Olympic Committee noted that the opening of a new sewage branch last year took away sewage from the Olympic venues. They stressed that the water quality standards for primary contact set by the WHO are even higher than those required for yachting, which refers to secondary contact (complete immersion in water is unlikely). Previously, the organizers of the Olympics have been repeatedly criticized for excessive water pollution in the places where the competitions are held.
Van Acker was running in fifth place until Wednesday's race, when the «Laser Radial class» raced out of Guanabara Bay into the open ocean (the Copacabana course). The new route was physically exhausting, and the disease-stricken Belgian was only able to win 15th and 16th places, dropping to 10th overall. We remind you that in order to qualify for the medal race you need to be in the top ten at the preliminary stage.